Sea, zen & sun !
The sun is finally out! Now we really need to have tanned legs and apricot colored skins. We all want a terrific tan. Except that... Careful about UV rays and ugly wrinkles.
That's why Polaar is here to save the day, the king of ultra-safe tanning that smells wonderful and lasts a long time! Their secret? Creams make with plants coming from the polar circle filled with anti-oxydants and without paraben, of course...
This week, DoItInParis and Polaar have given us a nice gift: glam' tan without burning. The idea? Win the total-kit for a top tan! A exfoliating scrub for skin detox and amazing complexion; the high protection SPF30 solar cream for city rays; a high protection solar spray ideal to tan in all security. And to enhance all this?
A moisturizing milk made with glacier water that will allow you to maintain these pretty colors.  
Girls, get to your lounging chairs !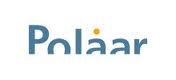 Tout