A city, a spirit
Dubaï
back
Lia Rivet de Sabatier is a freelance journalist from Dubai who's been living in Paris since 2009. She covers everything from fashion and beauty to travel and going out. Though she tends to indulge in the boundless discoveries that living in Paris brings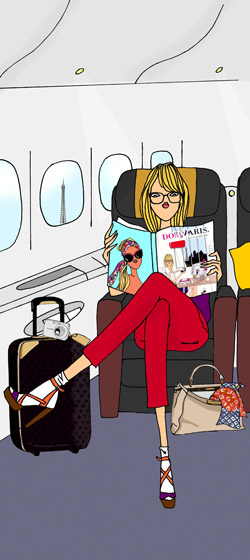 Where to find it
The Jetty
Drink
Life in Dubai pretty much revolves around luxury and the beach; put the two together and you get The Jetty. This up-market beach bar succeeds where many others fail; the décor is elegant as opposed to tacky, the post-sunset lighting is romantic and atmospheric rather than overbearing and unflattering, and the music is good enough to rival your Nikki beaches and Café del Mars hands down.
This is Dubai's best beach spot, day or night, and if the heat is too overwhelming (particularly between May and October) you can always head inside and refuel with some nibbles, including Arabic mezzeh, quiches, Spanish ham and cheeses as well as Asian-inspired platters.
Otherwise, take a dip in the indecently warm Arabian Gulf, after which you'll have earned a replenishing cocktail which you can sit and enjoy as you marvel at an exquisite Dubai sunset.
Tout