Look of the week
all these easy chic very designer accessories in keeping with the times,
back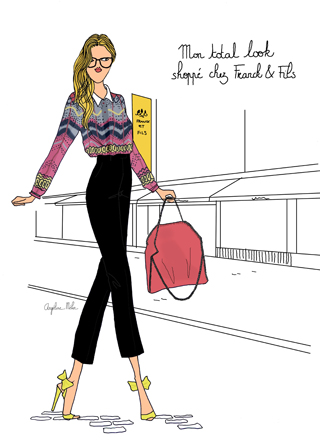 Where to find it
Franck & Fils
Stella Mc Cartney
Sac en cuir rouge, chaine en métal argenté
685 €
Avis à toutes nos Do it Girls : Cette semaine, filez chez Franck & Fils et profitez d'une pause gourmande offerte* au Café de la Grande Epicerie entre deux shopping !! Et ne ratez pas notre grand jeu concours de la semaine, ici !!
* Pour tout achat réalisé chez Franck et Fils et sur présentation de votre carte Do It In Paris jusqu'au 16 juin 2012. N'oubliez pas de le mentionner. 
Tout