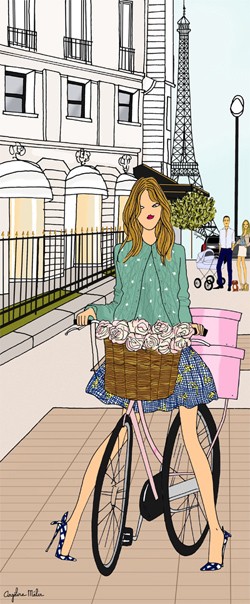 Where to find it
Le Saint Régis
Publié le 20 Sep. 2012
A real Parisian breakfast in a little bistrot !
Audiard, Inès dela Fressangeand Woody Allencould not have found better to start the day.
How about taking advantage of lazy weekend mornings to play at being a real Parisian in a vintage café with ELLE, Libé, Figaro and all the press under your arm ?
Crime scene ? A totally vintage enclave on the pavements of the Ile Saint Louis with real garçons de café waiters in white aprons.
Evidence ? A down to earth Parisian breakfast that everyone dreams of. Translation… To drink: a tangy short black coffee, a tea for twigs or a home made hot chocolate. For dips : viennoiseriespastries and organic moisan toasts to cover up with nice jams. Mandatory pressed orange juice. Soft boiled eggs with terrific bread dips.
Price ? Everything for 11€. It's wonderful to be a Parisienne.
Tout