Do it this week-end
The Colette fair: a 100% fashion and free week-end at the Tuileries - Do it this weekend - Do it in Paris
back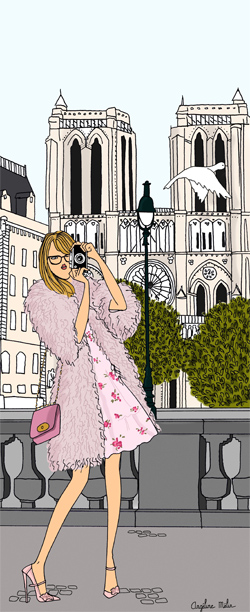 The Colette fair: a 100% fashion and free week-end at the Tuileries
Wild stands with the sandwiches of Jean François Piège, the burgers of the camion qui fume, the itinerant take-out truck and Ladurée macaroons
A line of refreshment stands that don't smell of fried foods, it's a dream. Here, hot-dogs, burgers, fries and candies are haute couture and super delish-losh. That's right my little lady!
U.S. version... Le camion qui fume truck has will be parked nearby to offer the best burgers of Paris with farmer cheddar and killer fries (10 € le menu) (More infos here), as close as you can get to a Manhattan hot dog.
For dessert, stop off at Berko, the Oréo cup-cakes king, peanut butter and M&M's or cherry-white chocolate. Yum.
100 % Frenchy. Jean François Piège, TOP CHEF leader and 2 star boss at Thoumieux will come put together chic gourmet sandwiches for Monsieur et Madame everybody. Poilâne is squatting a chocolate tartine bar for top notch snacks while Ladurée is showing up with a cotton candy macaroon for a very "country fair" spirit. And many other surprises!
Our favorite? The game organized by the best chocolatier in France, Jean Paul Hévin! A cake-throwing contest (in plastic) to win his incredible chocolate lollies. It's going to be fun!
Saturday 10 & Sunday 11 March, at the Jardin des Tuileries. Free entrance, noon to 6pm, facing 206 rue de Rivoli 75001 Paris.
Tout