Do it this week-end
The Colette fair: a 100% fashion and free week-end at the Tuileries - Do it this weekend - Do it in Paris
back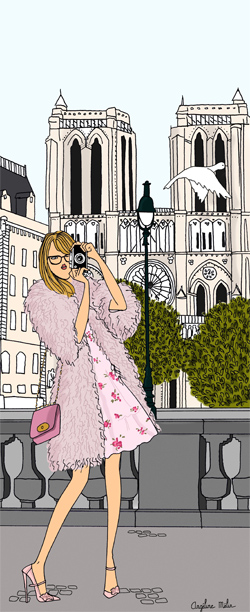 The Colette fair: a 100% fashion and free week-end at the Tuileries
A trendy charity fair… especially with the kids ! Fishing for presents, shooting contest, Barbie photo-shops
Here is the occasion to live a very fashion  moment with your children. A quick look at all the activities available for little ones :
Barbie workshop: mini-twigs can have their picture taken at the Barbie workshop… with or without their mom.
Blind man's bluff: gourmet tots show up at the "Mamie Nova" stand  for a funny game … Eyes covered, they will have to guess the taste of the, yogurts tested (peach, choc-banana…)
For little guys: budding sailors will take part in a Petit Bateau duck fishing party unless they go to the shooting stand signed Carhartt.
We also love: the free cow bar signed Michel et Augustin.
The idea? A goblet stamped with a big fat cow in which you will be served "by the ladle" a delicious traditional whole milk yogurt, from the  udder of a real cow grazing in the fields: black berry-raspberry, nut, vanilla, mango to customized as you wish with chocolate sprinkles, cereals. Yummy!.
Saturday 10 & Sunday 11 March, at the Jardin des Tuileries. Free entrance, noon to 6pm, facing 206 rue de Rivoli 75001 Paris.
Tout