For a glam' and authentic road-trip to the « Marrakech of insiders », far from fake junky tourist clichés, read attentively what follows.
And be sure to keep in mind that currently, the local thermometer displays a rather appealing 20°C...
The other important info? Like a very professional and caring major-domo, La Conciergerie de Marrakech will put together for you a      100 % customized stay in keeping with your mood and whims…  Whether you are a glam' party-girl with a gang of fun-loving friends or looking for a chic far-flung adventure with your latest boyfriend, they will come up with the perfect solution.
You want to play «princess in the desert»? They can find for you an amazing villa or a thousand-and-one-nights fully-staffed riad. You prefer getting acquainted with the locals? They will organize for you to spend the night with a local inhabitant in a charming B&B.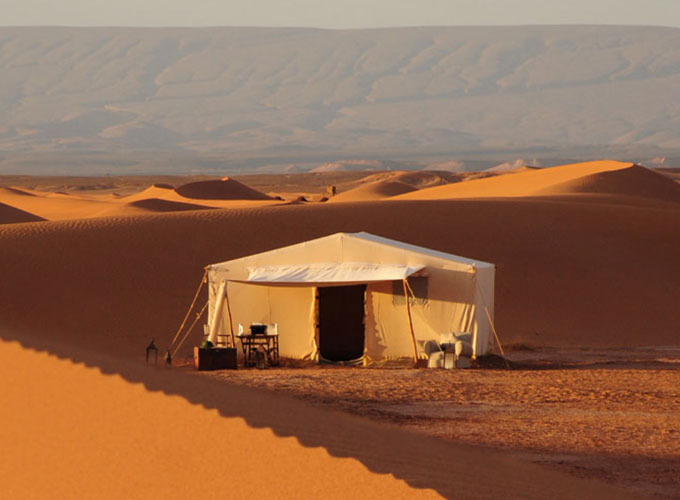 If you are seeing a « wild yet comfortable» adventure, why not spend a few nights in a deluxe tent in the middle of the desert?
In short, when it comes to activities, visits, excursions that are a far cry from tourist traps, everything is possible. Example? A 5 day-circuit entirely organized step-by-step with a private chauffeur, delicious planned meals and booked lodgings (starting at 1315€/ person on the basis of 4 pers.).
We like: the possibility of « chic and authentic » off the beaten track outings and slipping into the babouche slippers of the red city's welcoming inhabitants.
More information on La Conciergerie de Marrakech or by telephone +33 1 85 08 72 81 –or 82)