The glam' gaze or Catherine Deneuve, the racy eyebrows of Noémie Lenoir—that's him. Celebs and anonymous types make a bee line to go visit this eyebrow maestro capable of enhancing each face with a bat of the eyelashes.
Encounter with Olivier Gay for a long lash targeted interview.
Olivier Gay Studio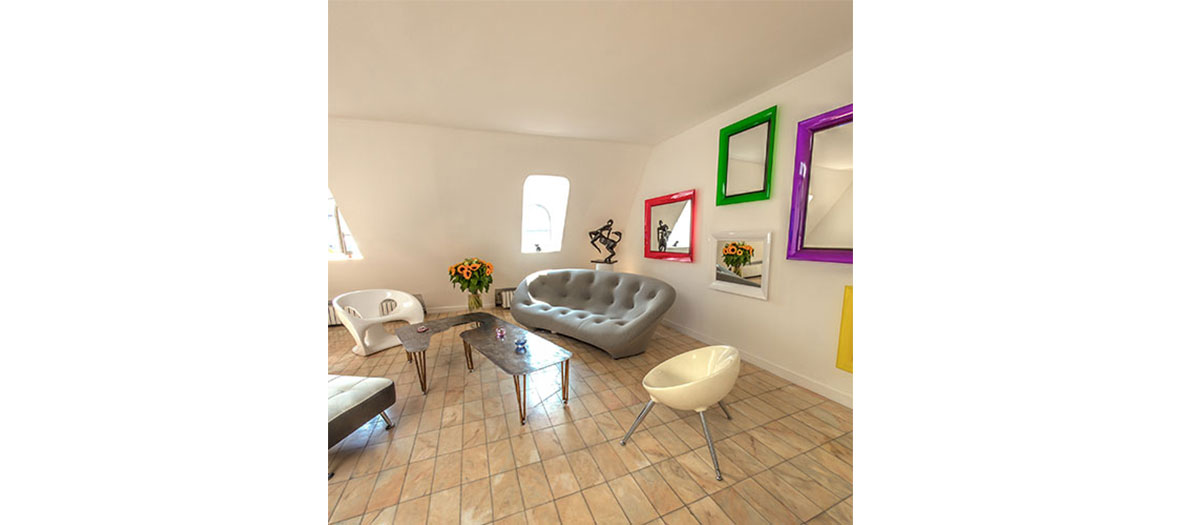 Picture credit : © Studio Olivier Gay
I trained as a make up artist, specialized in the embellishment of lashes and eyebrows. To launch the Studio, I surrounded myself with a team of experts. The result is a super global and personalized offer targeting the gaze: plucking and modeling of eyebrows, lash extension, makeup up courses, face treatments… All this in the atypical framework of an arty apartment right off the Champs Elysées.
One of his strong points? Micro-pigmentation, long lasting eyebrow makeup used to fill in holes or modulate the line. We use organic pigments that remain stable with time, as opposed to tattooing that oxidizes and changes color.
The Russian volume : a buzzing novelty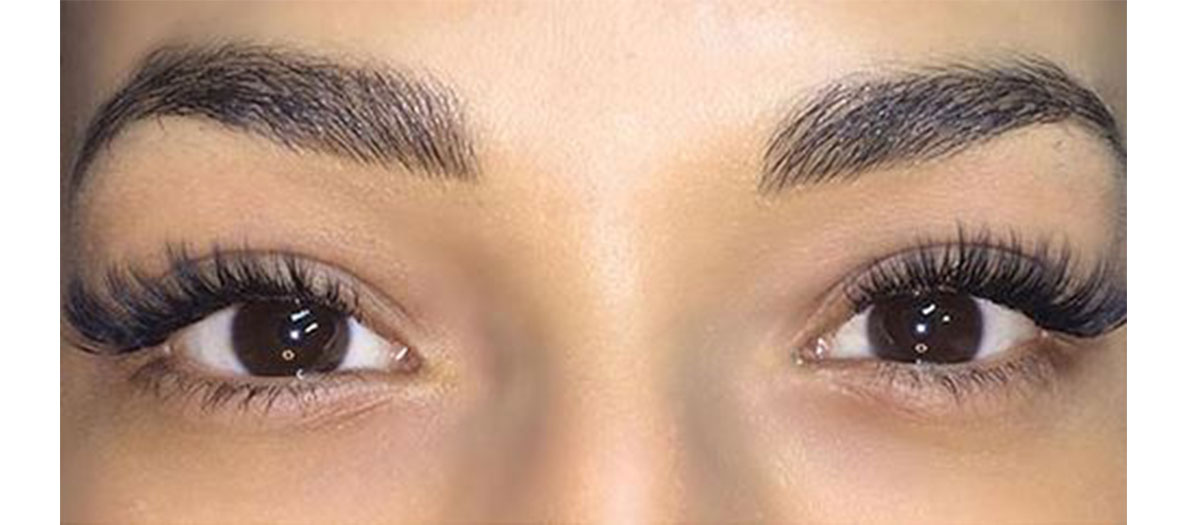 It's a new very up and coming extension technique that enables you to place up to 12 extra fine lashes of mink quality on a single lash. Count 2h30 for intricate work for which Lucia has the rare secret.
Result, a super XXL vaporous gaze (count 250€).
Two clever tips for a fresh gaze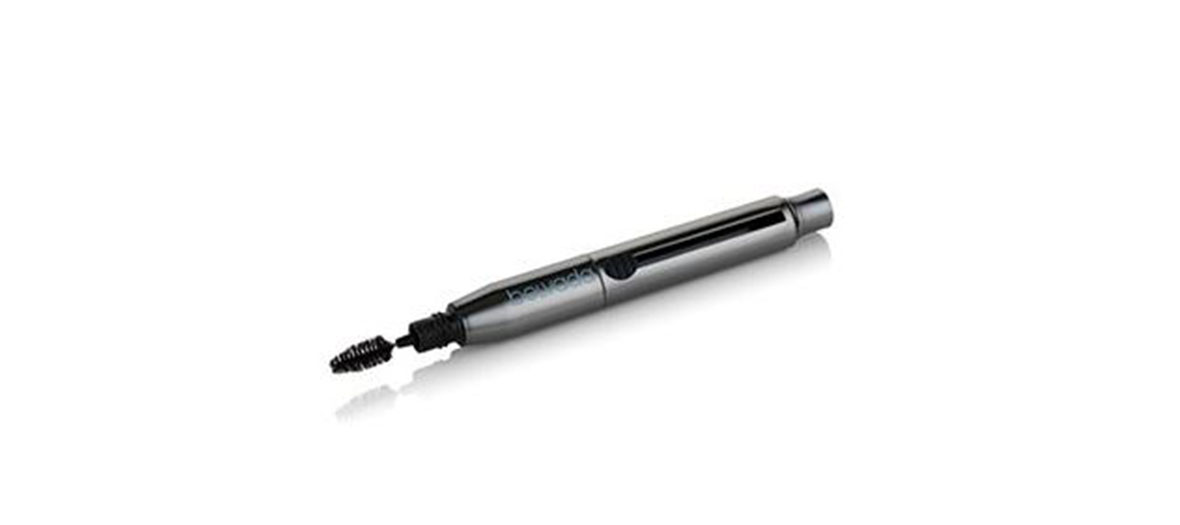 Picture credit : © Belvada
Mascara that does not look heavy: for those who already have a naturally pretty lash, mascara can be a little too much. In that case, I recommend, hydro soluble mascara by Belvada (sold at Studio Olivier Gay). It is generally used on extensions, but can also be applied to natural lashes for a very vaporous thickened dye look. In addition, it restores the lash and melts in warm water—so no need to scrub.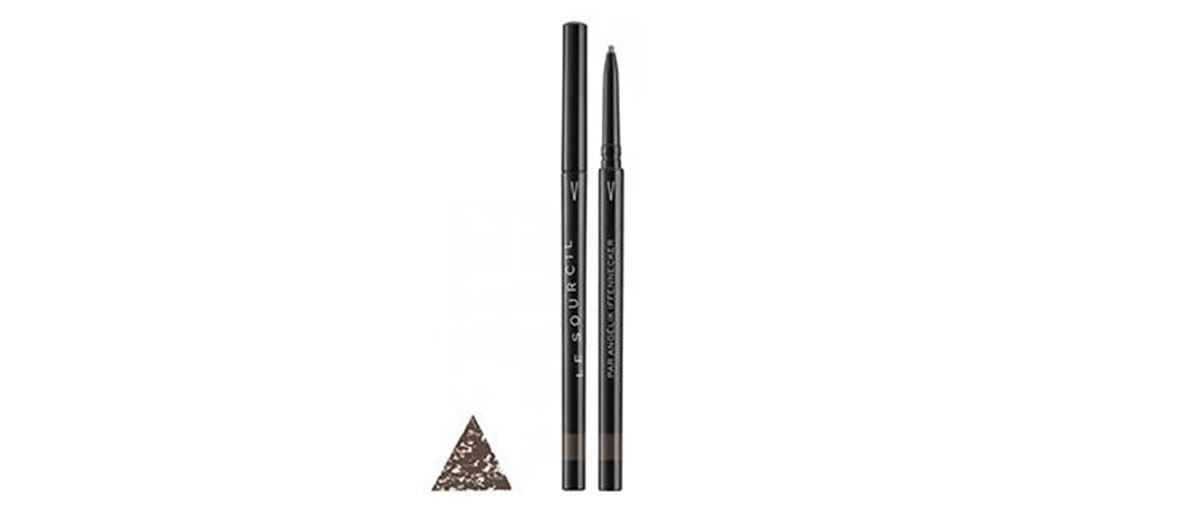 Picture credit : © Angélik Iffennecker
A very precise eyebrow pencil: belonging to Angélik Iffennecker. She is a make up artist who launched her own eyebrow pencil brand. Its name? Le Sourcil. She developed it in a dozen nuances.
The graphics of the tip enables you to draw 3D eyebrows. It's easy to use for beginners and the hold is exceptional.
Le Sourcil by Angélik Iffennecker, 19€.
Sold at Studio Olivier Gay.
How to get rid of bags under the eyes?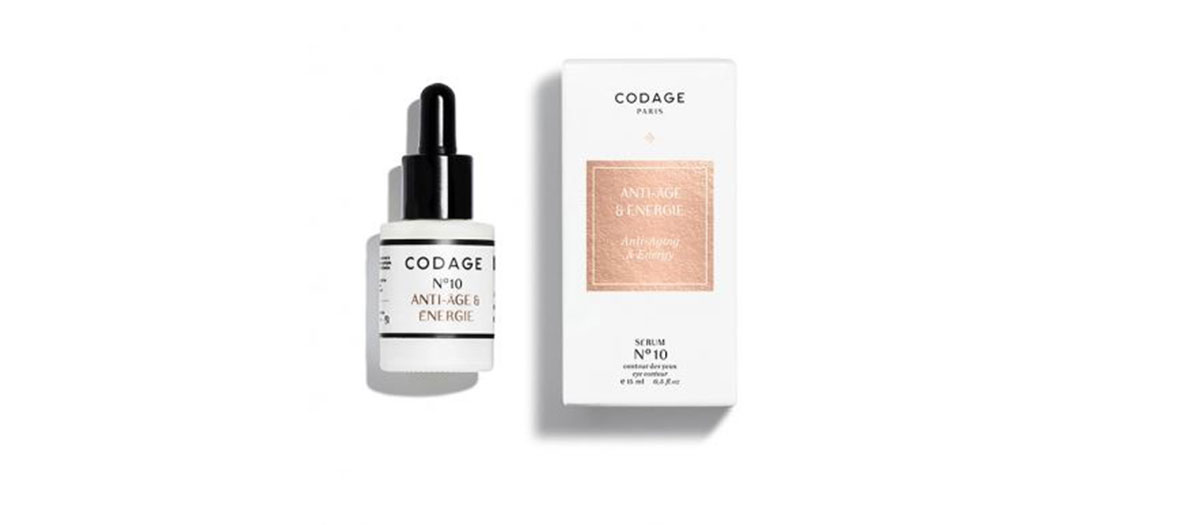 Picture credit : © Codage
Start by treating the base before shaping. Use a draining anti-eye bag treatment that calms vein dilatation and little by little reduces colour. It can be an eye contour cream or a serum, such as the one by Codage (Serum n°10 eyes, 37€).
The good gesture? From the outer part of the eye-bag to the inner part in order to drain the lymph.
The nutritional complement of Biocyte with a chlorophyll base functions well and it's 100% natural. Biocyte, Oxygène forte, 27€.
Then the make up. Opt for the orange/peach HD eye-bag concealer by Make Up For Ever, that neutralizes the blue of the eye-bags. Make Up For Ever, Anti-cernes HD, 26,90€.
Don't forget to add blush. It brings contrast, the eye-bag concealer seems more luminous.
Last tip, a quick mother-of-pearl/beige crayon on the inner lid to refresh the gaze and zap redness that tends to appear when you are tired.
a 'furrowed eyebrow', the trend to follow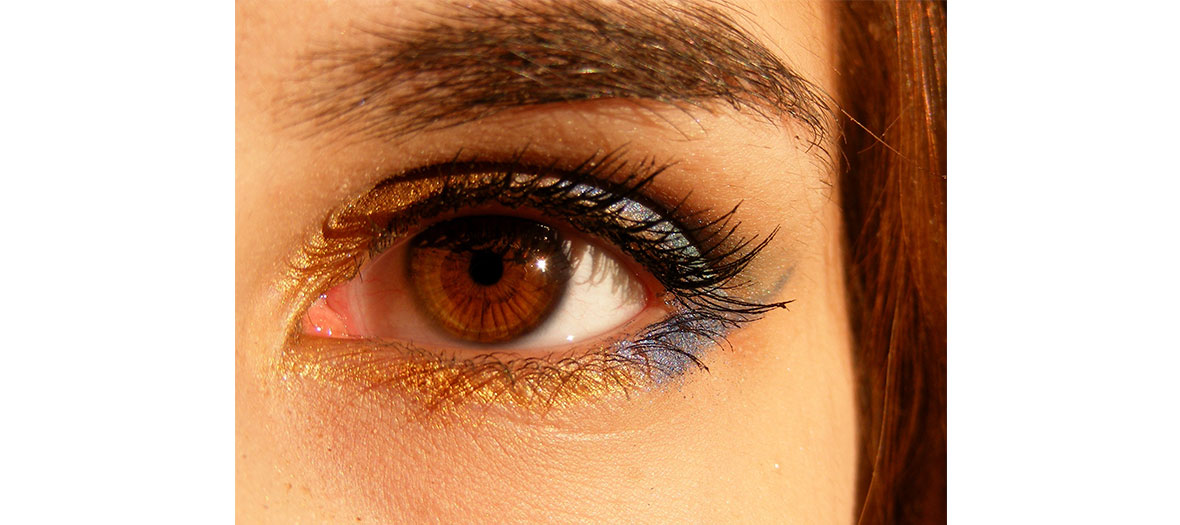 Picture credit: © Unsplash
The master world of the moment? Respecting your own nature, going back to the childish purity of a furrowed eyebrow. Concretely, one no longer « restructures » the line and there is a lot less plucking than before. You just clean up the duvet and remove what is on the lid to underscore the eyebrow, to make it more supple with a blurry side.
My ideal eyebrow? I really liked the eyebrow's of Vanessa Demouy. She has very natural thick eyebrow, very open. It corresponds to a line we are working on today. Ines de la Fressange has the same kind of eyebrows. It's the thick eyebrow, innocent, that we defend with my coworkers.
When to pluck your eyebrows ?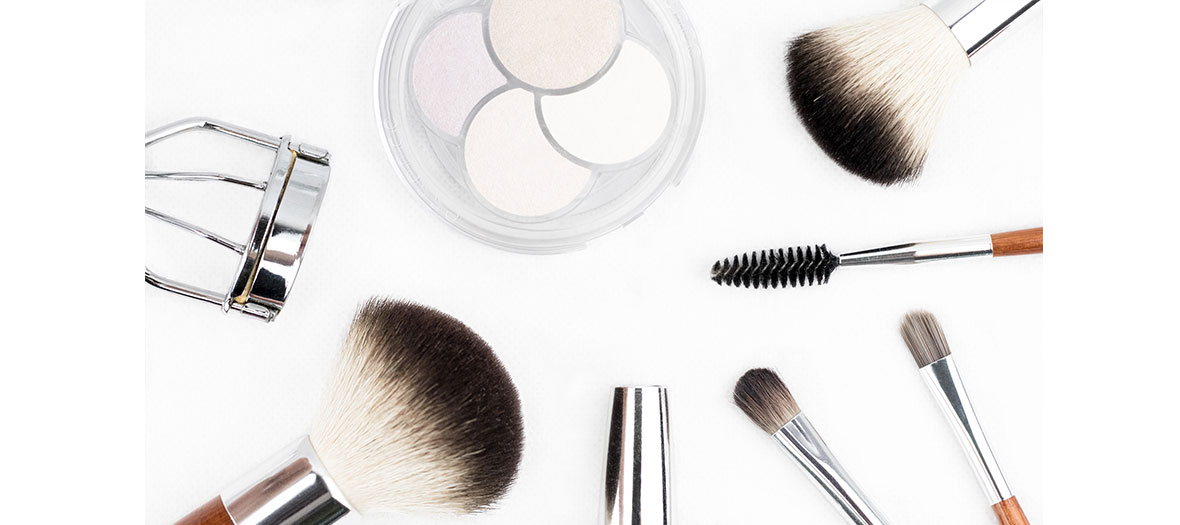 Picture credit : © Pexels
When you pluck every day, it stimulates hair growth and breaks it. Then, one tends to have black heads, a messy hair follicle and it grows constantly.
Ideally, pluck once a month with a small touch up after 15 days, if you have active growth.
At home, work on the duvet with tweezers to clean and remove shadows a small distance from the eyebrow.
How to boost regrowth?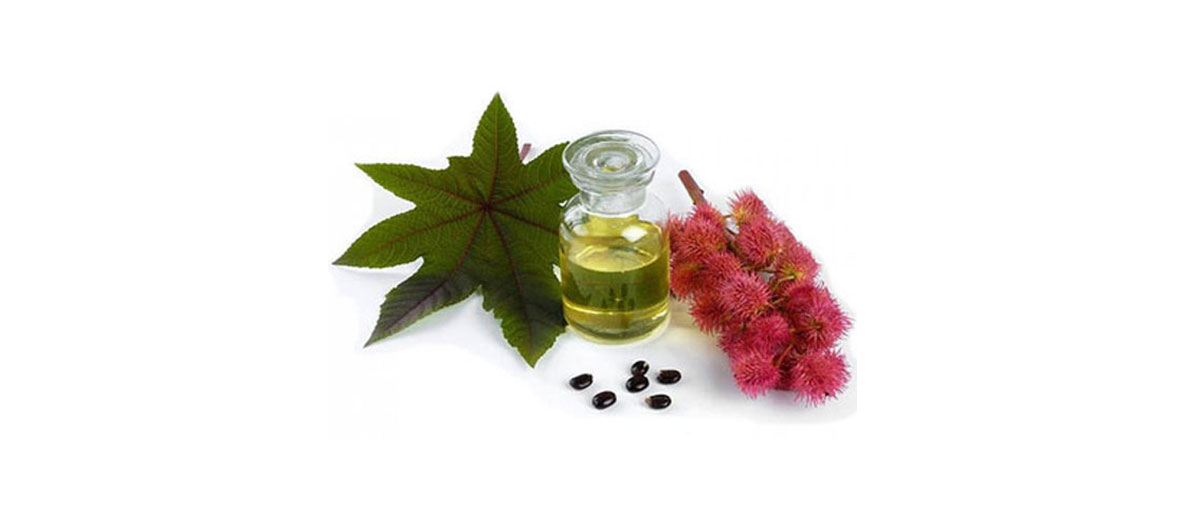 Castor oil natural growth activator for lashes and eyebrows.It's easy to find in pharmacies and drugstores.
On lids, apply in small quantity with a very fine eye liner pencil—preferably before going to bed… This could sting a little bit or temporarily blur your vision. And for eyebrows, apply on all the length by massaging, but not too long because this could remove hair. So massage with delicacy!
And for good results, repeat the operation every day during 2/3 months minimum.