Details are what make the difference... Accessories are what give that very chic touch to Parisiennes. Since a belt or a hat can create an allure, might as well wager on these unique pieces, especially if they come at small prices with maxi effect !
The revenge of small socks
Sometimes it's the socks that make the shoe… Wager on the best looking prints to upgrade your prettiest shoes !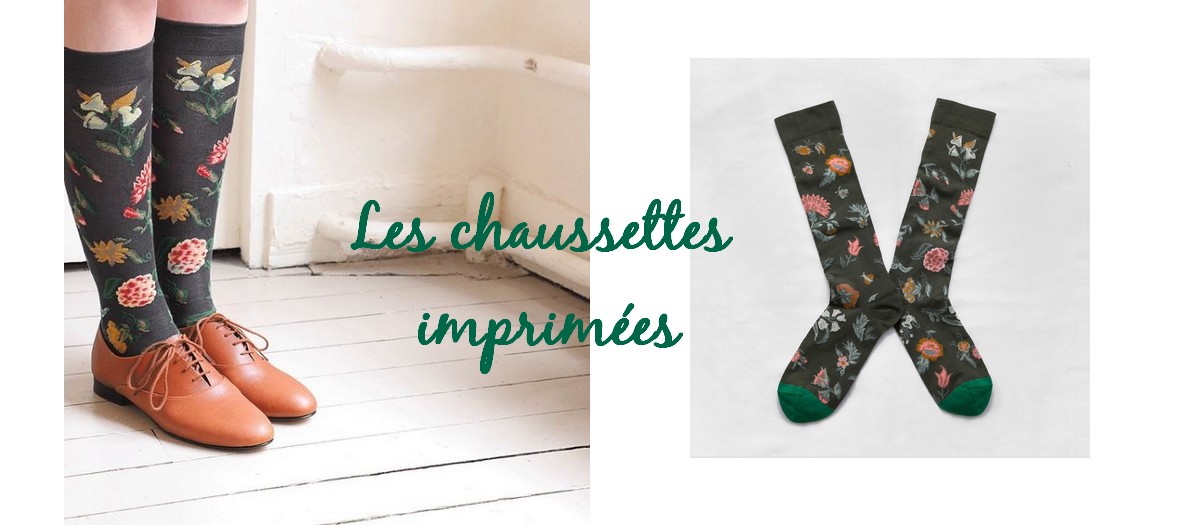 Very fine socks in double thread cotton, 'Œillet Thym' Bonne maison, 24,50€ - Available on www.bonnemaison.fr
The art of decking out your turtle neck
To give a special touch to run-of-the-mill pullovers and definite panache to white t-shirts, gold and special stones do more than the job. To be consumed without moderation.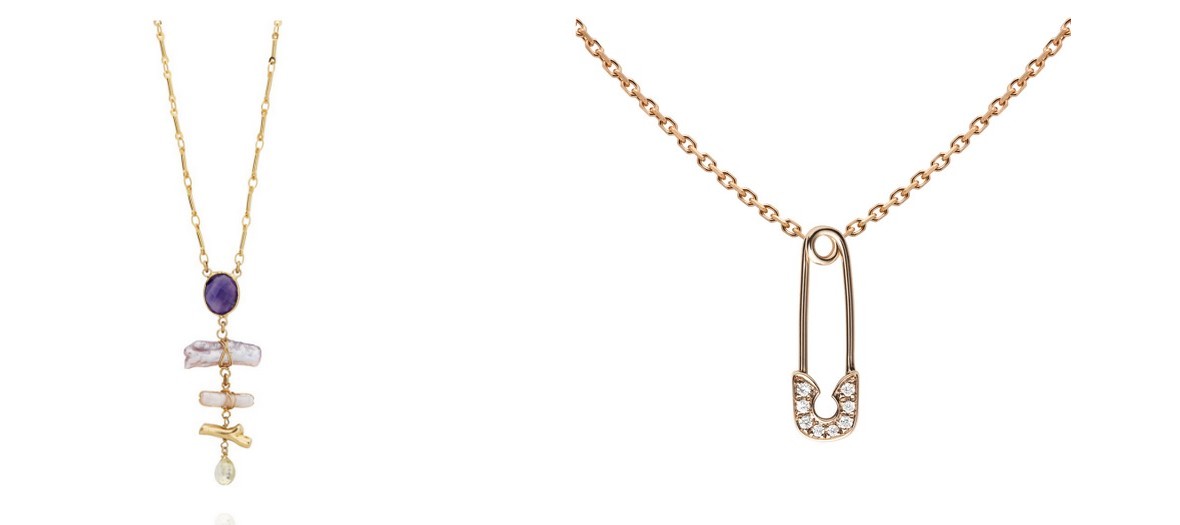 Necklace in metallic gold, mother-of-pearl and semi-precious stone, 'Laguna Or', By Marie, 120€ - Available on www.bymarie.com and pink gold safety pin necklace, Redline, available on www.redline-boutique.com
Gloves with speacial added value
Style perfectionists will not resist to playful leathers used by the most chic made in France glove maker…check out the details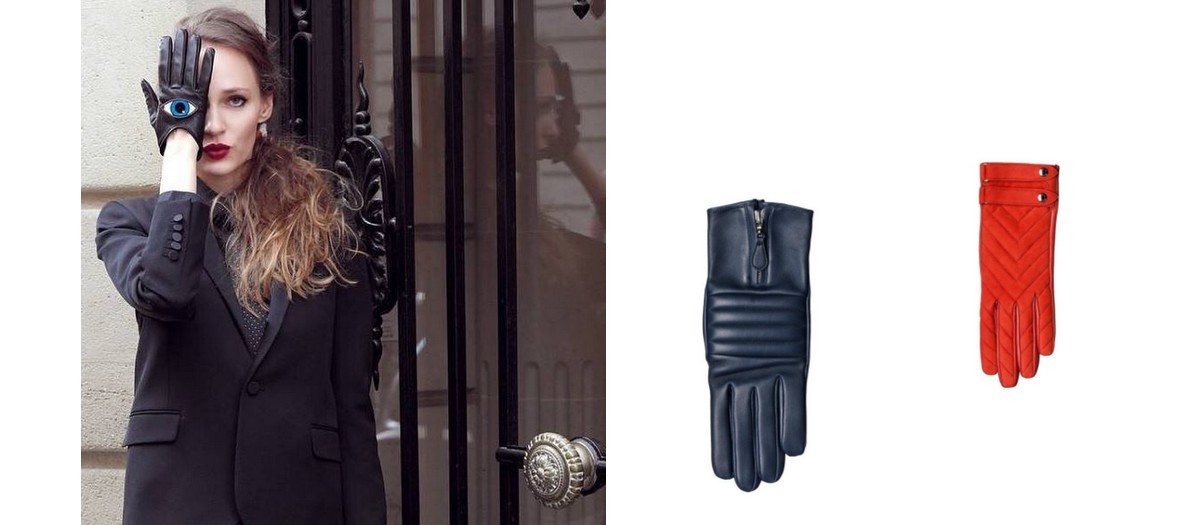 Causse, calfskin gloves, 327€ and 'Atcha' gloves, 293€ - Available on www.causse-gantier.fr
Big shades
Nothing better than Dolce Vita 70's XXL sunglasses signed Chloé to have a fashion icon allure and hide those ugly bags under the eyes. To be worn with a long coat and high wedgies for a wowie effect with little effort.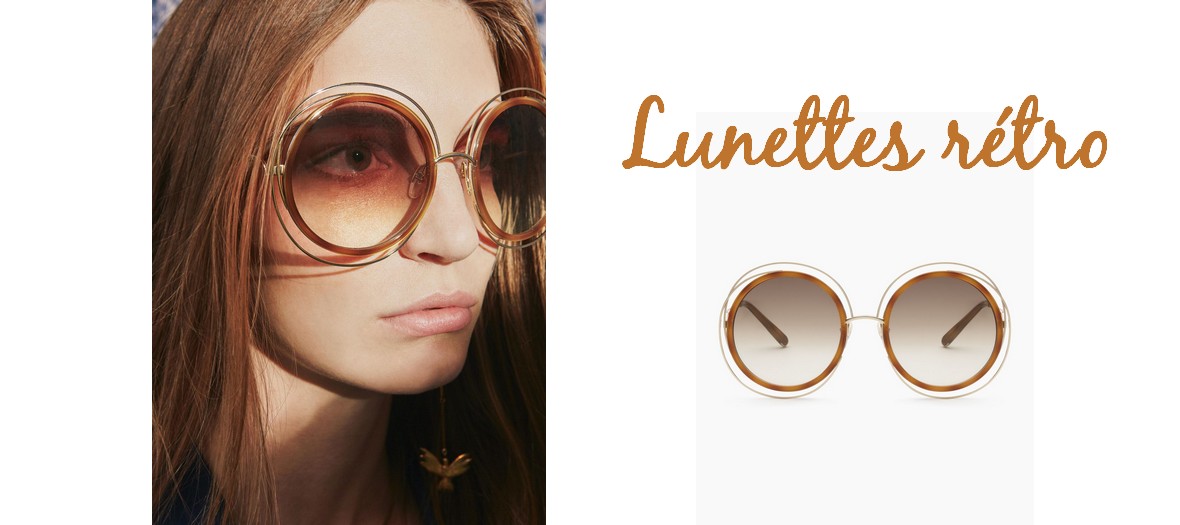 'Carlina' sunglasses, Chloé, 295€ - Available on www.chloe.com
Pins galore
More pop than embroidery, a small cool and romantic pin's at 12€, signed Maison Labiche, gives the ultimate twist to a bombers or a cute blouson… It's the art of upgrading a wardrobe at low cost.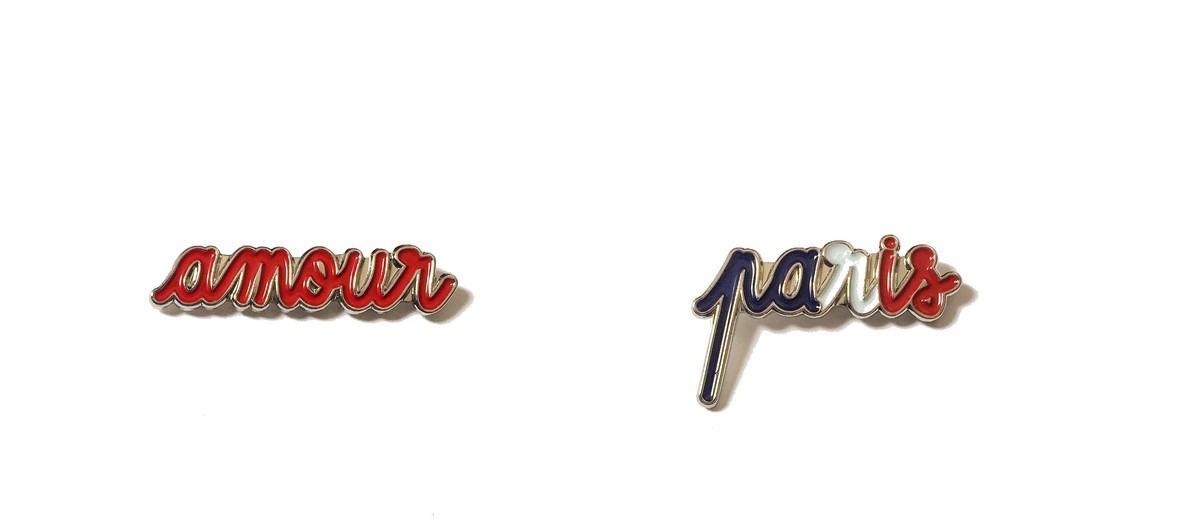 Princess slippers
Modern day Cinderella slippers are making a big comeback on the cocooning front. To be worn with the prettiest lingerie outfits in your home-sweet home to accentuate the comfy-couture effect.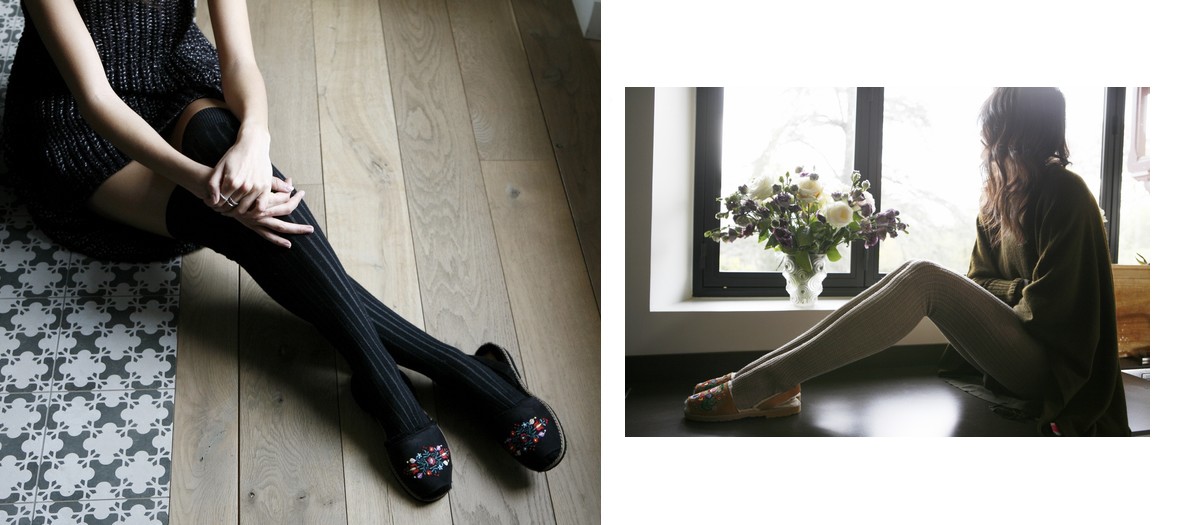 Black sandals with Nordic embroidery and beige sandals with polka embroidery, MINORQUINES, 120€ - Available on www.minorquines.fr
Couture tote
When the shopping bag is decked out with suede or a small feline, it becomes the furiously stylish ally of Parisiennes.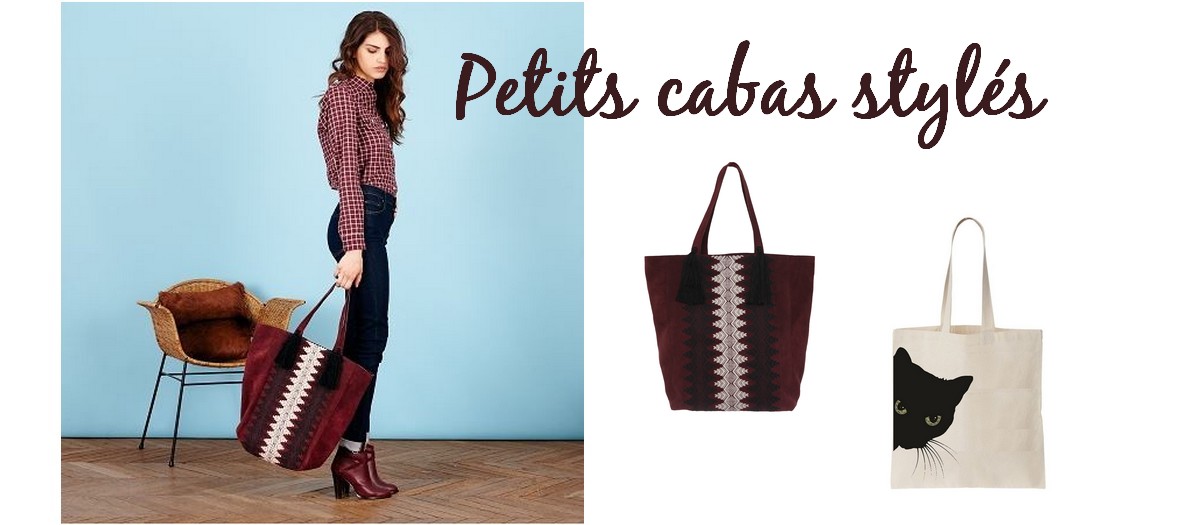 'Moscou' tote in cowskin and cotton, Petite Mendigote, 205€ - Available on www.petitemendigote.fr and tote bag chat noir, Cool and the bag, 15€ - Available on www.coolandthebag.com
FLASH pouches
A pop evening pouch is just what you need to give some zip to the most conservative outfit.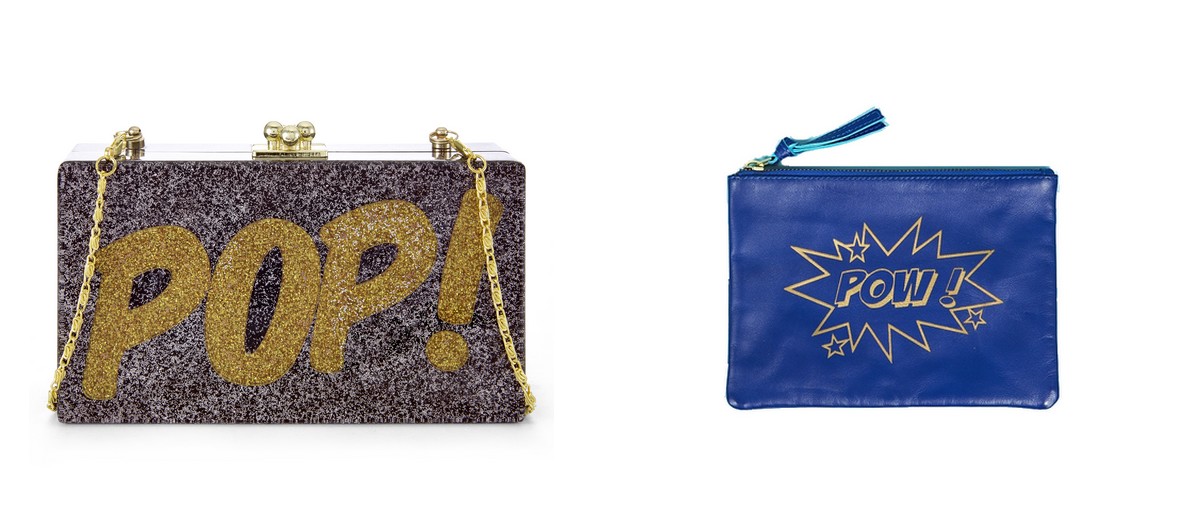 'POP' evening pouch, CosmoParis, 69€ - Available on www.cosmoparis.com and zipped pouch in sheepskin, 'POW', Petite Mendigote, 45€ - Available on www.petitemendigote.fr
Anti-stilettos
Having imposed themselves as "street sophistication", trainers convey as much allure as a high heel, with no backache… So why resist?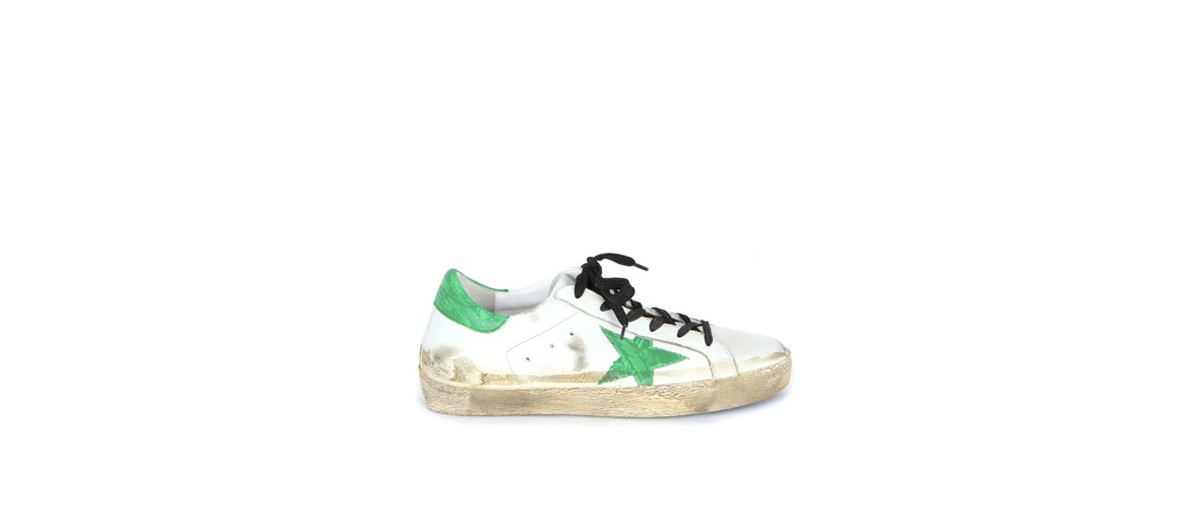 Baskets 'Superstar', Golden Goose x By Marie, 340€ - Available on www.bymarie.com
Star scarf
Supreme stoles and colourful prints are still the most efficient way of looking radiant and waking up outfits that stay sober.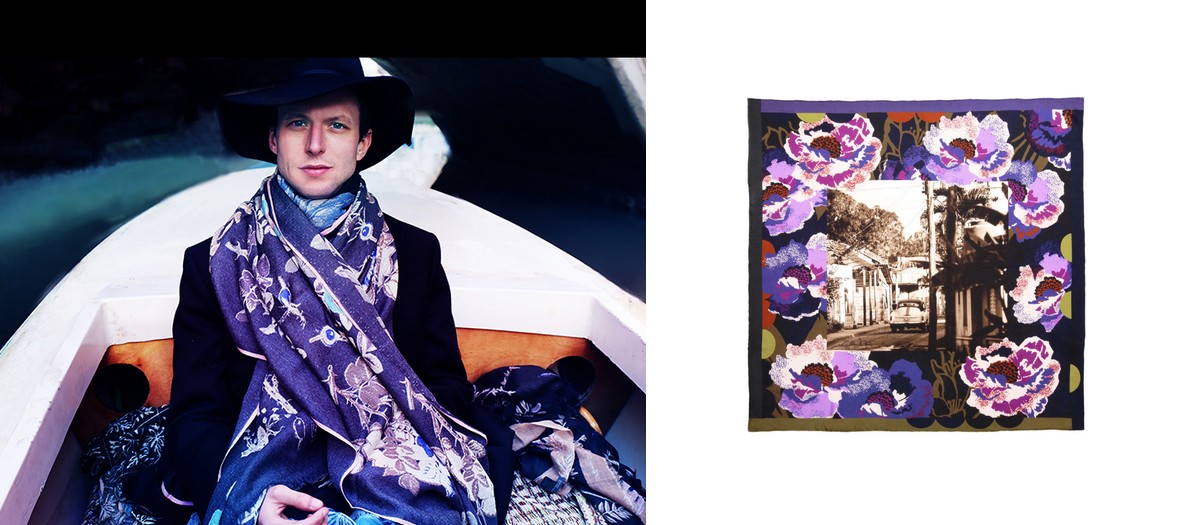 Wool stole, Epice, 175€ - Available on www.epice.com and 'Le chemin' scarf in silk twill, Christine Lombard, 295€ - Available on www.christinelombard.fr
Head piece
An ultra classic broad brimmed hat with great allure from the rockabilly code to set forth a subtle and Parisian silhouette. The best friend of short booties and the perfecto, natch.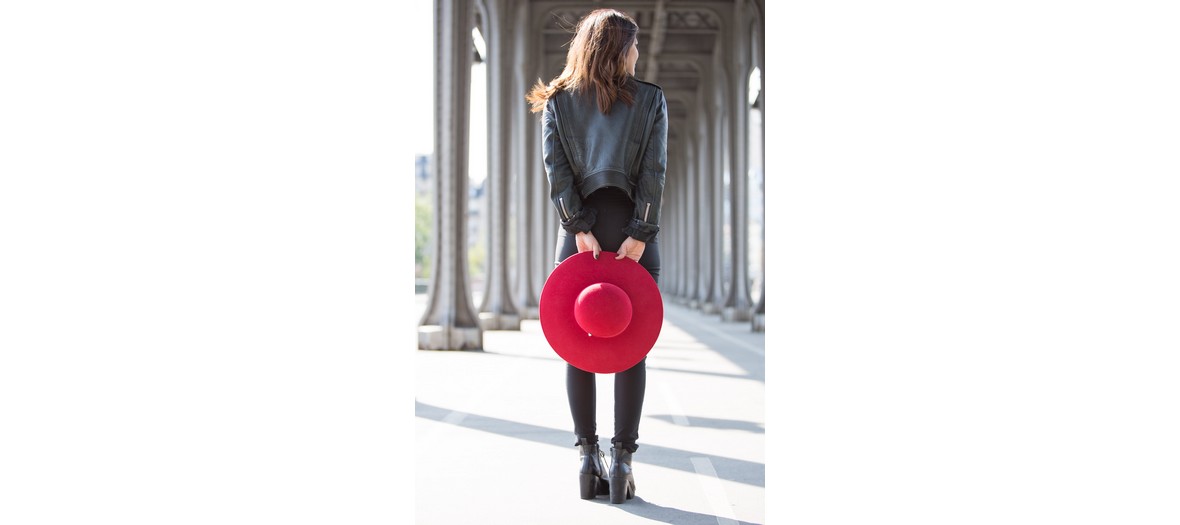 'Letizia' wide brim hat in wool felt and double velvet braiding, Poupard & Delauney, 350€ - Available on www.poupard-et-delauney.com
Precious watch
All the chic of a high-tech jewellery piece lined up to your smart phone. In short: Apple Watch better behave in front of this amazing connected watch...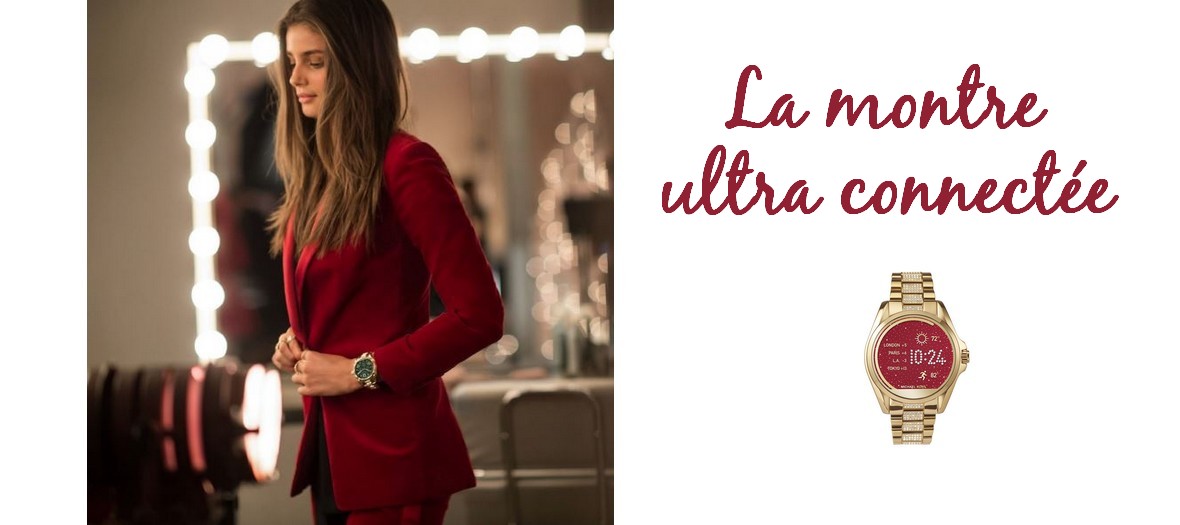 'Bradshaw' connected watch in plated gold stainless steel and red face, Michael Kors, 349€ - Available on www.michaelkors.fr
Waist bow
A pretty belt is just like fab shoes, it really dresses up a woman. To show off a cinched wait, insist on a streamlined silhouette, give a chic touch to a coat or extra snap to a dress. Essential.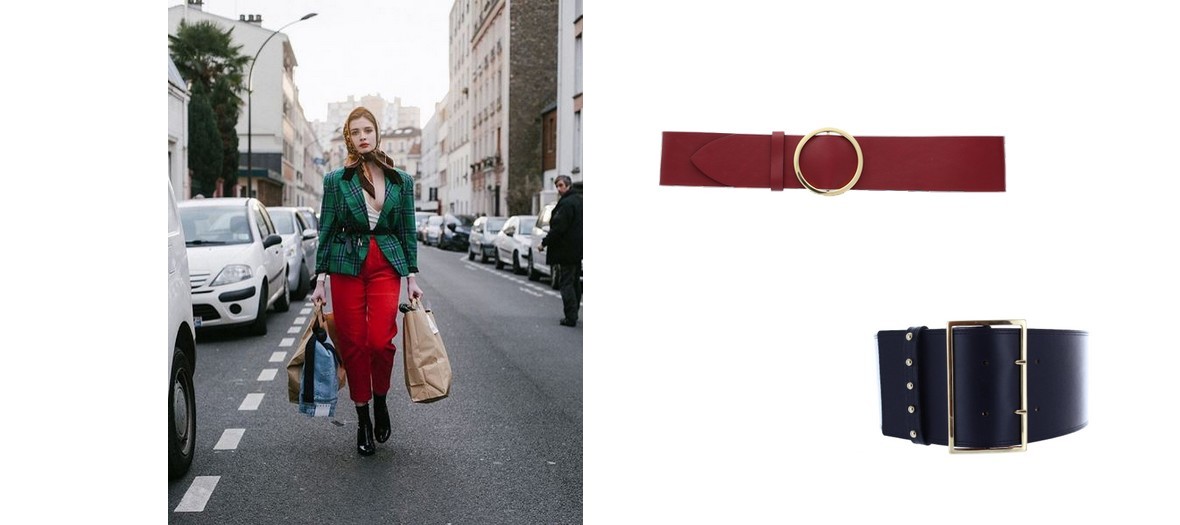 Maison Boinet, Red leather belt, 65€ and black calfskin belt, 95€ - Available on www.maison-boinet.fr
Confetti rain
Dotted plumetis are giving a fun touch to the legs of pretty twigs and an aristocratic style to mini skirts in one fell. In other words: the accessory to always have in your drawers.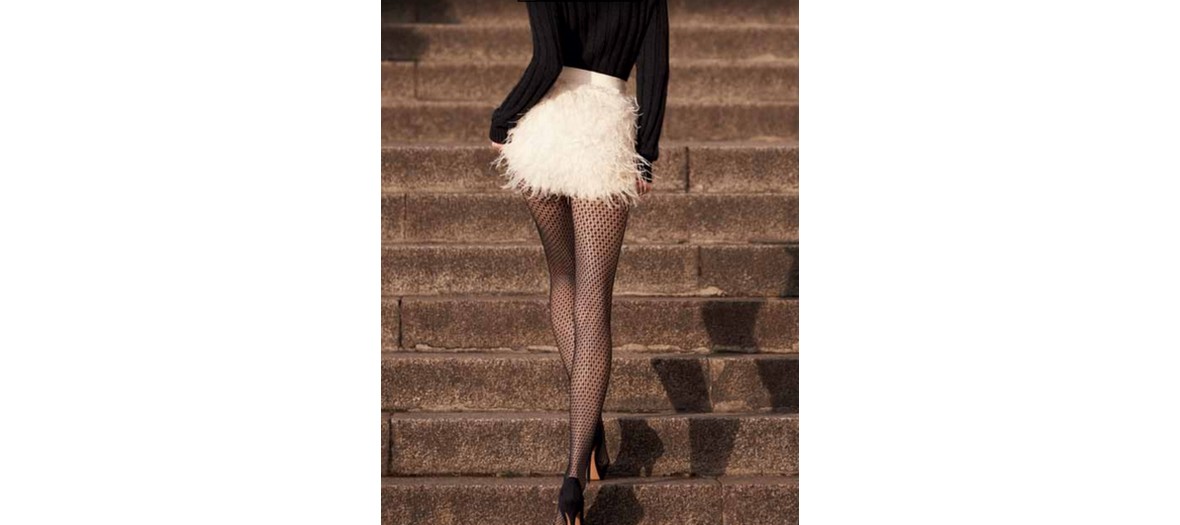 Plumetis dotted hosiery, DIM, 12,50€ - Available on www.dim.fr