The storefront of a bakery, in the real traditional vein, filled with sweet delights, here is the surprise effect of the Aki bakery.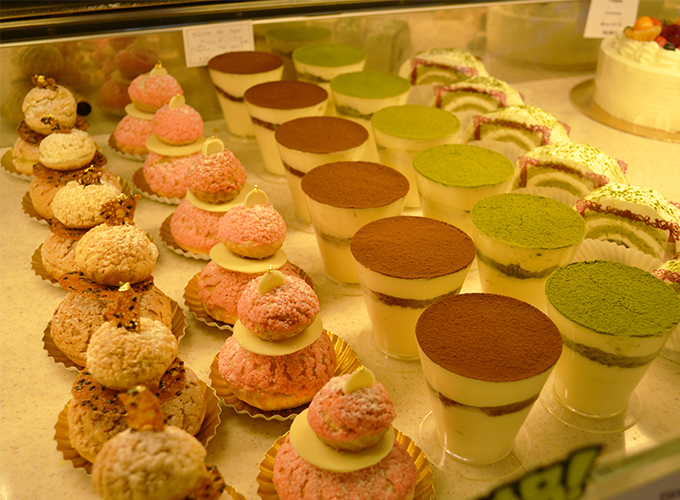 Next to the croissants and the Frenchy baguette, one finds colorful bread balls very kawaï with savors of orange-chocolate, green tea cream, caramel (à p. de 2,20 €)… that also come in crispy biscuit version ( count 2 €).
What else? Viennoiseries cakes with a Japanese sauce like a milk roll with red beans and almonds (2,20 €), marbled cake with matcha (1,80 €) brioché bread with red bean and rice paste (3 €) and the green tea cookie
(2,50 €).
Without forgetting, of course the great pastry classics  with matcha starting with millefeuille, éclair, the Paris-Brest, a religieuse and even a tiramisu (count 4 €).
We also like: the sandwiches with soft brioché bread and fried chicken or sautéed noodles (about 4 € environ), makis with breaded pork and many other tempting platters.
Tops: the typically Parisian tea to nibble on novelties right there.