A far cry from large soulless multiplex venues, the Cinéma du Panthéon is part of these rare places where time no longer counts.
An old-fashioned facade and an ultra modern projection room with all the comfort, here there is a good  mix between retro and modernity. A credo this is the perfect echo to great programming, alternating between masterpieces of 50's (right now Germany Year Zero by Rossellini) and very selective current films (currently the last scenes from La Vie d'Adèle).
But the real curiosity is hidden on the upper level. An über chic tea salon thought out like a house with big comfy sofas and an impressive library of books and magazines dedicated to the silver screen. In short, a small haven of peace decorated by Mademoiselle Catherine Deneuve in person with touches of Art Deco and 60's, where one comes to nibble on healthy dishes for lunch (soup, salad, quiche) and recomforting cakes at tea time.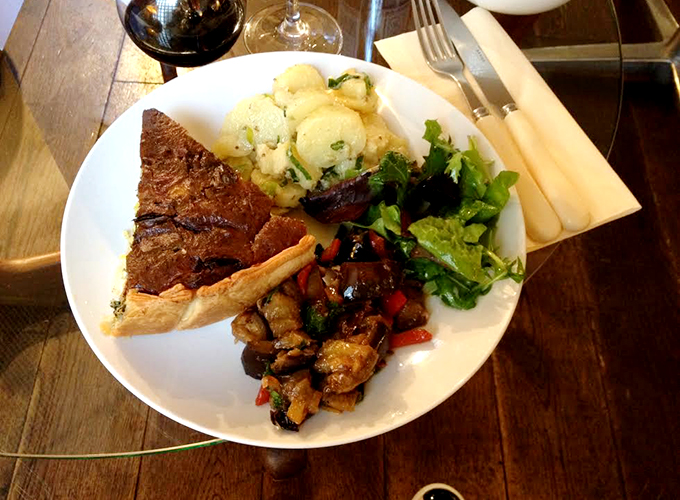 The must ? Their bucolic heated terrasse bucolique for diehard smokers.
The Salon du Panthéon is open Monday to Friday from noon to 7pm
At lunch time count from 6 to 18 €, desserts 7 €