In the family of single dish offers, I ask for the nugget bar … After hot-dogs, burgers, detox juices or fish and chips, the time has come for nuggets and balls of all sorts, meat or veggie that are the new big hit from New-York to Tel Aviv, yummy…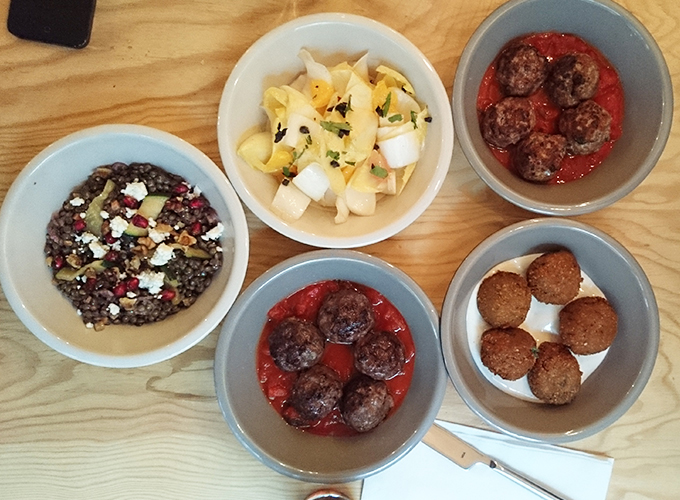 Good news, 2 pals have opened a darling cantina on rue Saint Maur, where hipsters and cool cats in sweats come to hang out. So if you want to run into some « its », this is where it's happening. If the « it-girl» profession and « eat-food » annoy you, pass your way…
On the menu, all sorts of nuggets and balls: veggie, beef-onion-parsley, pork-fennel paprika or lemon chicken-tarragon, to customized with a fab tomato sauce or a yogurt dip. They also have a choice of more or less light sides, such as an  endive salad and a very cool risotto.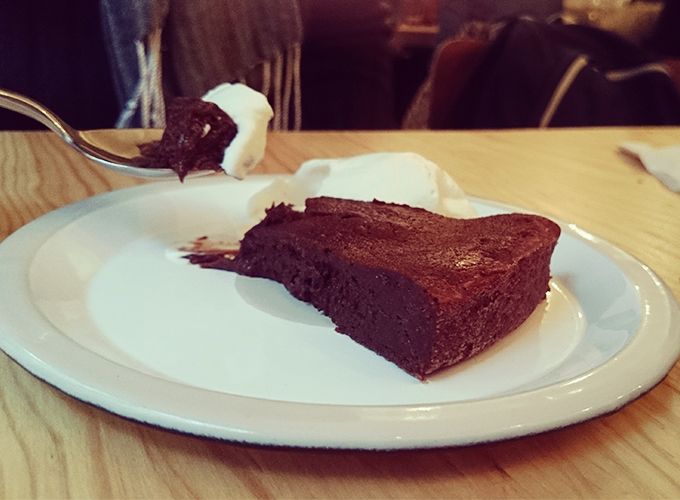 We are wild about: their chocolate cake. What else? The idea of the nugget-sandwich with tomato sauce, to eat in street-food mode or to bite into at the bar.
Too bad: it's closed Saturday at lunch, Sunday and Monday. And it's lacking  a dessert with a sexy fruit.