Le Petite Amour is over. After a few months in residence, ​Takaramono is not definitely settling in across from Hotel Grand Amour, land of Parisian coolness parisien.
Under the helm of ​Alexandre Arnal (the brilliant brother and collaborator Armand Arnal at​ Chassagnette) the team of Trésor Food continues its collaboration with L'Hôtel Grand Amour and opens a "real" restaurant that will delight trendy foodies. Until now the chef just catered, ultra exclusives Parisian events and private dinners in the world of fashion and art (​Maison Margiela​, Schiaparelli​, ​Centre Pompidou​).
To set the rhythm of this furiously pop cantina-bistro with formica, record player and 60's ambiance. The team imagined 3 great moments…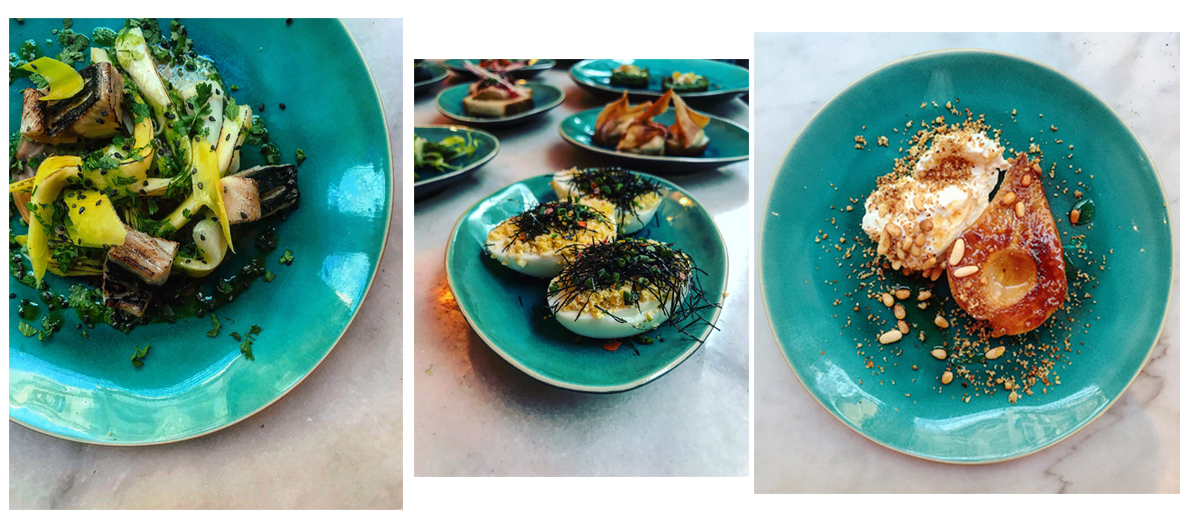 For lunch: Takaramono plays the ​street-food new age card with great sandwiches: buns signed Thierry Breton (the big boss of Michel and la Pointe du Grouin) in veggie mode, veal bacon, pastrami, served with a small salad and freshly squeezed juices.
In the afternoon the café morphs into a coffee-shop where you come squat with her laptop, drink a coffee from ​Caron (the best coffee bean roaster in France) and no gluten cakes.
At happy hour, the chef signs his specialties, Japanese-Camargue tapas. Concretely,  "​eggs Mimoza​" (mayo + wasabi), greens beans with sesame cream, fried anchovies with lemon. All washed down by cocktails, Japanese gin or saké…
Also discover the vegan butcher shop and Anna, the foodie bar of the 11th.