To tan faster and better, without ruining your skin nor the planet, the choice of a sun cream complex is essential. A quick tour of the horizon pinpointing the most innovative products for a customized tan.
© HBO, 2003 - Sex and the City, Saison 6 - épisode 10 "Boy, interrupted"
For skins that shine in the sun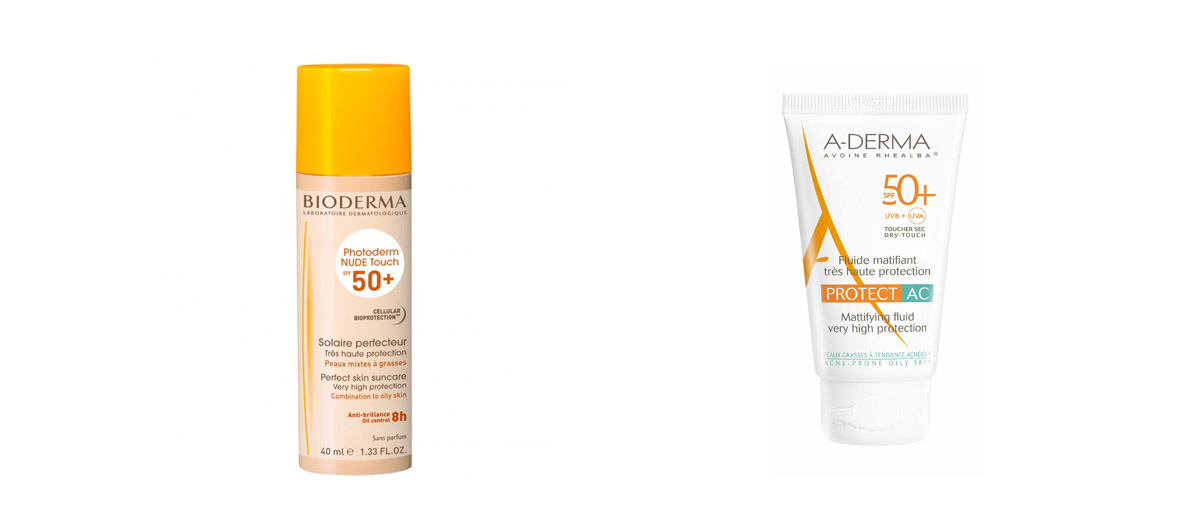 Offering both treatment and make-up, the new matifying fluid by Bioderma is made for all those whose skin shines as soon as it get a little too hot. It protects from the sun and unifies the complexion with a nude skin finish thanks to the extreme finesse of its slightly tinted texture. With glutamic acid for sebum and a matifying powder, the non-tinted fluid from A-Derma also ensures a pretty, mat and velvety skin.
Nude touch50+ 40ml, Bioderma, 14 €. Available in parapharmacies.
Protect A, very high protection Matifying fluid50+ UVA- UVB 40ml, A-Derma, 11,90 €. Available in parapharmacies.
For sporty gals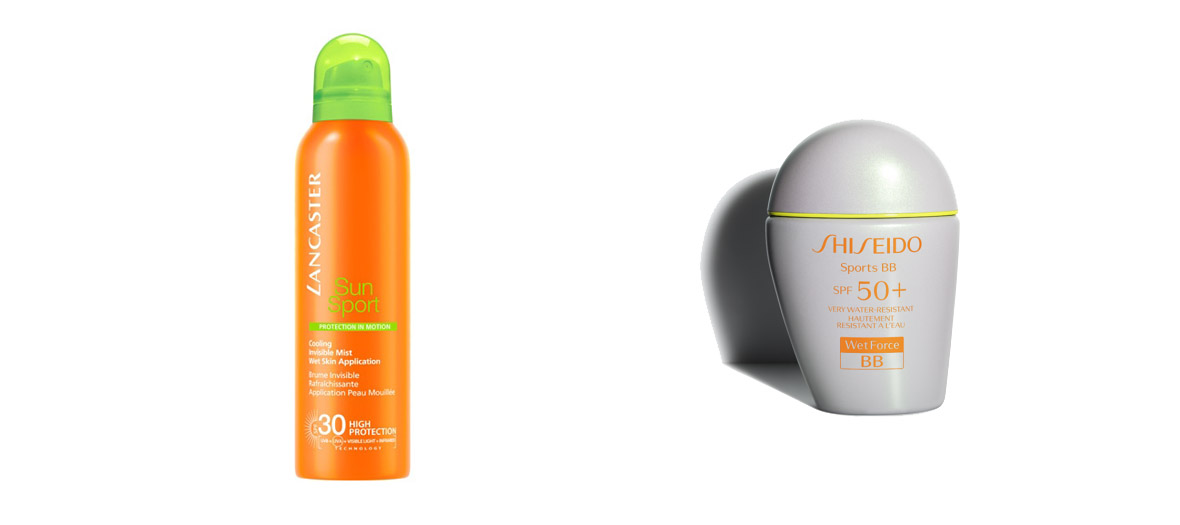 To dive into the sea or run a marathon without burning your skin, The invisible sun sport mist by Lancaster that resists to water and perspiration, body or face version, is the indispensable product for all sports types. It can be applied on wet skin. The plus: a very pleasant refreshing effect. Same thing for the BB WetForce by Shiseido, which at each effort, not only maintains a radiant complexion, but reinforces its protective power with an innovative formula that forms a ferocious barrier against nasty U.V .
Sun Sport invisible mist, Lancaster, 200ml 36,50€, face 100ml 28,90 € on Nocibé.
WetForce sport50+ BB, Shiseido, 40,99 €.
For urbanites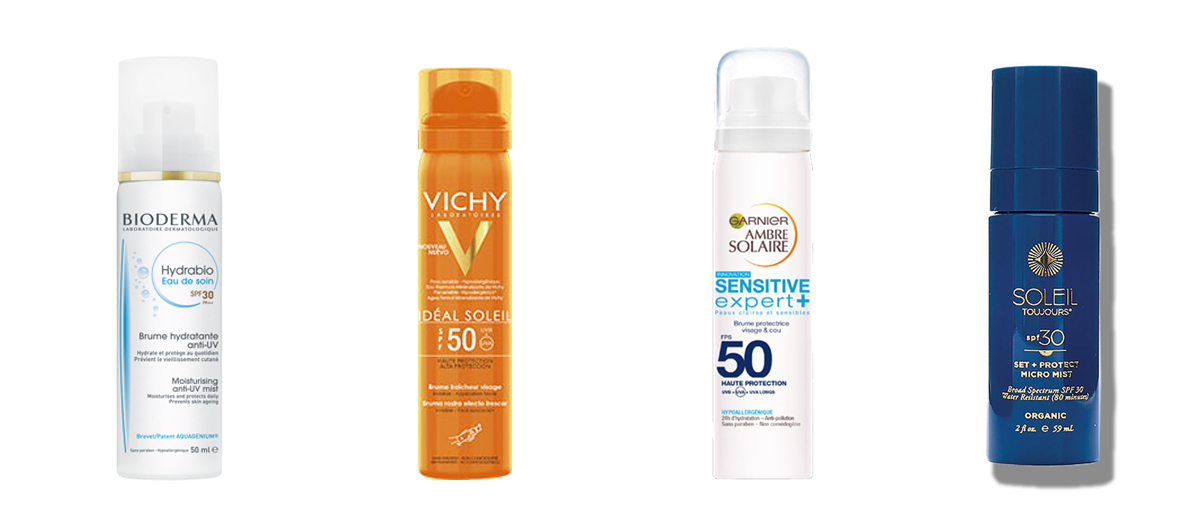 To hang out on a terrace or bike around the streets of Paris without ruining your skin, there is nothing better than these new invisible mists to spray over your make-up when the sun is too intense. Thanks to anti-UV, anti-dehydration and often anti-pollution formulas, they are just as efficient as creams against UVA or UVB. Just one quick spray and skin is instantly quenched and protect without any oily effect.
Hydrabio Eau de soin spf 30, Bioderma, 7,90 €. Available in parapharmacies.
Brume Fraîcheur visage spf50, Vichy, 16 €.
Brume protectrice sensitive expert+ FPS 50, Garnier Ambre Solaire, 10,50 €.
Soleil Toujours Organic Set Protect Micro Mist SPF30, 38€ on Oh my cream.
For those respectful of the oceans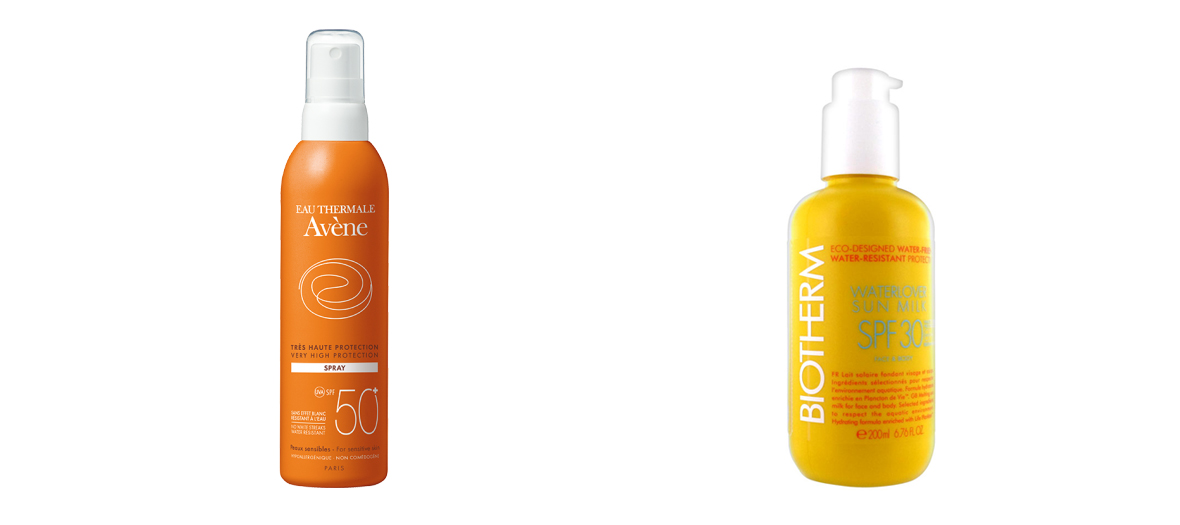 With the Skin protect and Ocean respect ranges, Avène labs respect their green engagement by offering super performing products with a minimum of filters and a formula with increased biodegradability, without water-soluble filters and of course no silicones.
Same approach, with the Water lovers initiative, for the Biotherm laboratories which, after 7 years of research and some 200 tests have produced a super efficient formula, with sustainable anti-UV filters, a biodegradable formula and a new ultra light packaging to limit the quantity of plastic.
A very successful combination that associates a respect of the environment and efficiency with UVA/UVB filters, life plankton to soothe and vitamin E anti-oxydant.
Spray SPF50+, Eau Thermale Avène, 18,40 €.
Waterlover Sun Milk SPF 50 30 15, Biotherm, 17,90 €.
Also discover the ideal beauty case with all the essentials in nomad version and the prettiest outdoor pools in Paris.