Claire Blavet, make-up artist Chanel, answered our beauty quiz for this summer. A quick look at the « do's and don't » of the season for trendy makeup and how to avoid faux pas.
Pink or apricot blush ?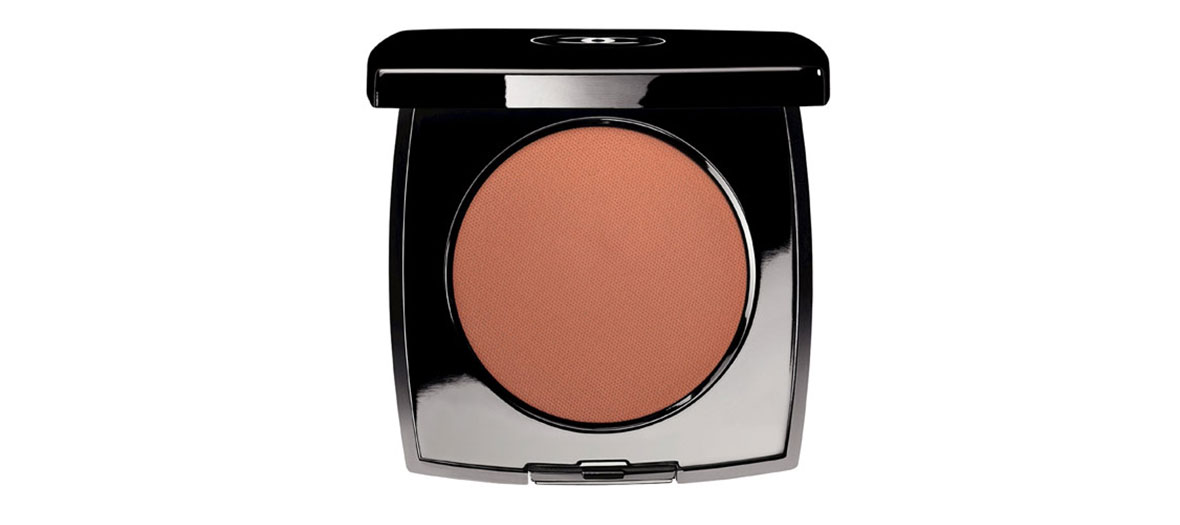 Picture credit : © Chanel
Neither. Rather a very warm rosewood. The blush must be thought out as an accessory to be played with lightly. In Summer, skin already has a basic tan so it should be applied in small touches.
Cream Blush by Chanel, Cheeky, 35 €
Eyeshadow VS eyeliner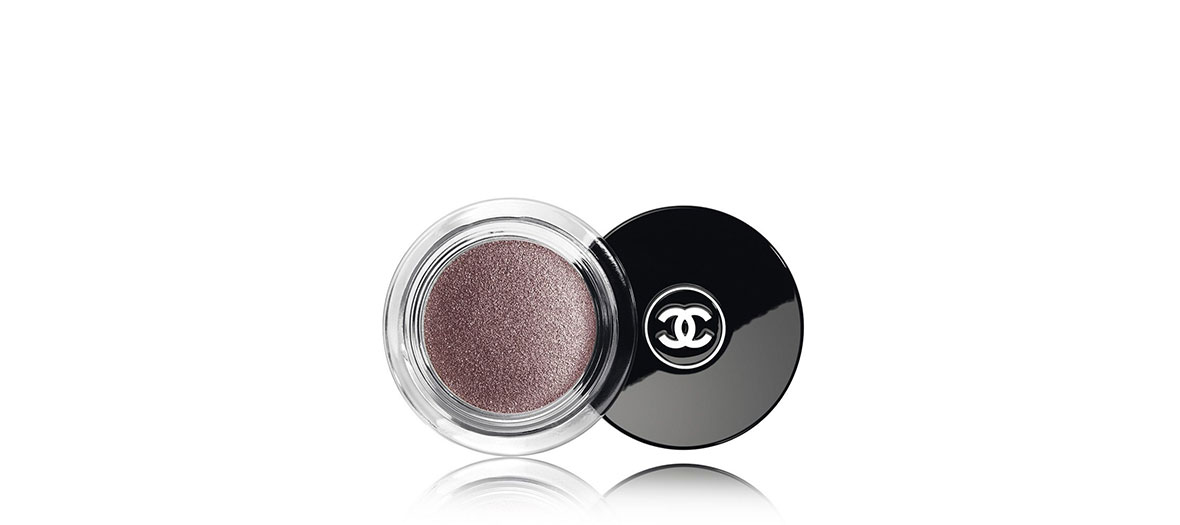 Picture credit : © Chanel
This Summer, the focus seems to be on a graphic eye with eyeliners in hues of yellow or orange, traced very precisely, very finely. One also sees solid color backgrounds on the entire mobile eyelid applied with eye shadow, but there the color is more like nude.
Don't forget that mascara blurs the eyelid so you can dare the sequin of metallic effects of « Illusion d'ombre » eye shadows. My trick? You can even use it in touches on the ears, to outline the cartilage--it's an eye catcher!
Illusion d'ombre, Chanel, 30,50 €
Do we try the colored mascara ?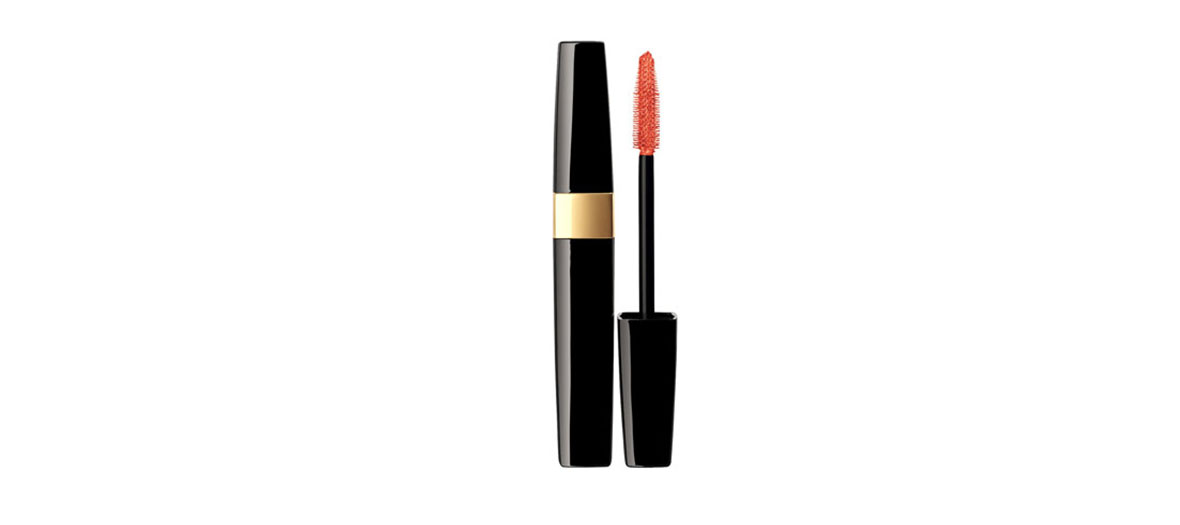 Picture credit : © Chanel
YES! One can wear color mascara in small touches over a black mascara.
The Irrésistible Chanel mascara comes in orange and violet for Summer.
Violet can even be applied directly on the lashes, just be careful to go soft on the rest.
Color mascara is also a good corrector for persons who have close together eyes.
It's a trick to cheat and open the eye with a touch of light.
Mascara Inimitable Waterproof orange touch, Chanel, 31,50 € Mascara Inimitable Waterproof violet touch, Chanel, 31,50 €
Nude or flashy lipstick colors ?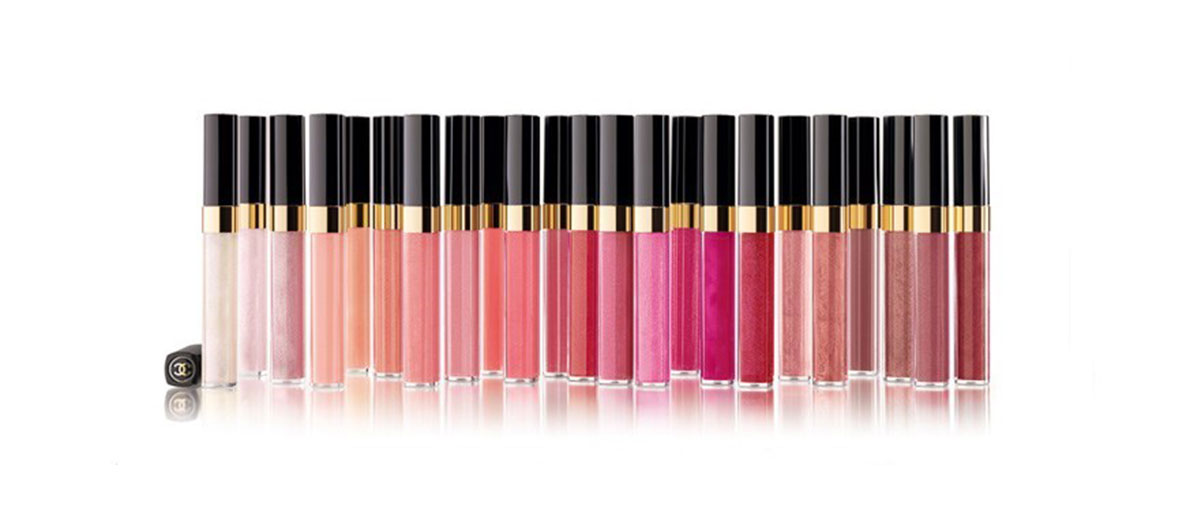 Picture credit : © Chanel
Dare color with gloss from the Chanel Summer collection.It's a very transparent texture, so don't hesitate to play with color. And if you want a very shiny vinyl side, you need to apply more texture. But in that case, the rest of the makeup must be nude to avoid being vulgar.
In the evening, it's interesting to play with tanned skin and natural shine so it's better to opt for a mat lipstick such as mat the fuchsia Diva of Spring.
Scintillating Lips, Chanel, 27,50 € Rouge Allure, Diva, Chanel, 32,50 €
Mat or glowing complexion ?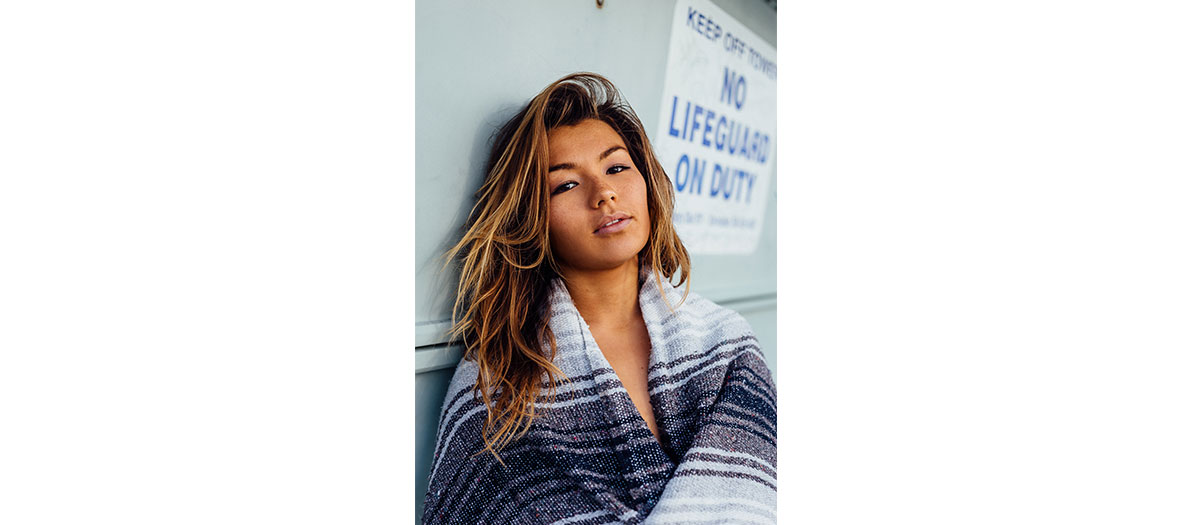 Picture credit : © Joe Gardner, Unsplash
I would not go as far as a mat complexion, more in between.
At the beach, you can dare something much more shiny even on the cleavage and the arms. A small touch of shine conveys something very sexy, very sensual.
In Paris, it's possible to put on your makeup in the morning and to have in your bag small powdered paper slips to matify the T-zone while allowing skin to live its life. It's actually quite pretty to have a natural shine on the cheekbone, the nostril, even the tip of the nose.It's fine to bring a shiny touch here and there.
Nails : mismatched or a single color ?

Picture credit : © Clem Onojeghuo, Unsplash
You can go for the perfect match but also mismatch with different hues, it's quite subtle. There is a fantasy side, but it stays quite muted with a certain finesse. It's interesting to mix fuchsia (Pink Tonic) and orange (Mirabella).
Daredevils can totally mismatch. You must not just think of hand and feet, it's also important to consider the rest of the makeup and the clothes you will be wearing, for the mix'n'match color effect.
Nail polish, Pink Tonic, Chanel 23,50 € Nail polish, Mirabella, Chanel 23,50 €
nail art : in or out ?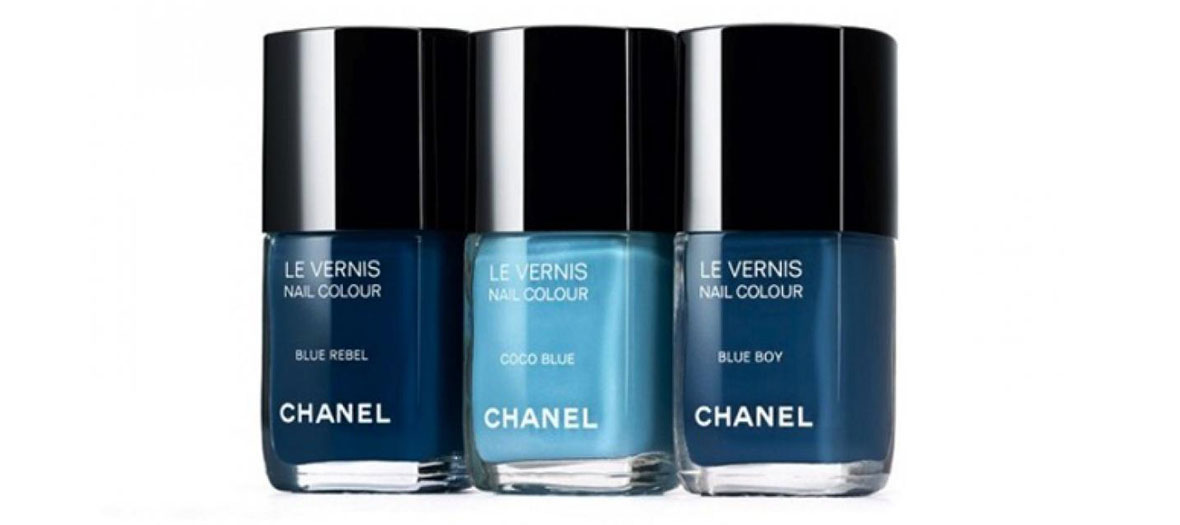 Picture credit : © Chanel
« In » ! You can really let go this Summer, wearing bathing suits and lighter clothing makes nail art easier.
But fantasy is not the thing (the palm tree for example), the current style is more graphic such as the reverse French manicure with a colored half-moon. So play with white and colors.
White nail polish (Eastern Light) is very trendy and looks great with all the colors. Nail polish, Eastern Light, Chanel 23,50 €
What if we need further advice ?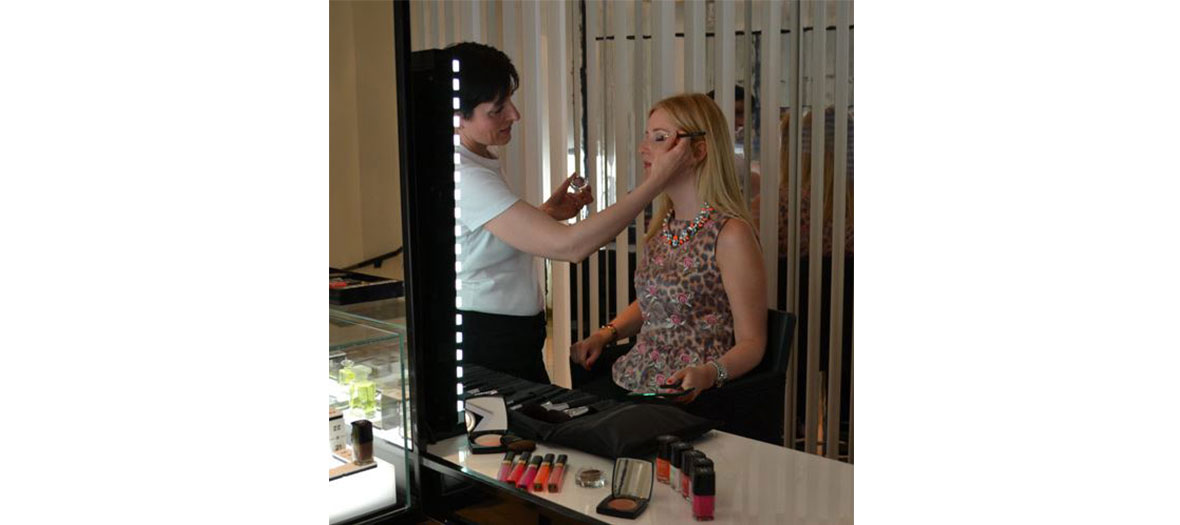 Picture credit : © Do it in Paris
The Chanel beauty store rue Saint-Honoré offers an entire floor dedicated to makeup lessons. You can make an appointment with Carine or Gilles for a private lesson. It entails two hours of theory and practice, followed by a second encounter a few days later to finalized the technique (240 €).
They also have a perfecting course for a focus on the complexion, eyes or lips (105 €). And you can come get made up for a party (105 €) or for a manicure (75 €).