Tartine, the new boulangerie of the 10th, offers a fab quality-price ratio brunch.
The place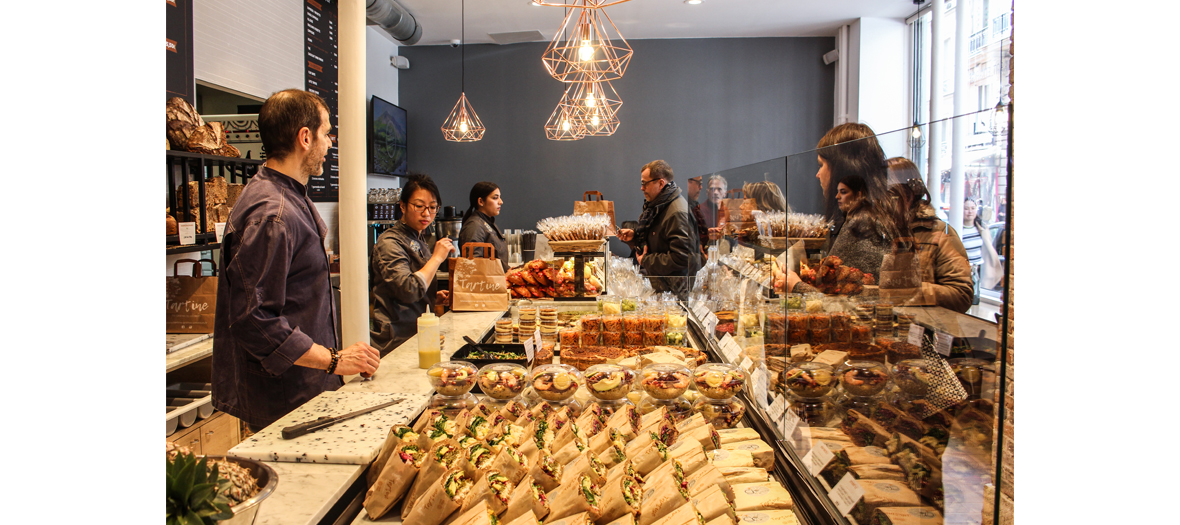 Installed in the place of Café Pinson, the organic boulangerie Tartine, launched by Graines de créateurs hits the bull's eye. The two artisans, Eric Delagarde and Pierre André Segura, are totally in keeping with the movement of new bakers, creating a revolution in the world of bread.
Their know-how is revealed inside a boulangerie with a very personal decor: wood, marble and stone in a room filled with light. Not only does one come here to pick up a loaf, a brioche or their amazing sandwiches, but you can also comfortably settle down for breakfast or brunch.
Behind the counter, an imposing cast iron oven allows a peak at the brioches, madeleines or cookies during the cooking process, yum!
On the programme of treats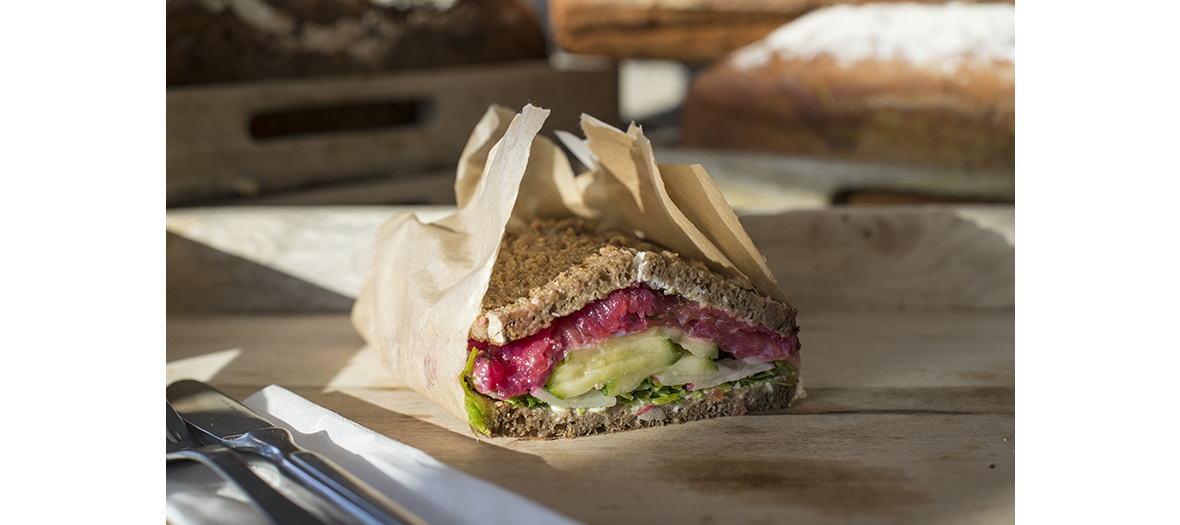 The Saturday brunch at € 24.90 offers a fab quality-price ratio. Start on a high note with a house hot chocolate or good coffee and a freshly squeezed juice.
Now just choose your favourite sinful treat amongst the slices of bread/butter/organic jams, small individual brioches or a pastry such as a lemon pie, a brownie or a wonderful pudding.
For those who prefer savoury eats: a nice soft boiled egg/poached/scrambled or a quiche. The must? Finishing with a "tartine", this toasted delight. Our faves ?
The Grignotte tartine: toasted spelt flour bread, fresh goat cheese with acacia honey, pomegranates, chives and lemon cream, fig jam, spinach sprouts, almonds, Cajun nuts.
The la Brais'ière tartine: khorasan bread, braised ham, tartare of blue vitelotte potato, cream of violet mustard, organic spinach sprouts.
The Mie Noire tartine: toasted rye bread, eggplant caviar, three-colour, peppers, arugula, snacked eggplant, avocado, red cabbage.
The added plus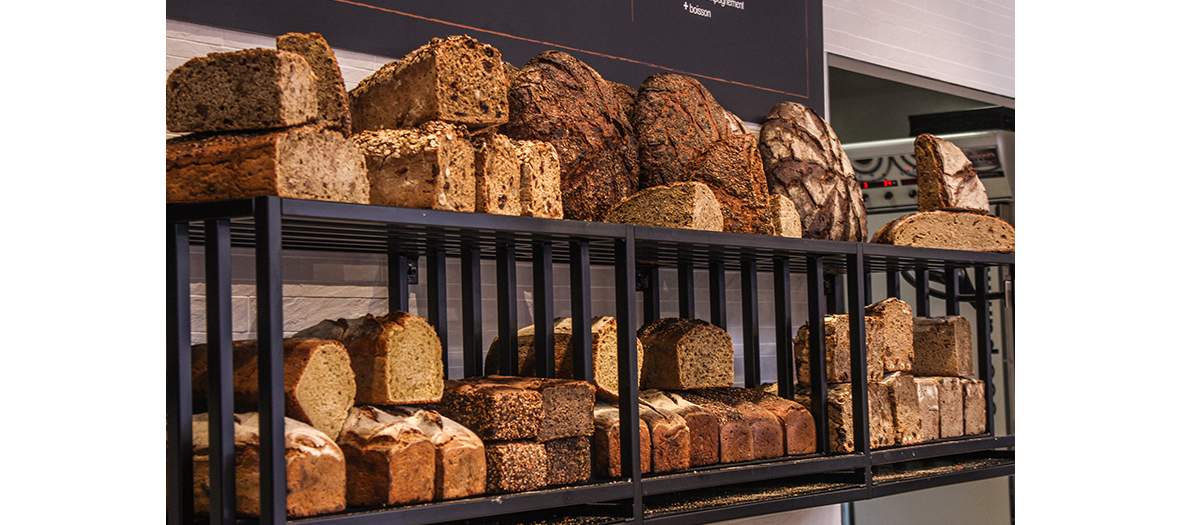 The philosophy of these healthy minded bakers. Their mantra? Going back to natural and craftsmanship baking, with no addition of gluten, yeats or additives. And by the way, here no baguettes, no croissants.
Normal, the old fashioned semi-whole wheat flours are sourced from the best French farmers. Quite a know-how ! Check it out: rye, spelt, or old fashioned wheats.
Of note for trendy foodies: great tips for a perfect food-bread pairing. The recommendation is more rye for seafood, spelt for cheese, khorasan for la and buckwheat for everything this is vegan.
Also check out the brunch of Comptoir Général