Claim to fame: at only 28 years old, Camille Omerin is right up there. After working for Chanel, Lanvin and Chloé, she launches her own label in 2014. A super refined wardrobe, with neo-vintage influences, recalling the wildly boho style of Margot Tenenbaum, iconic character of Wes Anderson incarnated by Gwyneth Paltrow, of which Camille is a great fan. The first Maison Père boutique opened in December 2016.
Iconic piece: a silk shirt, a top enhanced with feather of the sweatshirt stamped Maison Père that comes back each season.
Why Parisiennes adore her: for her super slick collections, her concern for detail and playful materials that are right on target. Feathers, furs, lace, braidings bring a touch of fantasy to streamlined cuts.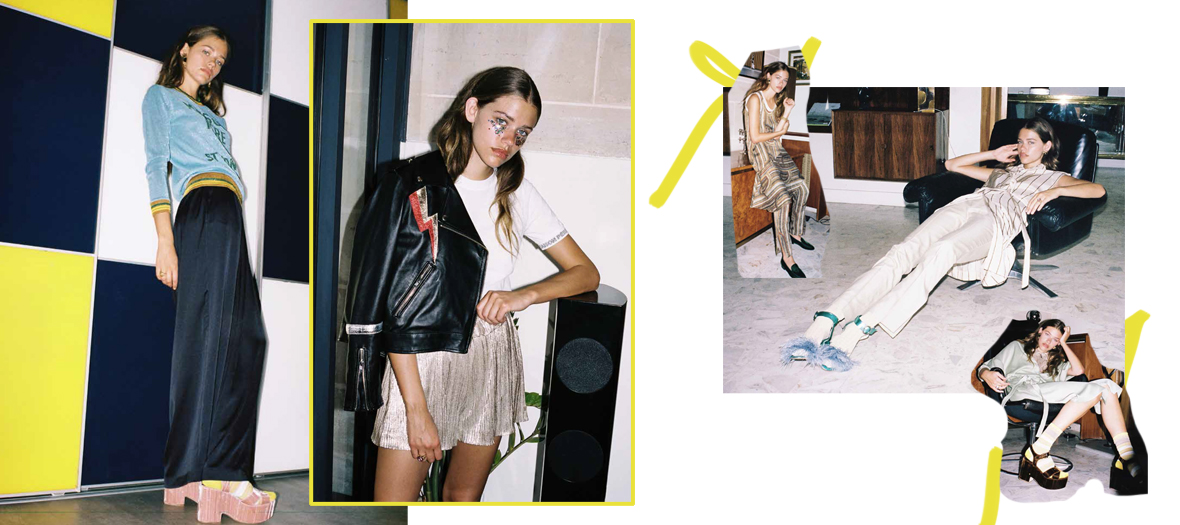 3 questions to Camille Omerin…
The 3 adjectives that define your brand: no complex, refined and unusual. Maison Père offers and elegant and comfortable wardrobe, filled with a solid and no complex heritage with an off-beat identity.
The Parisienne who inspires you? Louise Bourgoin: intelligent, mischievous, refined, funny.
Your uniform? I like the association of a feminine flouncy dress and a wide stitch pullover, a signature look of the House.