It's the secret snobbish dream of most chic, fashionable and hipster Parisian. Better than a hotel, book a room in the poetic house of a nice neighborhood…
The pearl of its kind is in Rio: the house of Robert le Héros, the ultra-trendy decorating brand, has invested and renovated an old bourgeois mansion of Santa Teresa organized into 5 stylish suites… The spirit ? Do just like home, only better.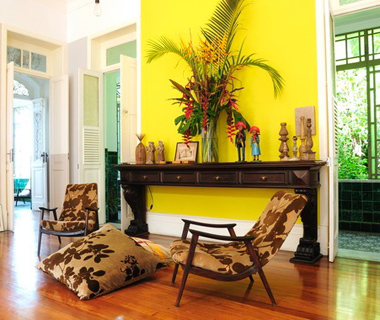 Now just live according to your whims: ready a book in the living-room listening to bossa-nova tunes, take a nap by the pool, chill in the garden with its very tropical inspirations, squatter the bar before a carioca fiesta at the heart of the city.
The real chic ? Far from tourist traps such as Ipanema or Copacabana, Casa Amarelo you will find in Santa Teresa, an arty-bobo area that is filled with artists and trendies.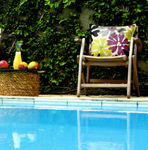 Its charm asset? A very vintage atmosphere since Santa Teresa is nothing other than the historic colonial quarter of Rio with a wildly portuguese allure. A block of houses ideal for a neighborhood life style we all love: « typical » cafés, artists' workshops or design galleries.
Count about 100€