It's new and it's an address to include in your notebook … The cool equation? A pretty hotel of 8 rooms with a gastronomy table + great prices near the Châteaux de la Loire.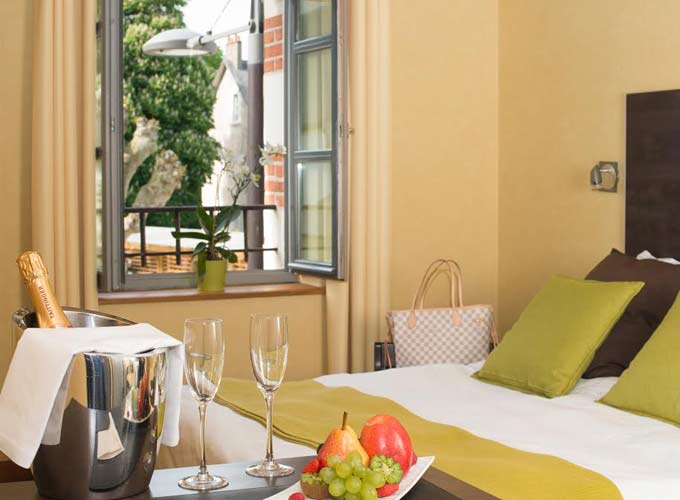 It's called La Maison d'à Côté and it's Christophe Hay, ex-chef at the Hôtel de Sers in Paris, who had the great idea of coming back to his native region, buying a former postal relay house and creating with his wife, Emmanuelle, this amazing countryside spot.
It does not get much better for a weekend with your boyfriend, using a Machiavelic cultural alibi: the (re)discovery of the châteaux de la Loire ! We are only 5 minutes from Chambord, 10' from Blois and 20 from Cheverny. The Hay couple has also imagined a very attractive rate that includes the visit of the three châteaux.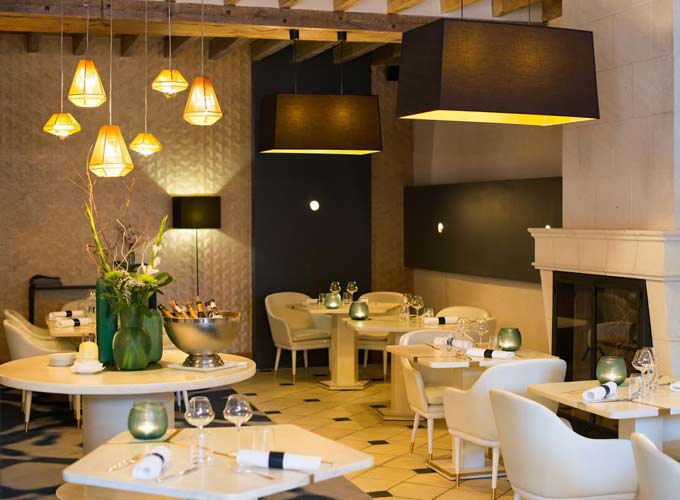 Each one of the eight rooms gives out on a patio and the 12th century Saint-Pierre church, featuring its own decor, sober and refined. As is the rest of the hotel with a slightly British accent for the salon and the bar and chic modernity for the dining room--all designed by Caroline Tissier. We adore.
In terms of gastronomy, everything is tops…. Featured on the Fall menu: lièvre à la Royale, a hare dish created for Louis XIV but revisited here with celery, sweet and sour onions, red berries, pheasant with wild sorrel …
If you love fish, the diva of the Loire river, pike-perch, served with chestnuts, cream of parsnip and crumble with saté…For dessert, we'd like to mention the warm orange-Grand Marnier soufflé served with creamy carrot and thyme-lemon sorbet …a killer.
Also bluffing, the « Promenade Royale » formula: 259 € for 2 persons with a night in a double room and breakfasts included, dinner comprises 5 dishes (drinks not included) and the pass for three châteaux, Chambord, Blois et Cheverny… Reserve very quickly. The hotel is closed from 2 to 31 January. A.L.
by Anne Lefèvre