It's the new unusual address  that sparks the curiosity of passer-bys on rue Monge. From the outside, it looks like an Edward Hopper painting. Some even look into the window to try and observe what is going on.
In this refined and streamlined space, the only colorful spots are the kawaï cakes featured in the window: pink, green, yellow…
Here the chiffon cake is in the spotlight. This airy cake that Japanese really love and that was adopted by Americans who call it « angel cake », is reinterpreted by Aya Tamura, a young and pretty Japanese chef, qui a who trained with star Parisian chefs.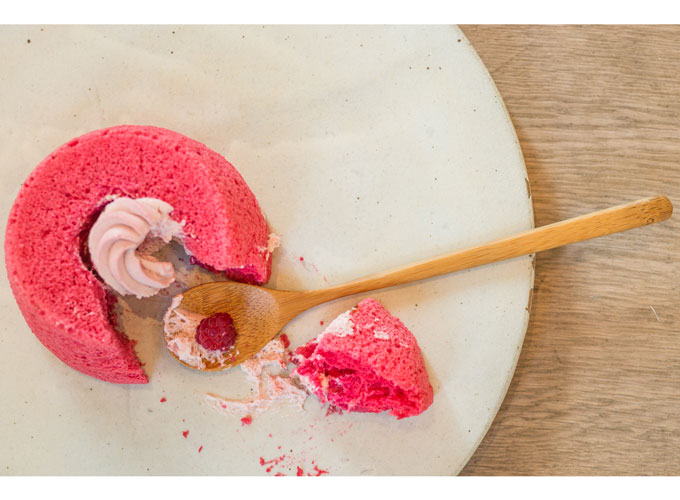 Its sponge aspect is a little surprising at first but the texture is so light that the mouthfuls just continue until they reach a chantilly cream filling that makes you believe in God ! In terms of flavors, one find the typical yuzu or matcha flawors (6 €) but also vanilla, chocolate or raspberry (5 €), wiser for the first time!
The must: come nibble on a pastry with tea or Japanese whisky after 10pm or take it to go in a pretty box, origami style.
18 € for an average size 28 € for a large
Tuesday to Thursday 10:30am – 11pm, Friday and Saturday 10:30am - 02:00am, Sunday 10:00am – 6pm