Once upon a time, two buddies as talented as they are into partying, dark and handsome Nicolas (inventor of club des 5, fils à maman etc) and a blond Apollo, Fabrice,  straight from the Alcazar.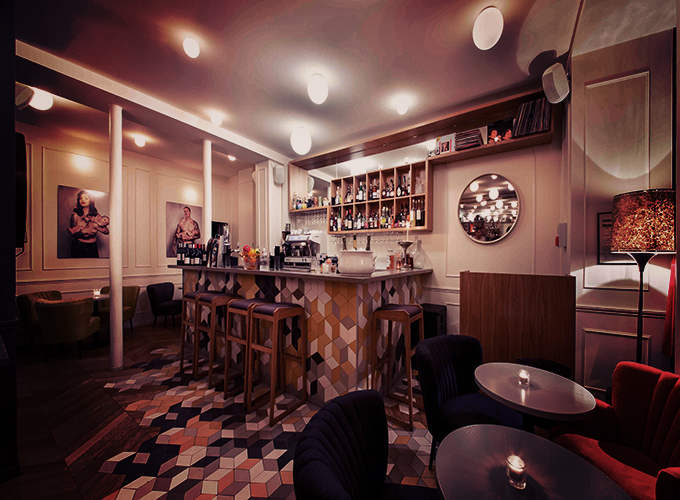 One fine day, these two pals had the brilliant idea of starting up a real glam party bar in the trendy 9th with a dining room for buddies and where happiness would be the name of the game, along with top quality products and a low key ambiance. Thus was born Maison F, as in « fries » since its THE house specialty.
So each evening at happy hour, just show up at the counter to sip a small potion and bite into some very very chic fries prepared with love (5€) : Parisian fries, large ones, small match size ones, polenta fries, all to be dipped in absolutely fabulous house sauces. Our favorite? Risotto fries, an orgasm at the tip of your fingers.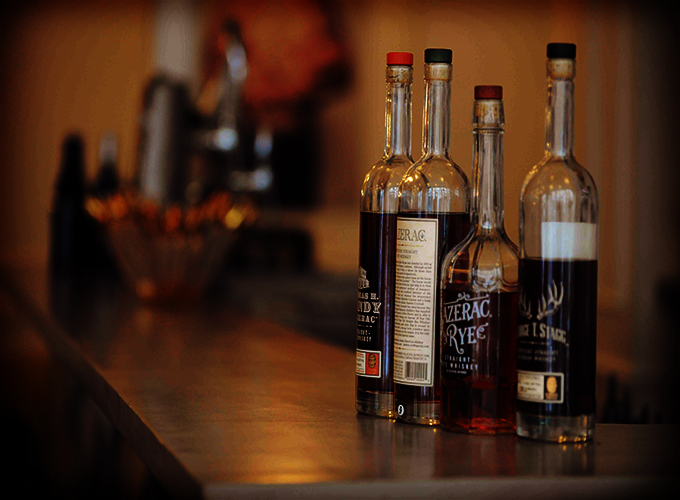 But fries are also and mostly a terrific alibi to order another amazing cocktail, prepared by Charlie, a handsome Australian who bred sheep before becoming a talented mixologist established in Paris. The musts?  The Dark and Stormy and of course the Spritz we always love. (12€ per cocktail)
The utmost? « La belle vie » evenings every Wednesday for certified happiness therapy with Tiago, the ultra talented resident of Rosa Bonheur at the turn-tables and Dita, an extravagant creature, figurehead of the Queen as hostess with the mostess.
Cocktails bar open from Tuesday to Saturday starting at 7pm
Restaurant open Monday to Saturday. Closed Monday night and Saturday lunch.