If you are the kind of person on the lookout for special treatments such as « chocolate instead of lemon, vanilla rather than caramel », this new pastry is made for you.
At Mon Eclair your whims will be granted. Even better, everything has been conceived to be changed.
Explanations, each éclair is put together on the spot using a gluten-free pastry puff (rice and corn flour), inside garnishing and a creamy topping. If the combos offered don't appeal to you, it's possible to change. And here you will not be frowned upon when you ask…we promise.
Example: replace the meringue of the lemon éclair tart with granola or the caramelized almonds of the chocolate-praline éclair with coconut chips.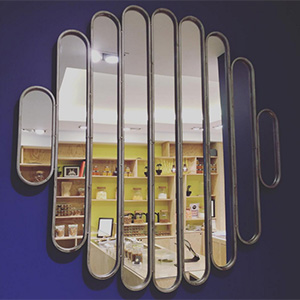 Open Monday to Friday from noon to 8pm, Saturday from 11am to 8pm, Sunday from 10am to 1pm. 4,80€ per éclair.
Also discover the 5 dishes you need to taste at least once in your life.