Back from a 5-year parenthesis in Los Angeles, Juliet Lancelot (ex model who also trained at Ferrandi) and Laurent Daumail (aka DJ Cam)are inaugurating their darling organic and healthy coffee-shop right near the Bon Marché.
The decor? As peaceful as a hatha yoga course: comfy banquette, the wicker armchair of Emmanuelle, bucolic bouquets of flowers.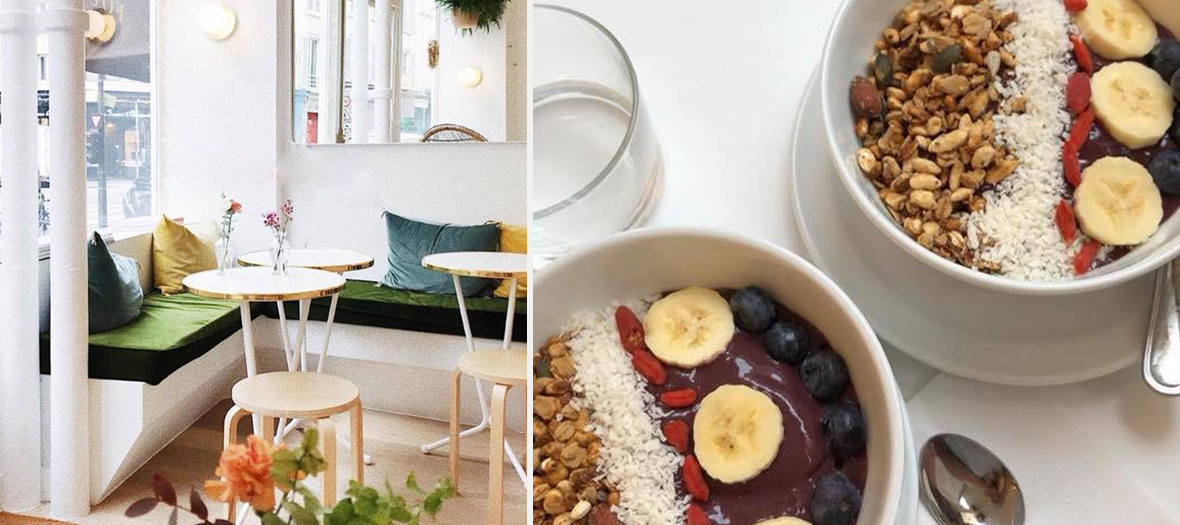 Avocado toast, buddha bowl, no gluten focaccia supplied by Chambelland, açaï bowl, granola… all the trendy healthy gourmet please are available here. A delight for twigs and instagirls who come for the #goldenlatte (almond milk, curcuma) and #bananabread.
Tip top, the stylish playlist created by Juliet, also author/composer of musical ambiances for prestigious venues (Cartier, Sephora…).
Restez connectés, Fougère lancera bientôt son brunch et une terrasse est prévue pour bientôt.
Open Tuesday to Saturday.
Also discover Assa Café, the japanese coffee-shop we dreamt of in the 6th.
©bacididama_gf