Password: Gymlib. In just two clicks, this super clever site gives you access to 500 sports ops all over France, with no subscription nor membership fees.
Start by entering an address so the platform can pinpoint nearby sports venues. Each time, the installations (fitness room, Power Plate, sauna), the types of courses (Pilates, biking, dance, zumba…) and the hours are mentioned.
According to your whims, your motivation and your budget, opt for the pass allowing you 1 entrance / 5 entrances / unlimited during 1 or 3 months and gain access to the gym of your choice. Prices are clearly displayed, no bad surprises possible.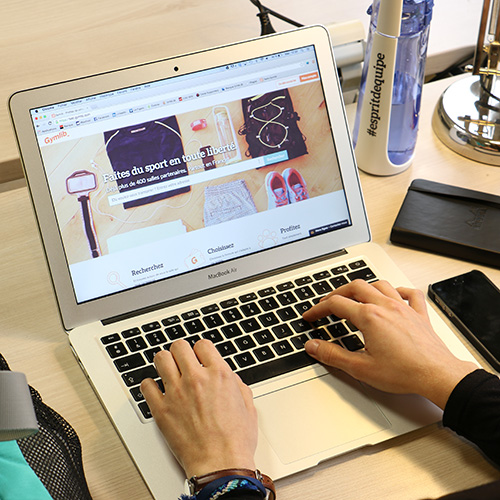 Ideal to follow a course in one place or test a new discipline elsewhere.
The plus: preferential rates (up to -50%).
In short, it's where you want, when you want, and even with whom you want!
Sports without spending a dime? Discover 5 great exercises for a dream body at the office and the tips of a ballet dancer to be fit with a divine silhouette.