The Monge is now part of the Parisian circuit for burger-addicts with the arrival of Hamler's Burgery at the end of 2013. This new upgraded fast-offers the « real hamburger » (6,50 €), simple but efficient, to which are added five voluntarily classical recipes including a veggie option.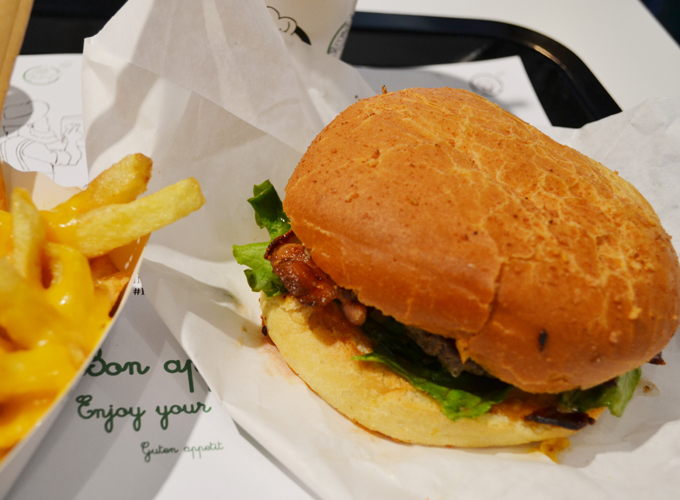 A no-nonsense offer, made with carefully selected products, starting with Irish hamburger meat grinded every day right there, softy airy buns made with corn flour that gives a slightly crunchy feeling and delightfully melting British farmer cheddar.
The result is a wild cheeseburger with salad, tomato and pickles, a pastrami offshoot, a chicken burger and a bacon-cheeseburger (our favorite) with a crispy slice of Alpine bacon and house sauce with sweet peppers perfectly seasoned
And what comes with this fab snacking? Classic French fries, or better even, covered with cheddar, and a tasty Mr Freeze lemonade to quench your thirst. In terms of sweets, the famous cheesecakes by Rachel (5 €), brownies (3,50 €) and house cookies (3 €) play the starlets in the window.
We also like: the corn dog, a hot-dog on a stick like a salty lollypop (6,50 €).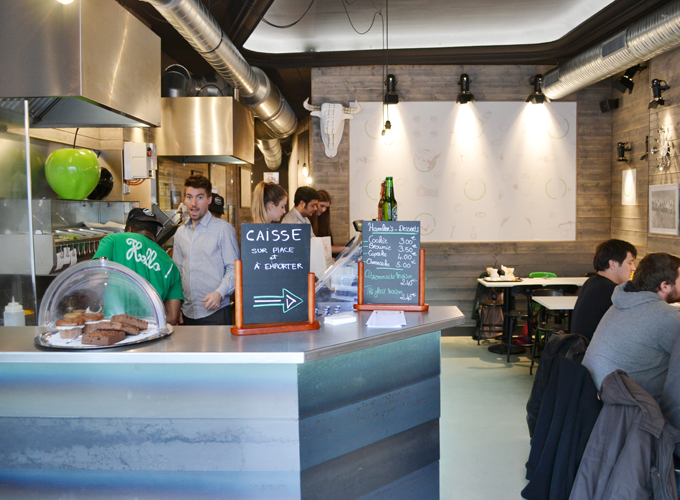 Tops: the decor, a mix between a chalet with wooden walls and some factory touches, with attentive service, rare for a fast-food.
The must: the beeper which comes with each order and vibrates when the order is ready.
Monday to Saturday from 11am to 10:30pm and on Sunday from 11am to 5pm