Höja is the local ray of sun. At the same time healthy cantina, juice bar and coffee-shop, a smiling welcome, that brings comfort at any time of the day.
On the menu: 90% gluten free nibbles. Ceviche (10,50€), detox salad (quinoa, veggies, carrot, cucumber, squash seeds, sesame, 8,50€), salty tarts, pesto pasta (8,50€)...
And especially, amazing cakes (starting at 4,20€): cakes (lemon, poppy; chocolate; banana, chocolate; pistachio), tarts, cheesecake. Add fresh fruit juices (starting at 4,90€) and Coutume coffee—pure bliss.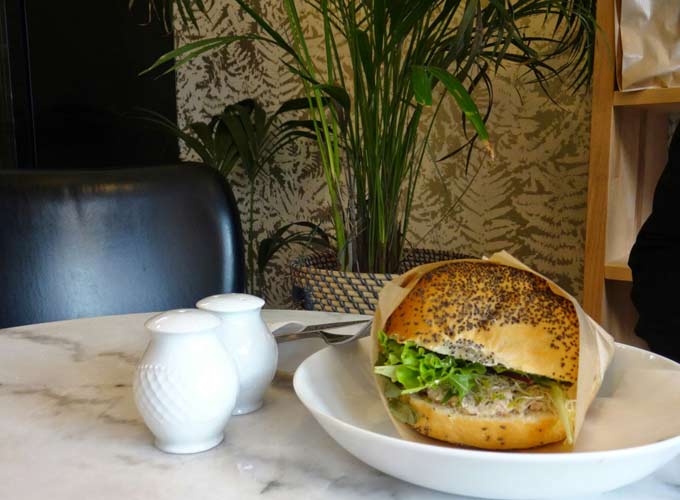 At the origin of this deliciously comfy place, two architect sisters who created the decor for several bars and Parisian cafés (Le Prado, Le Bus Palladium…) and then decided to create their very own cocoon.
Result? A fab design that mixes minimalist and Scandinavian furniture, jungle print wallpapers and vitamin colors in homage to their Peruvian roots.
We adore: plopping down on the upstairs couch and enjoying the view overlooking the Musée Picasso.