It's the new mania. Because if everyone knows the ubiquitous trio maki-sushi-sashimi, we are less aware that croquettes are one of the divine Japanese specialties. Imagine a « hamburger and mashed potatoes» version in a breaded ball to be dipped in a slightly sweet sauce. Regressive ecstasy.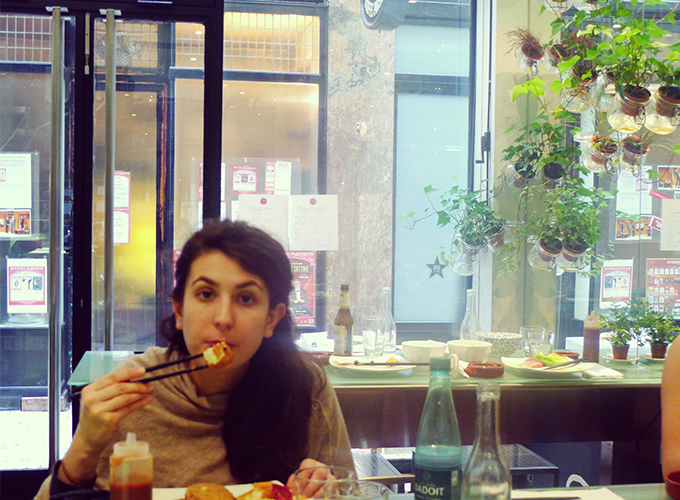 Rush to taste this delight that reminds one of sweet childhood tastes, at the heart of a charming cantina that only serves croquette version … And even better, this very bucolic-chic spot is nestled in one of the prettiest Parisian passages, Choiseul.
We adore… The 16€ croquette menu with soup + veggies + cucumber sandwich + a choice of 2 croquettes + salad. To be noted: no dessert: so rush to go sip a bubble-tea at nearby or a Japanese pastry at Aki.