Everyone loves the countryside. Except that unless you squat on a regular basis the one of your buddies, everyone does not have the luxury of owning a house near Paris to disconnect far from pollution, stress and responsibilities... Now is the moment to go for an alternative.
Head for Chantilly, 20 minutes by train from Gare du Nord. Ten more minutes by taxi (count €20), the Hyatt group has just inaugurated a venue conceived like a chic country house in the middle of the domanial forest, for just €150 per night. A quick owner's tour.
Time for a stroll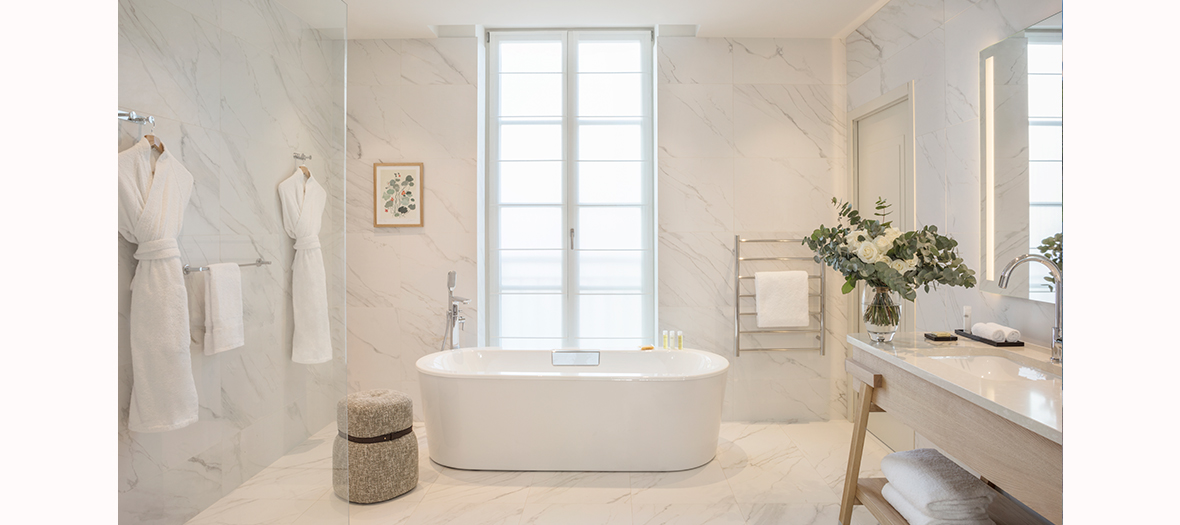 Built around the former laundry room of the Duc d'Aumale's mythical château, the domain comprises several building with more than 200 pet friendly rooms—a streamlined decor in tones of beige, grey and white. Not really the spirit of heavy blankets, fluffy carpet and fireplace, but in fact the room is just a pretext to settle and go discover the countryside.
After a nice nap slip into a pair of puss 'n boots and go off to explore. A nudge to the horses of the hotel, available for promenades, a detour through the pretty little l village and then you dive into the forest. The tip? Pick up chestnuts and acorns on the ground, so you treat your new neighbours: the "wild" boars, who come as friends to enjoy the generosity of strollers. Through the fence, you can feed them their favourite treats and create a story buzz on Insta. Now that's country for you, no?
Then of course, you must walk over to the Château, visit the Musée du Cheval or Dentelle and run up the kilometer counter on foot or bicycle.
Hearty eats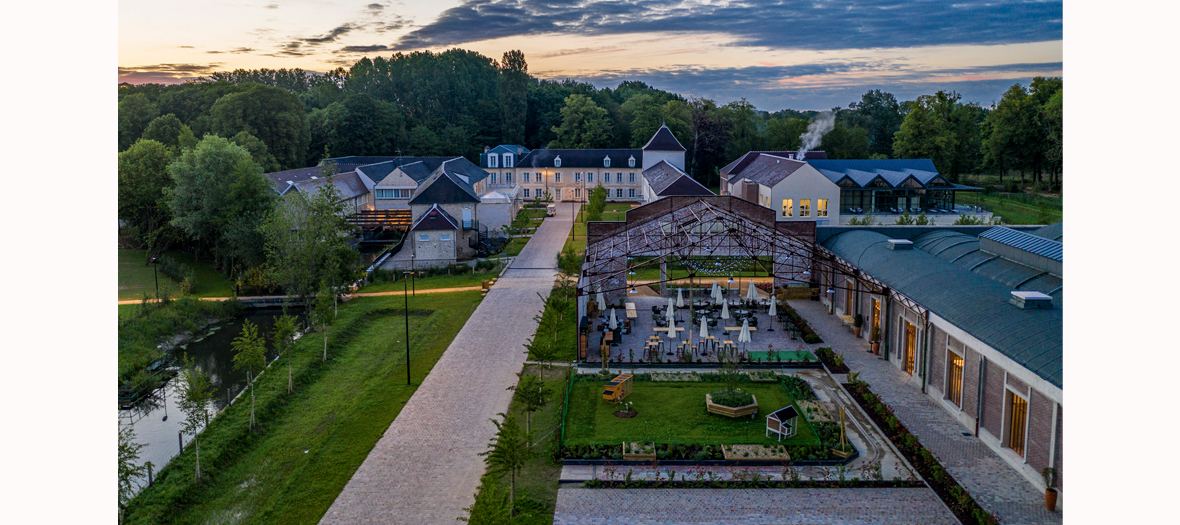 The great outdoors makes one hungry. Well the good news is that the hôtel offers in a nearby building two restaurants orchestrated by Christophe Scheller, expert in palace amenities (Hyatt Paris-Vendôme, ex-Mandarin Oriental and Royal Monceau). The Craft first, where you have breakfast and the huge brunch featuring local products.
But mostly Nord, for a wildly romantic restaurant in an opera: girolle, needles, goat (€19), crab, cucumber, daikon (€21), beef, flamed leek and et bone marrow (€27), catch of the day, veggies, strong broths (€29), to be washed down with a good bottle of Menetou-Salon (€35). And for dessert, a perfect mille-feuille, cream praline, chantilly (€8 ) and a speculoos pear (€8).
The heart asset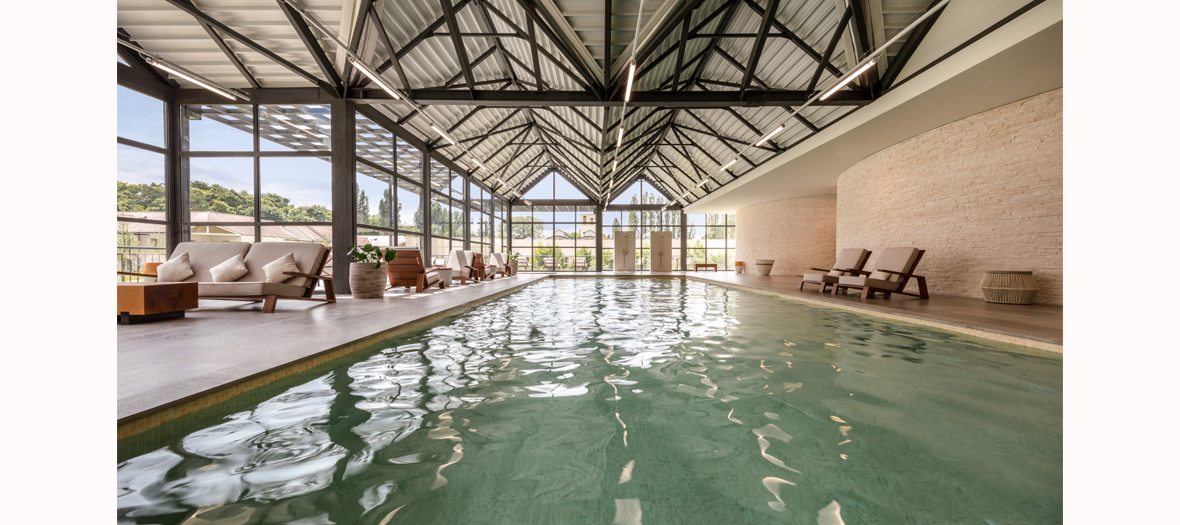 When you wake up, impossible not to make  looong detour by the refined Cottage Spa & Wellness and its fab pool in the middle of trees, under a big skylight. You can also enjoy the hammam or the sauna before drying on large comfy deck.
Ultimate joy, pamper yourself with a Préambule treatment provided by leg or back modeling modelage and a toning facial (€95 ). You are now ready to go back to Paris totally rested!
Starting at €150 per night. Reservations on www.hyatt.com.
Also discover 3 good reasons to go visit Versailles and a how to spend a great weekend in Le Touquet, i.