It's summer. I scream, you scream, we all scream for ice cream. But really we want only the best one. The most light. The newest. The wildest. To be tasted on terraces, in tea salons or on the Seine embankments. In short: a quick and chic refreshment.
The most "caramel"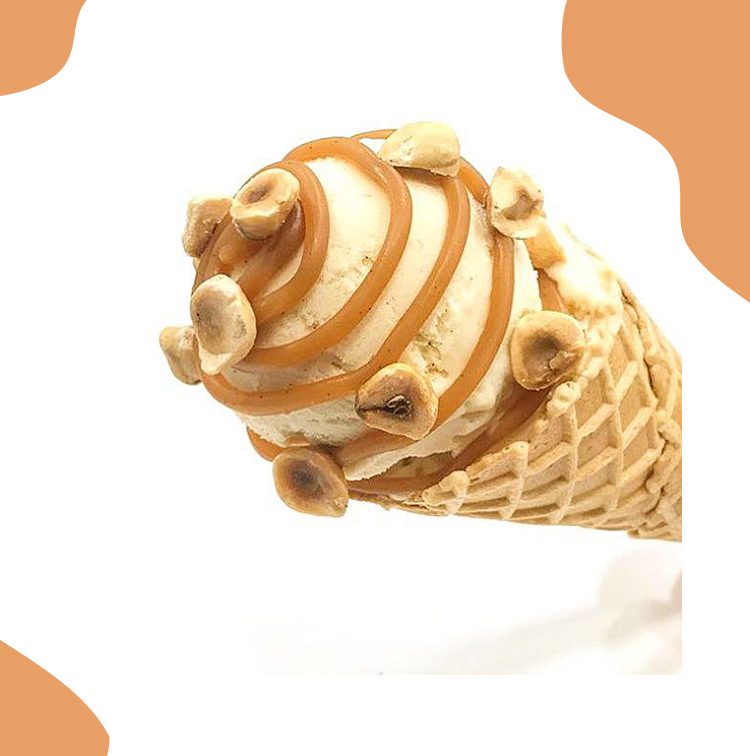 We were already quite wild about the gourmet and tasty pastries of Maison Karamel Paris, this summer we will melt for his frozen creations! Nicolas Haelewyn sublimes the traditional iced cone with its best caramel— addiction ensured!
All the info on www.karamelparis.com or at Karamel Paris, 67 Rue Saint-Dominique, 75007 Paris
More information on Karamel in our article
The most "deluxe ice cream stick "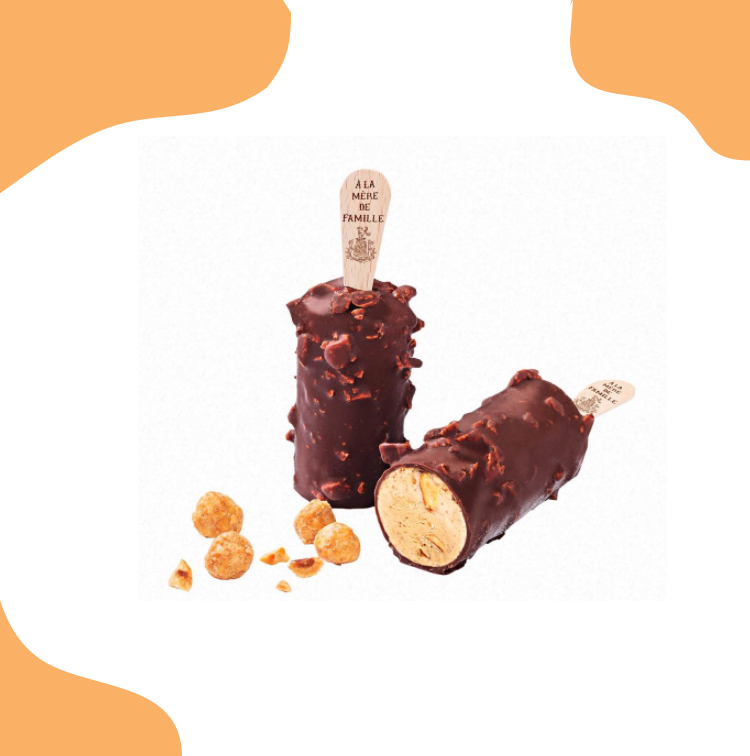 The oldest chocolatier in Paris renown for his addictive treats and home-made sweets, is breaking the ice with his chocolate ice cream sticks. A small must-try luxury!
Esquimau at 5 €
All the info on www.lameredefamille.com or in one of the boutiques.
The most "foodporn"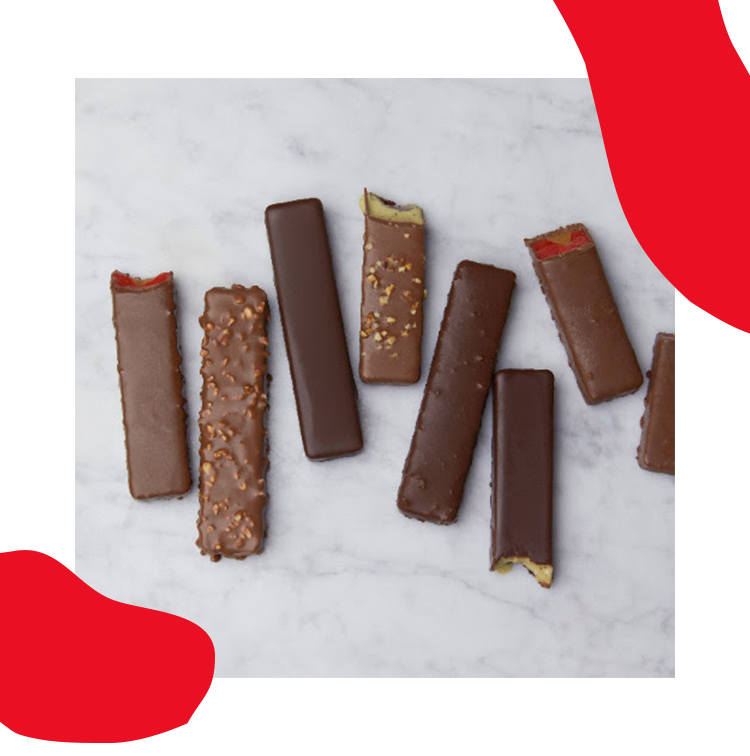 When Meilleur Ouvrier de France David Wesmaël tackles the legendary frozen Twix and Mars of our youth, the result is incredible. Example? Vanilla ice cream from the Comoros islands, lemon delight form Menton, caramel with a touch of salt, almond praline, covered in milk chocolate pimped with grilled almonds. To really have frosty fun, head for his first Parisian boutique in the Marais.
All the info on www.laglacerie.fr or at 13 rue du Temple in Paris (75004) – BHV Marais.
The most "mocktail"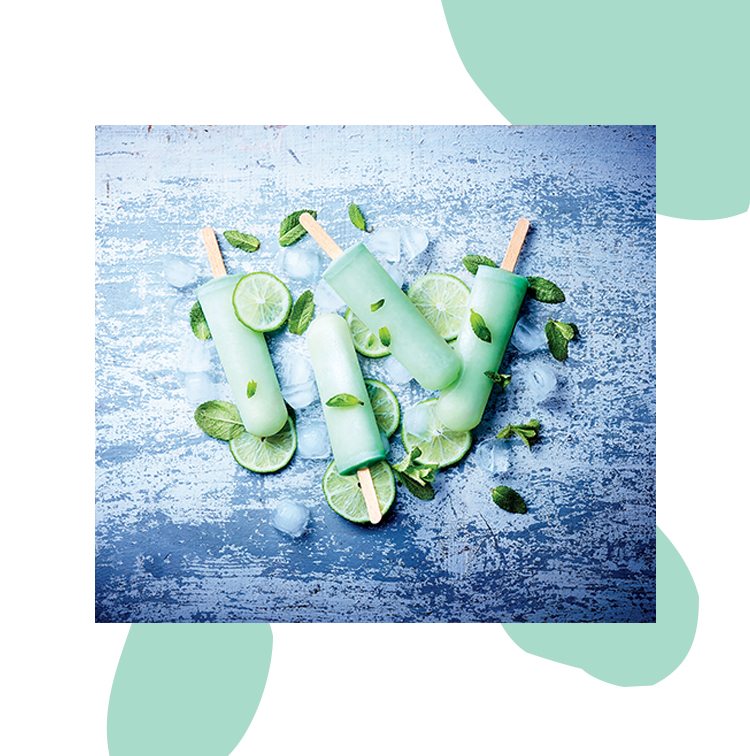 The mocktail ice cream for summer (this no-alcohol cocktail) is signed Thiriet with a fab Mojito-flavoured ice cream—available by delivery. A shot of freshness to be enjoyed without moderation !
Set of 6 Royal Mojito ice cream flavours €3.60
All the info on www.thiriet.com
The "most cult product"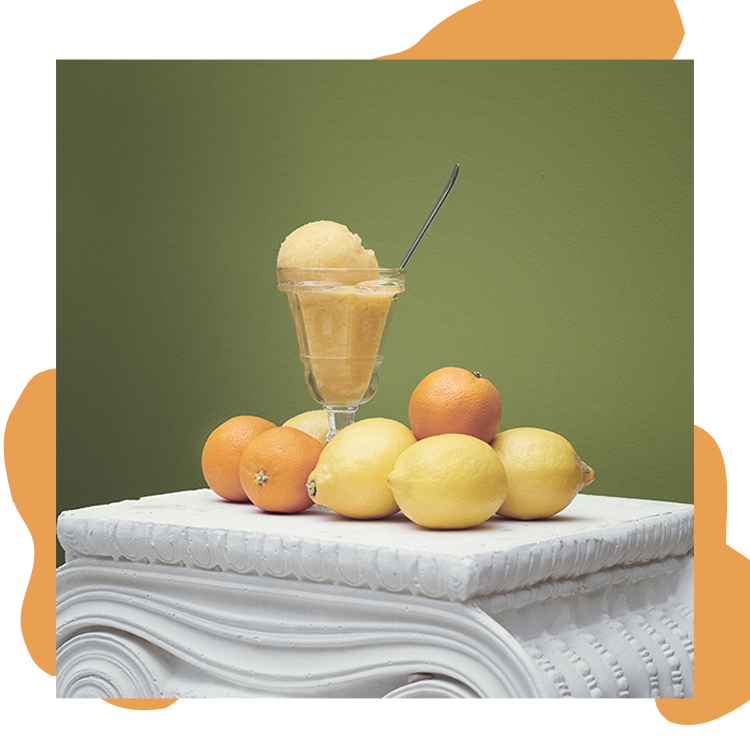 Always very concerned with traditions, the Grand Café Tortoni sets forth ice cream-making know-how with the very best products. Ice creams (vanilla, coconut, chocolate) and sherbets (apple-pear, orange-lemon) are served either in a cone or in glass cups presented on silver platters.
Grand Café Tortoni, 45 Rue de Saintonge, 75003 Paris
More information on Grand Café Tortoni in our article
The most "purist"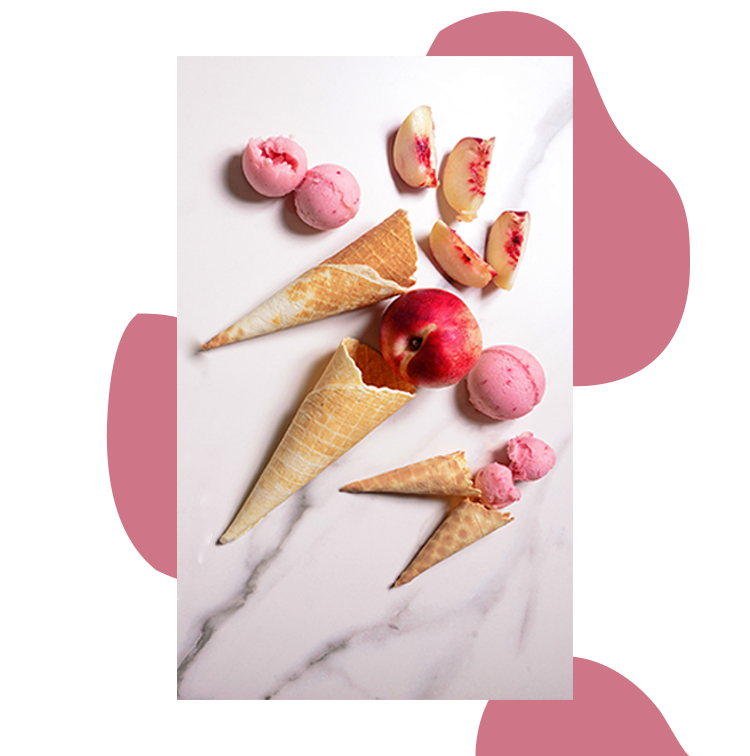 It's the true story of an Italian marquis who really liked ice cream; he opened his own gelateria with his femme Veronika in Paris. Happy end, you can come stock up on pots and cones garnished with pistaccio, chocolate sherbet, melon, vine peach, and even gorgonzola. Yummy.
Il Gelato del Marchese, 3 rue des Quatre Vents, 75006 Paris
More information on Il Gelato del Marchese in our article
The most "vegan"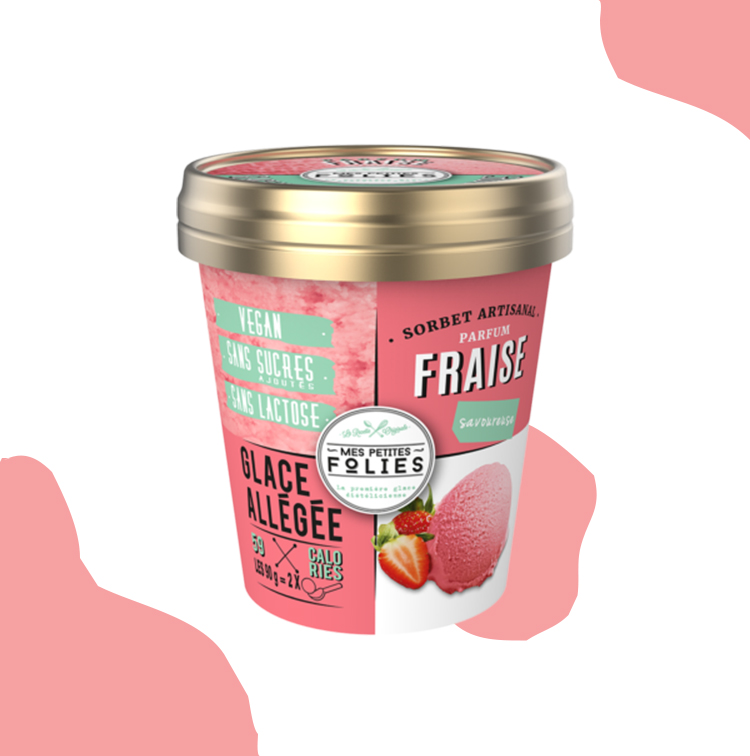 With Mes Petites Folies, we plead not guilty. Vegan, no sugar added, no gluten and no lactose­­—this young brand offers dietetically correct ice cream that are very tasty. Our favourite? Strawberry sherbet, like a garden harvest frosted by the Fairy Queen.
All the info on the points of sale on www.mespetitesfolies.com
Delivery of 8 ice cream pots €63.60
The most "poptail"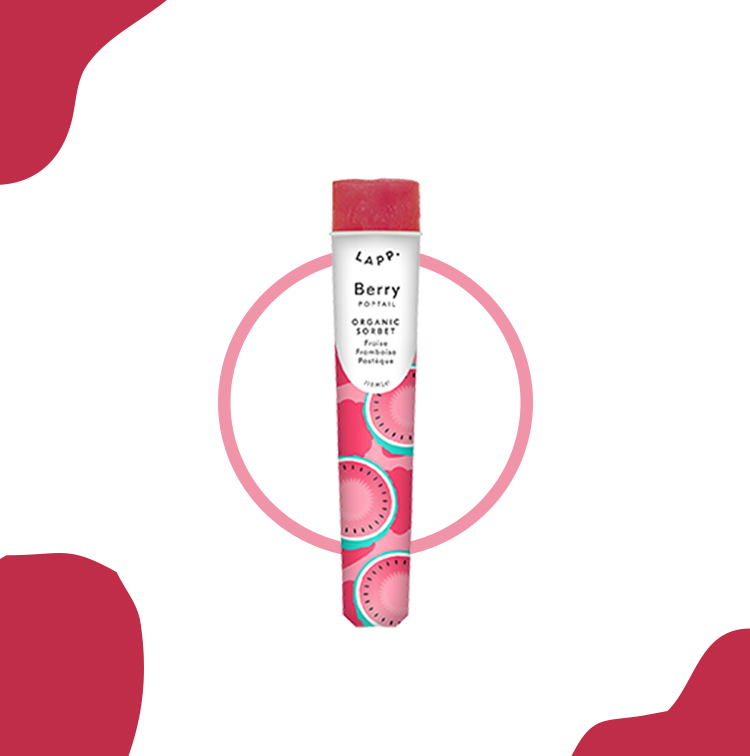 After sherbets with alcohol, Lapp is showcasing its frosty cocktails in a soft version. Frosty mocktails, always shaped as lollypop ice creams known as "poptails", made with organic sherbets. The brand ups the ante with the berry flavour, an incredible mix of strawberry, raspberry and watermelon.
All the info on Lapp points of sale and poptails on www.poptailsbylapp.com
The most "Meilleur Ouvrier de France"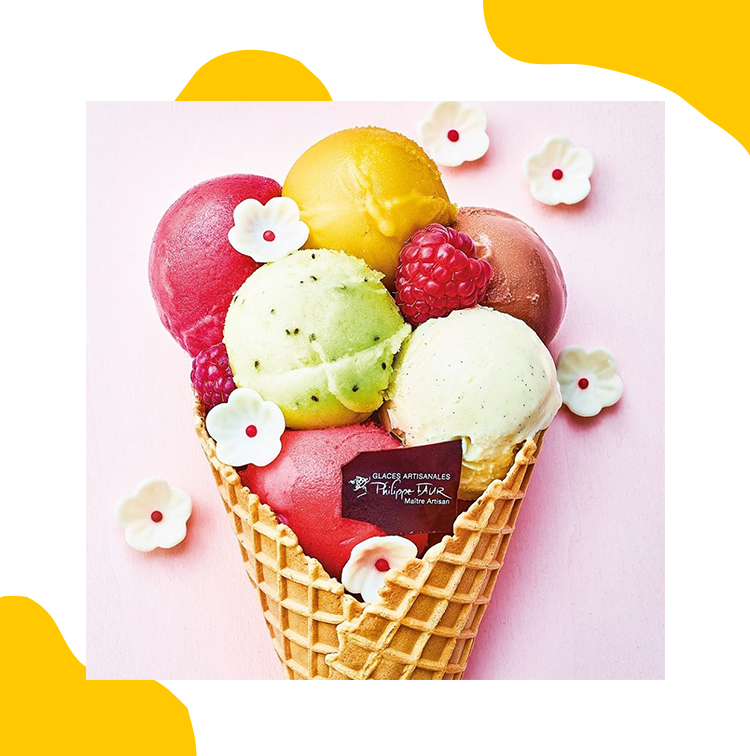 Maison Philippe Faur is celebrating its 20th anniversary. An occasion to (re)discover the most amazing creations of the ice cream king—from the most classic (vanilla, coffee, back chocolate) to the most extravagant (truffle, foie gras, avocado), including incredible sherbets (passion, orange sanguine, mango).
Sherbets and ice creams starting at €2.90
Available on E-shop www.philippefaur.com or at the Lazare, Café de la Paix, Molitor and Cantine du Troquet
The most "foodie"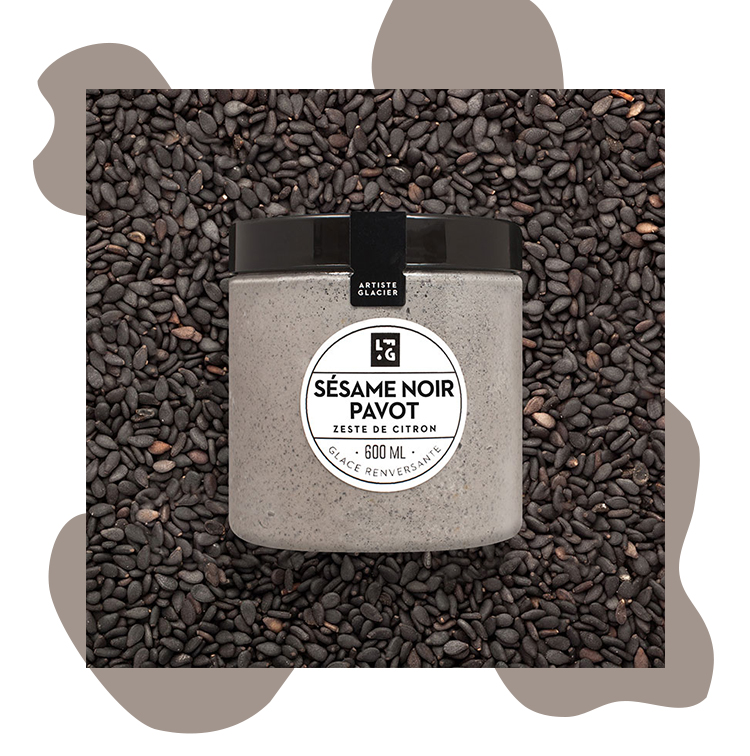 Pastry-chef Jérémie Runel still manages to surprise us. For example, his poppy black sesame ice cream, twisted with lemon zest, undeniably flirts with umami, the fifty flavours Japanese fantasized about.
Available on the E-shop or at La Fabrique Givrée, 26 Rue Soufflot, 75005 Paris
Also discover the ten best outdoor party events in Paris.