You always dreamt of having several perfect dresses … in one? Marion Kenezi has made your wish come true!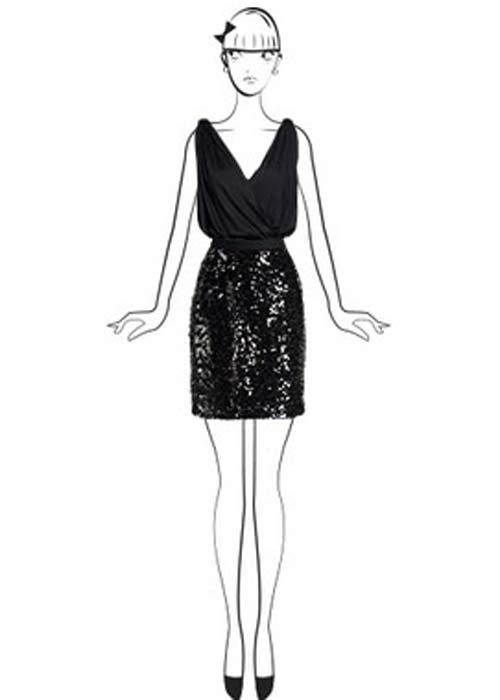 This young entrepreneur created just one year ago her first on line boutique of customizable 100 % made in France dresses.
Here is the story: choose a long sleeve top + preppy and pleated working girl look. Keep the top, and switch the casual skirt for a shorter and glitter version. You are ready for a party-girl allure to go paint the town red with the girls or for a trendy cocktail!
The secret? An invisible zipper that allows you to hook up the top to the bottom, for all occasions … very clever!
This concept is inspired by dresses going back to the 18th century, comprising several pieces (corset, petticoat, coat,..) that were tied together each morning. The "belles" of the era reinvented their fashion toilettes every day!
Tip top: the possibility of visualizing your creation on an illustrated « paper doll » as though you were able to dress a Parisienne « live».
And for those who prefer to « see the real stuff»…  Head for the showroom at the heart of the Latin Quarter to create their own dress, including wedding dresses, that come in a long version for the official ceremony and in a shorter version to go dancing.
To make a rendezvous at the showroom for a personalized fitting
Starting at 100 € for a top or a skirt.