Here is  a boudoir pastry shop with tangy coulors,imagined by India Mahdavi,  the up and coming designer. Marble, wood and pastel hues, we enter a Marie-Antoinette universe à la Coppola.…not to mention the amazing delights in the window!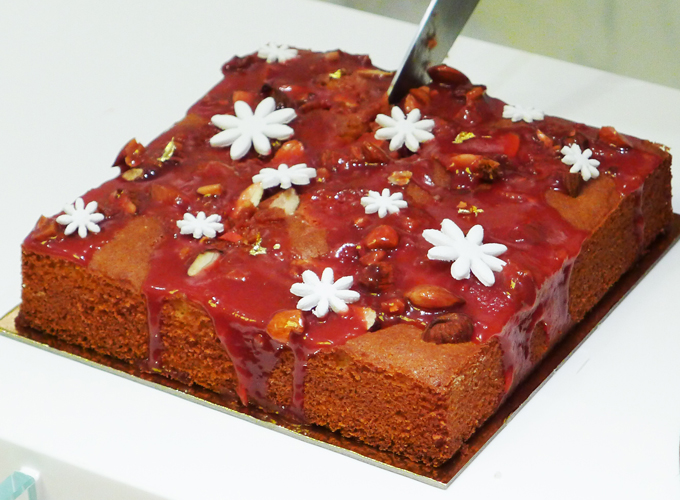 Next to the viennoiseries, a divine kouignamann (2 €) and a brioche like a  streussel filled with praline (1 €), all under glass bells..
Our darling ? The toulousaine, a delicate black current/violet cake dedicated to his sweet wife, Elodie a native of the pink city of Toulouse. What else? The Sachertochte passion (pastry of Sissi), the tropézienne tart(3,50 €) and the baba  (3,80 €), the signature star dessert.
For real Parisiennes : back to basics with the Saint-Dominique, a sugar tart with cream twisted with salty butter.
Our passion ? Poetic chocolate balls that burst on the table. Inside?  Pralines for nibbles with the gang or the family as a real treat. Such is the new gourmet attitude and new-age luxury!
We adore : a puff like a Russian doll and the grilled coffee éclair (3 €).
Yummy  : very couture baguette sandwiches at lunchtime
Open Monday to Saturday from 9am to 7pm
Sunday 8h30 am to 2pm
Closed Tuesday