It's the most foodie-democratic event of the season. Guy Savoy, one of the leading chefs in the world, has just set up his 3 star restaurant inside the Hôtel de la Monnaie, in the 6th! Just a few meters from there, the famous chef has also opened "Gouts de brioches", a small pastry shop dedicated to irresistible flaky brioches, his über specialty !
Explanations: the signature dish of Guy Savoy is his cult artichoke soup with truffles and a fabulous mushroom brioche, generally reserved for the clients of gastronomic restaurants. A small luxury we fully intend to take advantage of!
Yummy: also taste his incredible brioches with parmesan (5€), a praline rose version or amazing candied fruit, apricot pistachio. Memorable!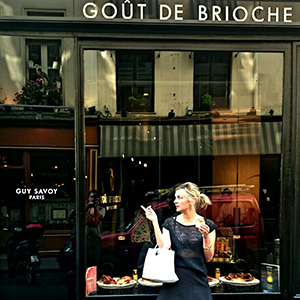 Open Wednesday to Sunday from 8am to 7pm