Heads up: trendy buzz! The DO IT TEAM has selected for you a preview of just the kind of place you like. The gang from Perchoir (the most hype roof top in Paris) is launching its water barge right under the offices of Canal Plus… Needless to say that all the Vips and bobos will be making a beeline for the place after work.
This really terrific outdoor space was conceived as a real invitation to travel with a real plane gateway as dock to gain access to this fun barge.
For the rest, a wildly chic atmosphere as though you were already on holiday: pretty tents, exotic furniture straight from Bali, lit up by the arty collective « Light is more » pros and very fresh plates at lunch time: burrata, skewers, ceviche, fruit salad…
We adore: the barbecue-fiesta formula at 40€ in the evening with good background sound and on the menu: veal shank, beef, grilled fish and all sorts of skewers with salads and desserts such panna-cota, cocktails bar and chilled bottles of rose to complete the « beach party» atmosphere.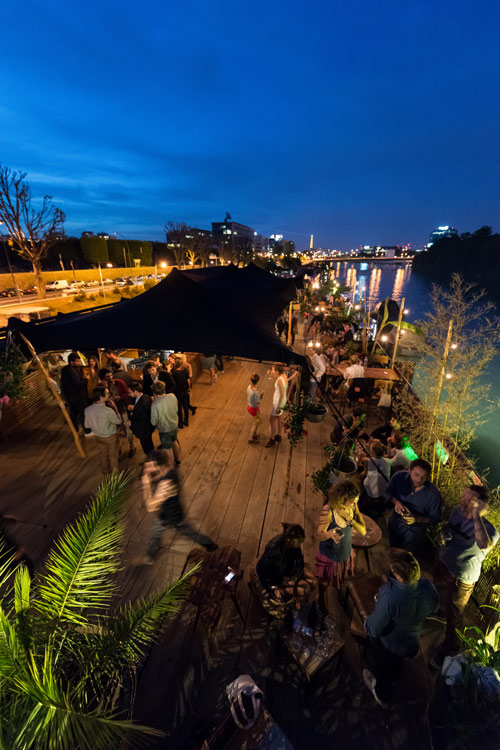 Also discover au__top, the new rooftop that is going to topple Perchoir.