The best and the most simple of the truffle. When a leading star chef shares with us his darling recipe to enhance the black, the result is pure ecstasy.
Super easy.
Recipe:
Step 1
Cut the truffles in thick slivers.
Generously spread the salty butter on the bread slices.  Place the truffles (30 g per person cut into 2 to 3 mm slivers) and close the sandwich.
Step 2
Store the sandwich in plastic film and place it in the icebox for at least two days.
Step 3
Toast both sides of the sandwich from the top (in order for the brad to be grilled). Serve warm with a small arugual salad seasoned with vinaigrette of truffle.
Lot18, the private sale site for wine advise you :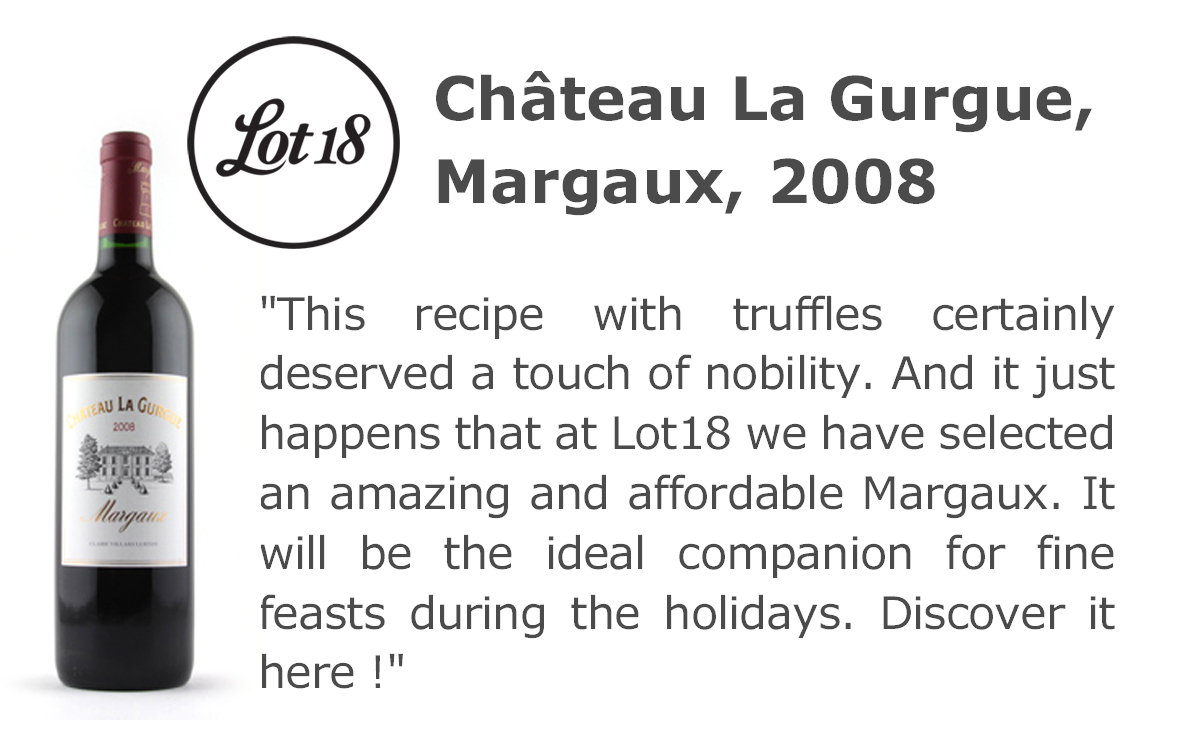 "L'abus d'alcool est dangereux pour la santé. A consommer avec modération."
Also discover the small chou with truffe oil and the australian shirt steak burger.