Fell like taking off as twosome? Head for the Ile de Ré for a love-therapy in this hotel nestled right next to the port de Saint-Martin harbor and equipped with an amazing spa.
A little history: Louis XVI purchased the building for his darling Marie-Antoinette. Here walls have lots of things to say.
The place is still decorated in a deliciously charming and romantic style. An ideal occasion to snuggle lovingly in your apartments with a four-poster bed, super soft sheets, sculpted wooden armoires and desk or in one of the salons by the fireplace.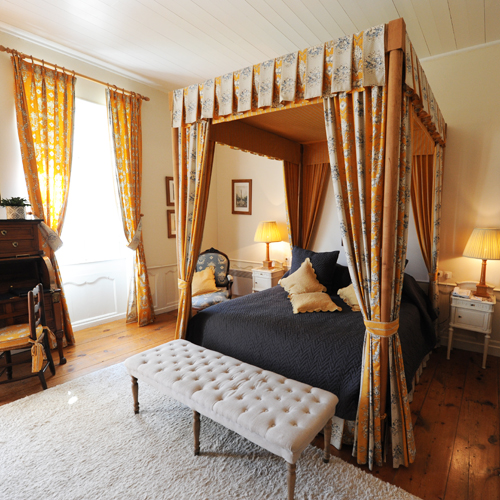 Very cool: the bar to enjoy cocktails concocted by demand after having been pampered at the spa (it can be privatized for 2 persons) with sauna, jacuzzi, endless lap swimming pool.
In the morning, make a bee line for the XXL buffet served in the retro dining room (viennoiseries, home-made jams, eggs, charcuterie, freshly squeezed juices…).
We love: strolling in the gardens and why not a little outing on the water!
Discover all the 100 other destinations on chateauxhotels.com