Is there a life after colette? A highly existential question when you know the supreme authority that the concept-store benefitted from in the fashion sphere. Sébastien Chapelle and Marvin Dein, respectively ex-director of the high tech and watch department and the ex in charge of sneakers at 213 rue Saint-Honoré, are quite affirmative.
Along with a few other old hands, they opened nous last January on rue Cambon, next to their former HQ. People in the know, influencers and nostalgics are already checking it out to spot the latest novelties that will create the buzz of tomorrow. Same window-displays, same scenography, same goodies at the cashier's, same faces…
On a smaller scale, they have recreated the eminently cool atmosphere cool of colette in a resolutely more décor masculine decor around a more culture street selection: Krink, Woodensneakers, Billionaire Boys Club, Rokit, for clothes. Watchcraft, G Shok, Tag Heuer watches in limited editions for collectors. More mainstream, Thierry Lasry glasses, Fujifilm cameras and message t-shirts  message signed Patine (La Boum, Love Is Big), the up and coming small Parisian label.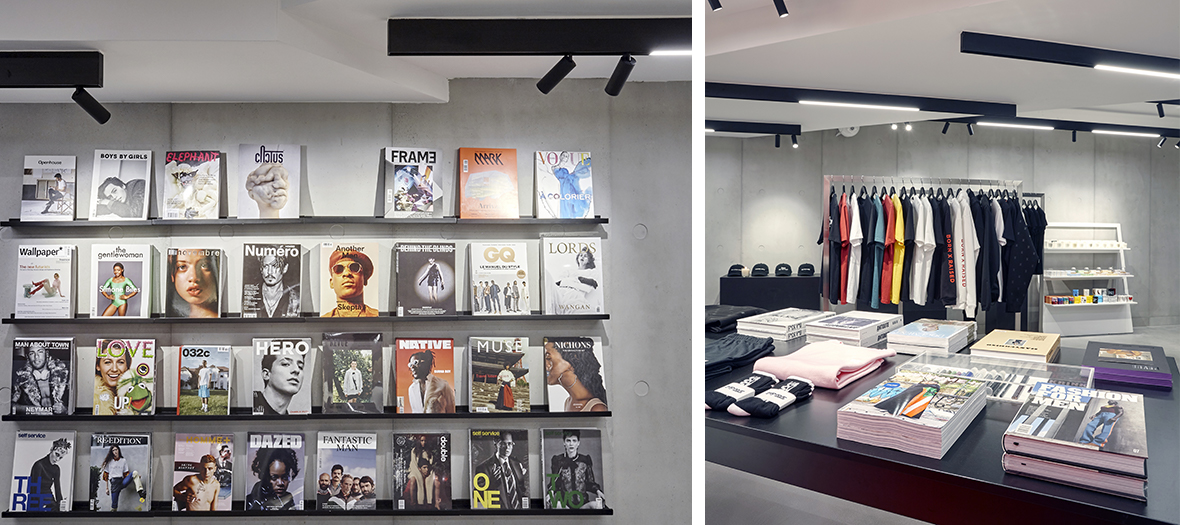 And to pimp your coffee table, a terrific selection of glossies, fanzines and specialized magazines (Wallpaper, Numero, Kinfolk, Dazed, Hero).
Open from 11am to 7pm. Closed on Sunday.
Also discover the fashion HG of those hooked to the 90s.