Parisians on the lookout for outdoor happy hours and party times, will not be disappointed: here is the coolest "East Side" hot spot for this Summer. Installed on the huge esplanade of the Palais de la Porte Dorée, the ephemeral Palazzo terrace is back this year in a super chill ambiance with stands of street food, good sound, yoga classes, culinary workshops, brunches and zippy cocktails...
In short, this new HQ orchestrated by the Baronne de Paname (the Paris Follies costume parties, that's her) happens to be absolutely fantastic to come chill or to cling glasses at sunset. The dolce vita!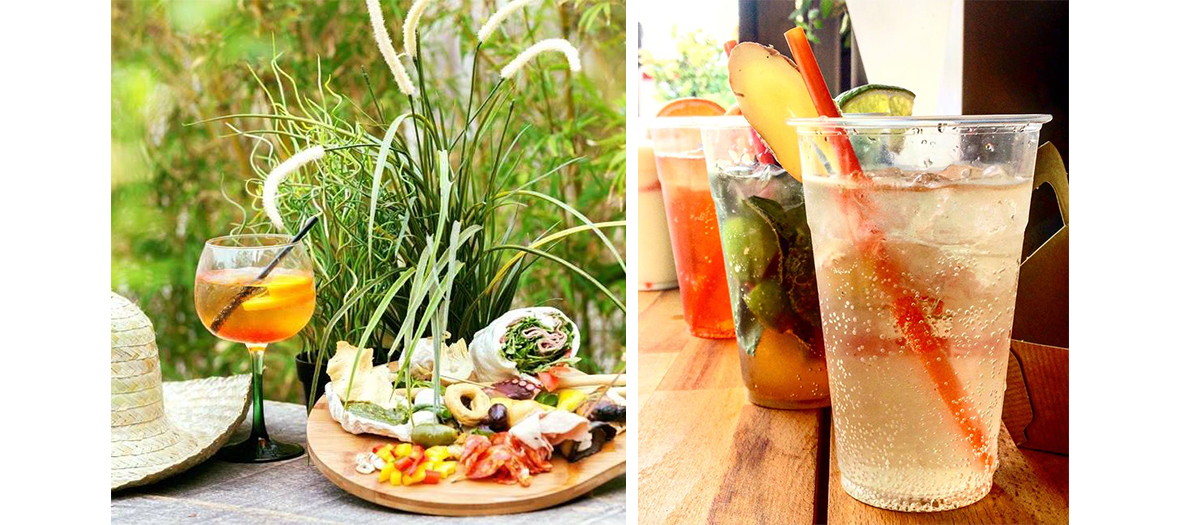 Here everything is organized so that you stay as long as possible. You can dance and chat for hours while sipping a house ice tea (€4 ), a Spritz or a mojito (€8 ), a bottle of Prosecco (€25), white or rosé (€22 ). For nibbles, a healthy buddha bowl (€10), delicious tacos (pork caramel, shredded chicken, crispy fish, veggie, €10 ).
We also like: the Sunday tacos brunch for €17 and the Wednesday night yoga classes (15 €) by the amazing hatha teacher, Emilie Rolland.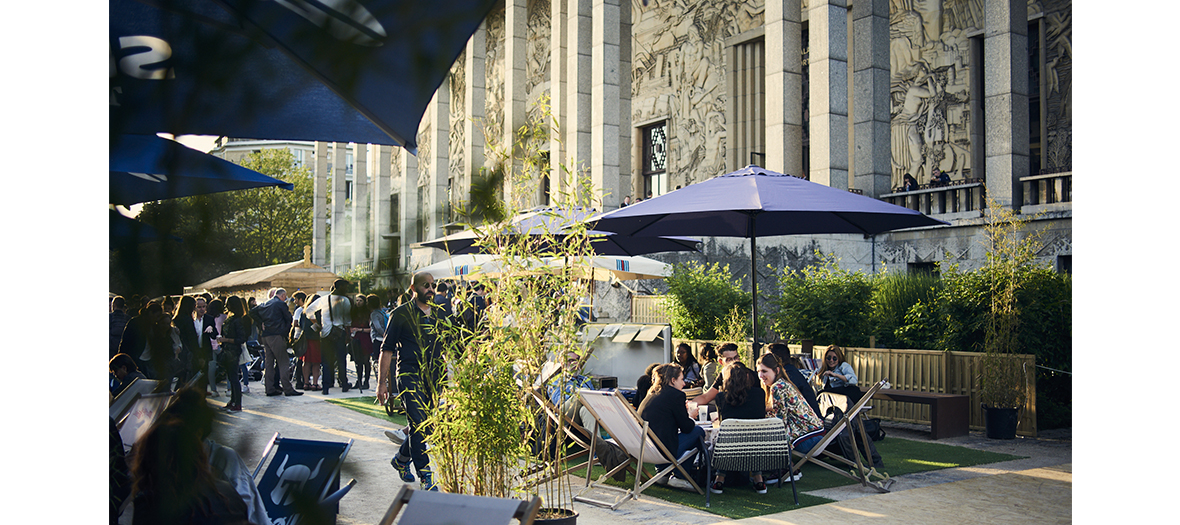 Until the 7th of October. Wednesday to Friday from 14pm-00h ; Saturday and Sunday noon-00h. Free entrance. The Palais late night on Wednesdays until 9pm
Also discover a hidden waterfront terrace near Bastille and the terrace for happy hour and dancing.