The clubs have closed. Long live festive restaurants! And even if we will no longer be able to dance: the music to donf, the overdressed clientele and the crazy atmosphere will not prevent you from singing at the top of your lungs, drinking shots, wiggling your buttocks on the benches and raising your arms in the sky. air. Take out your stilettos and your sequined dress : the show must go on!
Thoumieux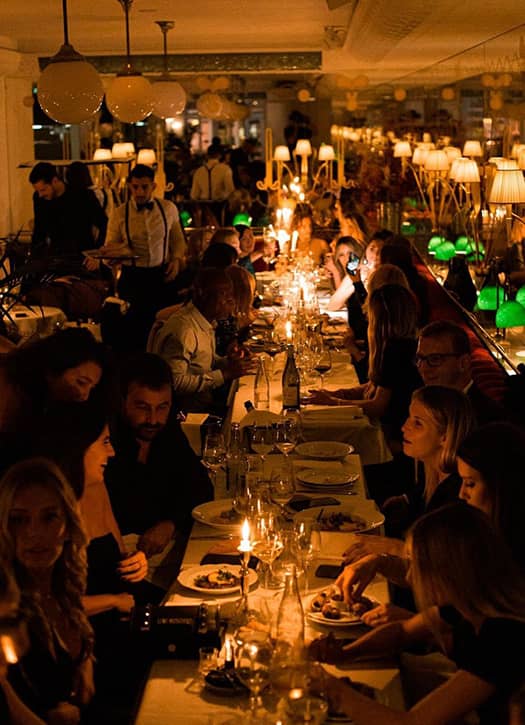 The place. We find the same socialite atmosphere and a decor in red velvet fashion and Lalique moldings since the 1920s. The trendiest address on the left bank has not changed, especially since it was taken over by Thierry Costes where it-girls parade. and successful entrepreneurs ... Especially from Thursday to Saturday evening, where a pianist comes to set a very, very big atmosphere. The well-born thirty arrive around large tables to laugh, flirt, toast and sing loudly.

And on the plates? The classics of traditional cuisine that delight the bourgeoisie: plate of radishes (€ 6) or butter sausage (€ 9), blinis and tarama (€ 11), mimosa egg (€ 7), Burgundy snails (€ 17) ), shells with truffle and Comté (€ 27), roast chicken with supreme sauce and mash (€ 26), beef tenderloin with pepper sauce and house fries (€ 42), chocolate mousse to share (€ 18). A feast !
Reservations highly recommended . Piano evenings from Thursday to Saturday p. from 7 p.m.
Thoumieux , 79 rue Saint-Dominique, Paris 7th. 01 47 05 79 00
le boeuf sur le toit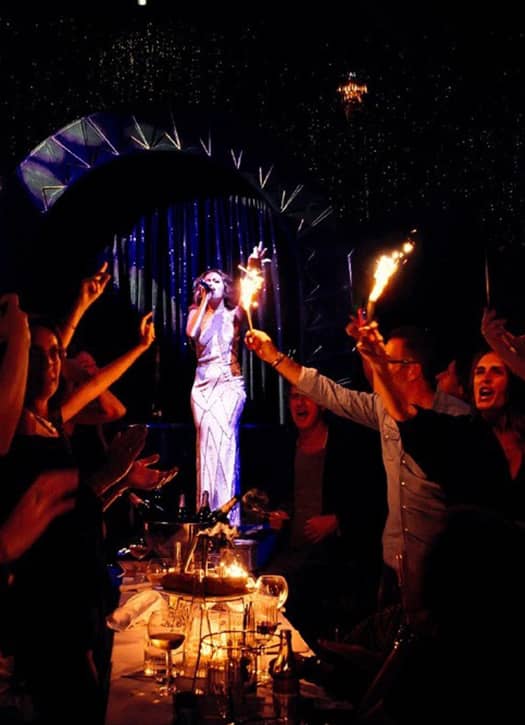 The place. We no longer present this cult address from the Roaring Twenties where Christian Dior , Brigitte Bardot and Yves Saint Laurent guinched. Taken over by Patrick Bruel with Benjamin Patou (Moma Group), this lair appears more than ever as the HQ of the star system. Chic celebrities and fashion gangs jostle at the gate of the most glam restaurant of the moment in music hall mode in an Alexis Mabille decor with grand piano, antiqued mirror tables, crystal lights, patterned carpets. The pianist Victor Le Douarec (ex-maestro of Piaf ) makes the room swing with a cult transgenerational repertoire from Sardou to Céline Dion via Queen or William Sheller . Special mention on Tuesday when the music hall becomes a comedy club under the leadership of Samuel Bandy with a program that turns the stars ( Kev Adams, Roman Frayssinet, Mathieu Madénian ) and promising young talents.
And on the plates? A 3-course menu at 95 €, to choose from the most popular dishes of the moment: organic egg mimosa, creamy burrata, shells with truffle, macaroni with morels, stewed beef Burgundy style and matchstick potatoes, profiteroles and other Paris- Brest.
Open Monday to Saturday, 7 p.m. to 9 p.m. Reservations highly recommended .
The Bœuf on the roof , 34 rue du Colisée, Paris 8th
The Casbah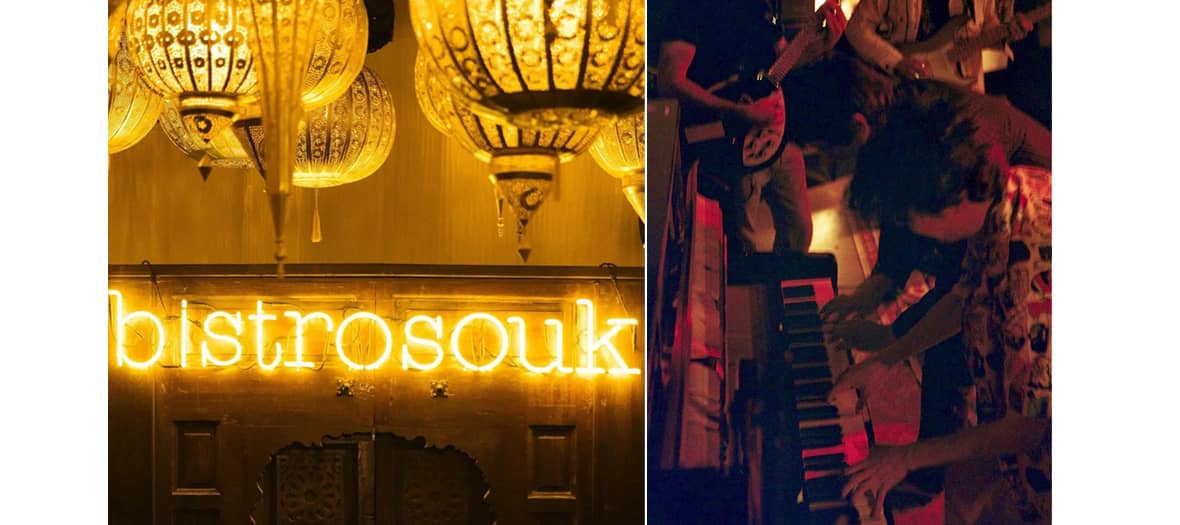 The place. True fief of hype, this bistrosouk opened by Aurélien Delaeter (also founder of Badaboum ) is always full. It must be said that even in the kitchen, the progra is all good. The hyper-media chef Abdel Alaoui makes all of Paris kiff with traditional Moroccan dishes revisited in small plates . It starts in style on Wednesday with "Casbah Lek" in cabaret and performance mode while we eat the traditional couscous! And from Thursday in the basement: piano jukebox, concerts (artistic direction Benjamin Belin )… We feast from hell in an atmosphere of madness!
And on the plates? Wednesday is couscous party with kémias to share, royal couscous with lamb, chicken, merguez and kefta (available in veggie) and seasonal dessert with a delicious mint tea ( € 39). The other days, it's à la carte : hummus of the moment ( € 7), eggplant caviar ( € 9), candied lamb pastilla ( € 12), pulled chicken with candied lemons ( € 11), méchoui for 3 people ( € 100), cabbage ( € 9), tea or kawa ( € 2.50). Note: the super exotic cocktails , such as the underground café, the virile souk or the camel kiss ( € 12).
Open from Wednesday to Saturday from p. from 8 p.m.Reservations highly recommended .
La Casbah Paris , 18-20 rue de la Forge Royale, Paris 11th. 01 88 33 41 78
Also discover Quartier, the ephemeral restaurant of Thomas Coupeau in the 10th district and the Benoit Castel brunch