The place. There is good news for all those who love runny salty butter caramel. Super pastry chef Nicolas Haelewyn, who trained at Ladurée, has just launched an address 100% dedicated to caramel right near the Invalides in a monomaniac darling tea salon! This young native of Normandy offers a wide array of  "karamel" treats: candies, viennoiseries, cookies and ultra-sophisticated pastries.
The must-taste sweet treat. The Kara Rolls, a brioche feuilletée that enhances the runny "karamel" that is making Instagram go wild. Another best-seller : the caramel éclair.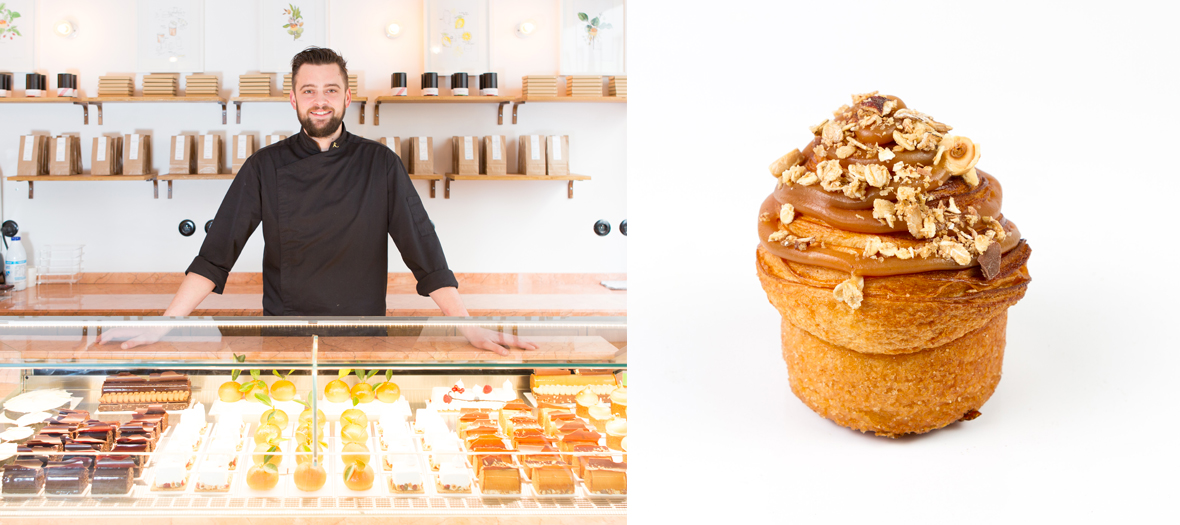 The added plus. Deluxe junk-food: their famous  "karamel spread"  (cara - nuts, cara - passion, cara - fleur de sel…) chic and foodporn to pimp your brunches and home snack. And let's not forget the milk or dark chocolate bars  stuffed with runny caramel. Yummy !
Karabrest €6.50, tarte chocolat-noisette €4.90, flan €3,50.
Tuesday to Saturday from 7:30am to 7:30pm and on Sunday from  7:30am until 1pm.