a hype newcomer in the Docks area. Needless to say, this hot-spot is sure to make trendy Parisiennes vibrate this Summer. Because the cool and fashion gang of « La Halte du Sacré Cœur » has renovated a boat now moored along the Seine not far from Wanderlust or Nüba.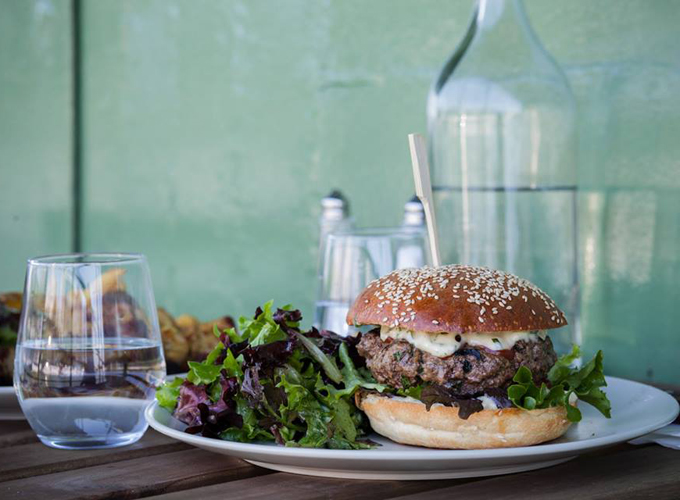 Here, you feel as though you were floating on the Mediterranean sea, settled on their deck with a terrace-bar and a real pool to take a dip in the afternoon or an even more fun option, go for a midnight swim!
We adore: off-beat eats with lots of skewers. Chef Vincent Marquez revisits them with many options: beef, pork with caramel, tandoori chicken, monkfish, veggie… in barbecue, plancha or spiked fruit salad mode! Don't miss the captain's brunch every Sunday packed with joyful choices: bruschetta, gaspacho, skewers, fruit salads, viennoiseries, 23 €.
Also discover Girafe, a terrace facing the Eiffel Tower.