We no longer stop French fiction ! Carried by a breathtaking actress, Philharmonia on France 2 is a virtuoso and bewitching dive into the world of a prestigious orchestra . Our opinion on this psychological thriller against the backdrop of Strauss's symphony? VERY high-end. The proof in three steps.
Thriller in minor mode
After twenty years of absence, Hélène Barizet returns to Paris to take the helm of the Philharmonia , a national orchestra in turmoil since the sudden death of its conductor. Parachuted against the advice of the Management and the musicians, this gifted but pitiless maestro has a season to make his place and save the orchestra.
As soon as she arrived, she was wracked by unloading the first violin (yet her friend) to place the young prodigy Selena Rivière (her secret and obsessive fan). Jealousies , plots , murder , a faltering couple, the return of a sulphurous ex ... Hélène is caught in a whirlwind where madness and death endlessly lurk. Not to mention the terrible family curse that could deal the fatal blow to his career ...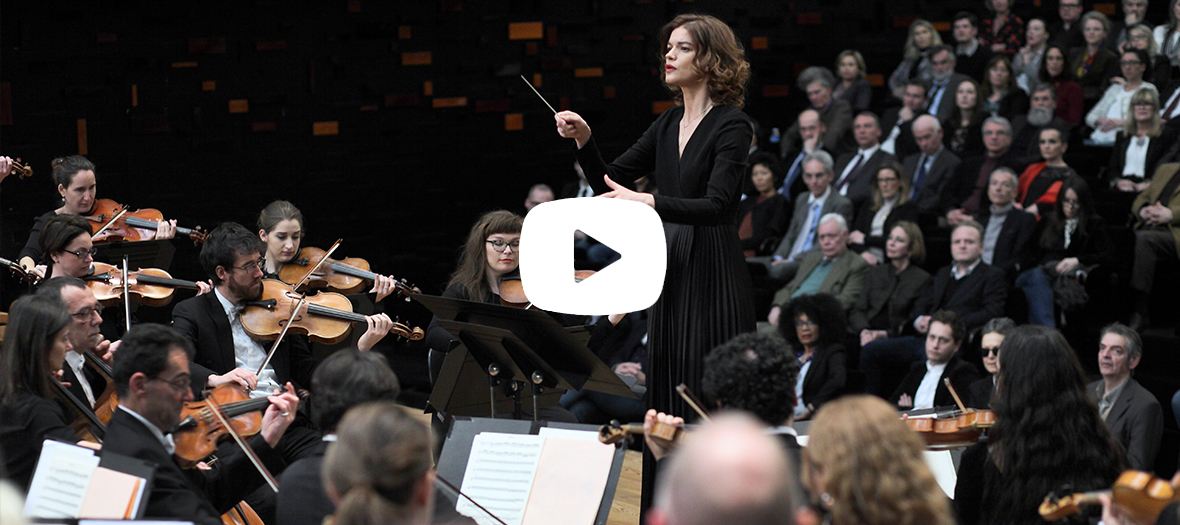 Maestro music!
Allergic to classic ? Wait a bit to discover the insane soundtrack that makes you want to take out your subscription to the Salle Pleyel right away. Hits from the repertoire (Strauss, Paganini, Brahms), rock re-orchestrations (Boys don't cry from The Cure), new creations ... passionate music lover, producer Rose Brandford Griffith wanted to democratize the image of classical music deemed elitist.
As for the sets , the concert and rehearsal stages were shot in the Pierre Boulez auditorium of the Philharmonie with the National Orchestra of Ile-de-France. The result: an "embedded" effect that gives the impression of entering the secret arcana of the place of creation. And for more realism, the actors have all been coached by pros to acquire a gesture that is larger than life.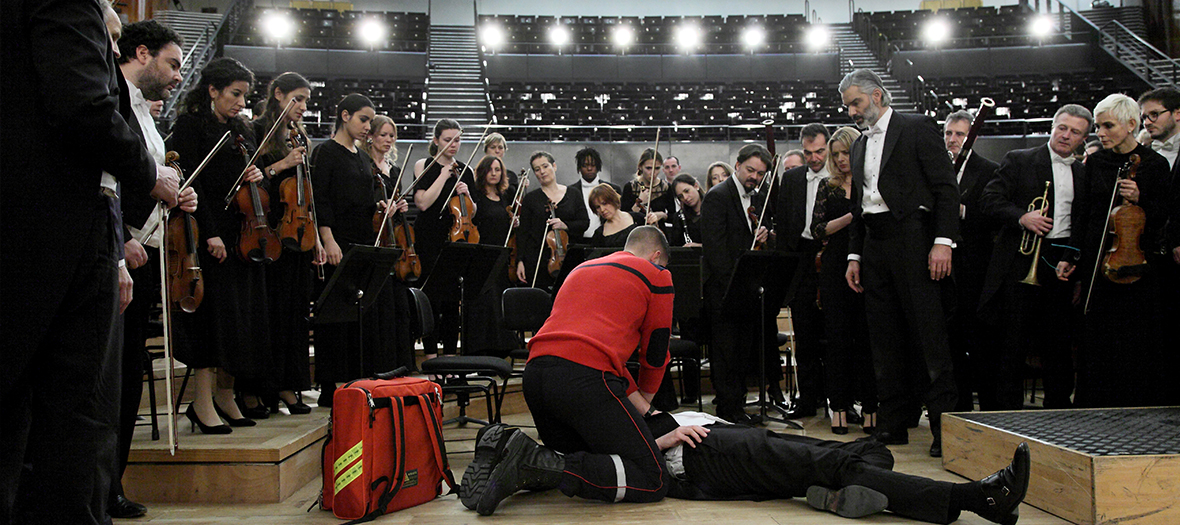 A cast in tune
In the multi-talented intellectual actress family, I ask - no, not Jeanne Balibar - but the grandiose Marie-Sophie Ferdane . Passed by Normale sup and the Comédie-Française , graduated from the conservatory in violin , the sculptural brunette (1.80 m) imposes her charisma and delivers a crazy score, constantly oscillating between strength and fragility, bringing a thousand subtleties to her playing. the rest of the cast has nothing to be ashamed of with in particular Tom Novembre , Jacques Weber , Tomer Sisley (decidedly subscribed to the roles of billionaire playboy) and Lina El-Arabi who plays the feverish and obstinate Selena.
In short: a fascinating, vibrant, breathtaking series ... unlike any other and dusting off classical music. We want more.
January 23 at 9:05 p.m. on France 2

DO IT IN PARIS invites you to the Philharmonie de Paris



Also discover Colette the biopic with Keira Knigthley