Impossible is not a palace. Proof with the Shangri La Hotel Paris, always at the cusp when it comes to pushing back limits and pampering its guests. Latest  feat ? Its 100 % vegan offer as healthy and ethical as it is gourmet, impulsed by two-star chef Christophe Moret, if you please.
The challenge? Eliminating meat, fish, eggs, butter, milk….including honey, without changing the taste. And the result is quite exceptional, even bluffing, with the afternoon tea of house pastry chef Michaël Bartocetti, who also manages to zap refined sugars. Scones, shortbreads, tarts, Montblanc, calissons—everything is allowed! In total a dozen pastries to wolf down without feeling guilty in the stunning setting of Bauhinia, the deluxe salon of the hotel (€ 80 for 2).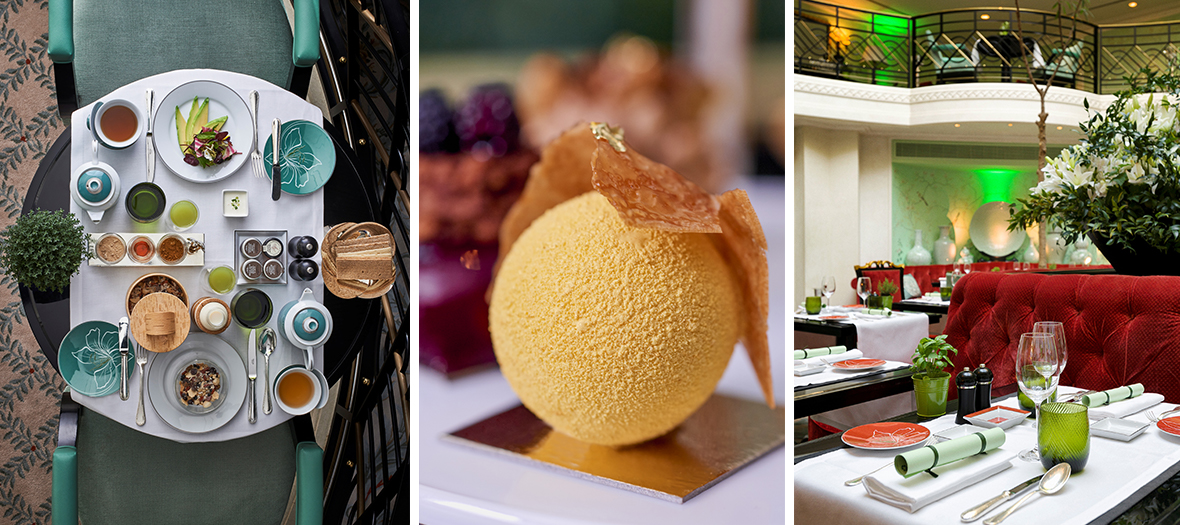 Cool also, the no-gluten, no lactose B-Green vegan breakfast.
A small energy bomb that begins with a zippy lemon water, followed by a combo of buckwheat muesli, carpaccio of avocado, biscottes made with chestnut flower, quinoa and buckwheat, jams doped with super-nutrients... (€68 per person).
Last but not least, 100% green dinners organized every first Thursdays of the month (5 dishes, €78).
Also check out the first veggie Italian restaurant in Paris and 3 healthy brunches.