It's THE food sensation of the moment. After Tokyo and New York, where the concept is working since a good moment, the first coffee-shop dedicated to matcha is finally showing up here. Its name? Umami Matcha Café. Chronicle of an announced buzz, rush over there !
A quick reminder in terms of this magic substance with superpowers, originating in Japon. An energizing bomb and super rich in anti-oxidants, the famous green powder with a tangy taste is made from ground tea. Legend has it that to really appreciate matcha, you need three tastings...
A plump brioche, crunchy cookie, cheesecake soufflé, cappuccino, here, matcha highlights color in stunning pastries and drinks. Special kudos to the unctuous matcha latte, served with a kawaï heart-shaped cloud of milk, #tuerie.
Tops also, healthy homemade dishes with Japanese savours for lunch. Tataki of Basque beef (9€), donburi made with chicken from the Landes (14€), perfect egg and lentil salad (11€), pasta with miso white butter (13€).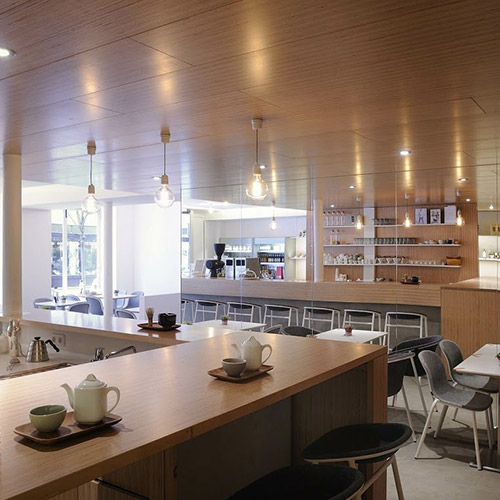 Fun: the take-away and grocery space to pick up sauces, spices and saké.
Open Tuesday to Saturday from 8:30am to 6:30pm. More information on the Facebook page of Umami Matcha Café.
Also discover Assa Café, the japanese coffee shop we dreamt of in the 6th and Hello Kitty invites itself at the Umami Matcha Café.
© Julien Valle