For the fans… The BHV has just transformed his secret patio into a high-end laboratory dedicated to Parisian street-food, launched by the fashionable gang already famous for John Weng.
Remember the name: POD as in Parisian Omnivore District, also known as the first Food Court, a first-rate "street-food" concept which is already a massive hit in London, New-York and Singapore.
Inside this incredibly natural green-looking jewel, meet the sexiest food labels gathered in 6 beautiful shops. Meet La Perle du Café (La Perle's little sister), which deals in avocado toasts and dashing granolas.
Other delights : freshly squeezed juices and the buddha bowl from We Love Juice, French style lobster rolls from Homer or tapas from Petiscaria, a new gem launched by Moustache.
In practice: show up for a cup of coffee and check your emails, a quick snack or go all-in for a brunch with your friends (it's open on Sunday!) before settling down on fine tables and benches inside the courtyard.
We love: open-bar wifi! Perfect to watch series or work between two meetings in the Marais.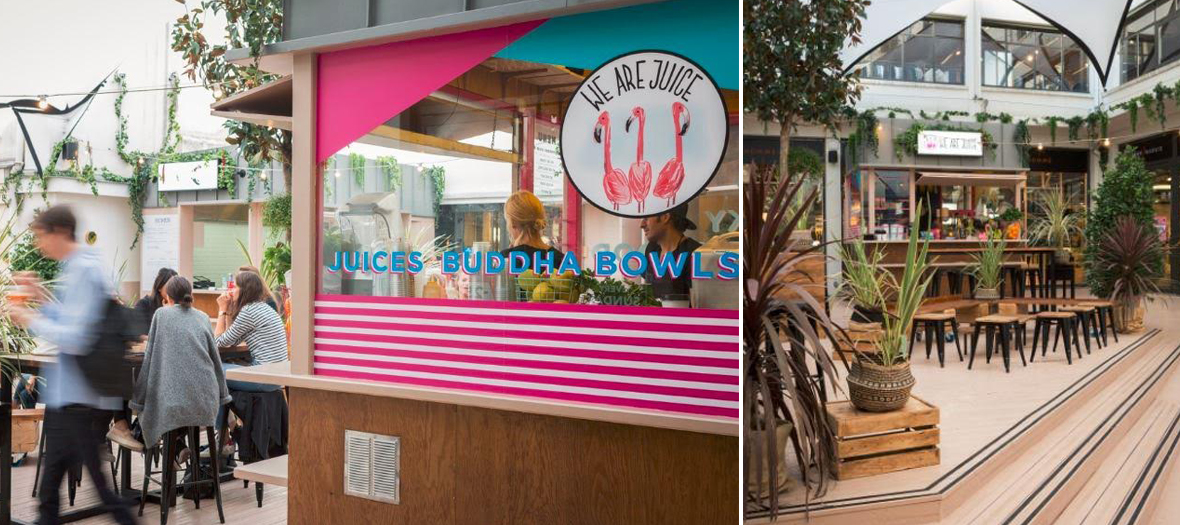 Open everyday from 9am to 8pm.
Also discover Picnic, the new healthy label signed Ladurée.