All those who enjoy stuffy and calm events, should delicately go their own way. This message is for eternal nostalgics of the 90's/ 2000's sounds for whom singing (loudly) the tubes of Axelle Red, the Spice Girls, TLC, Sean Paul and Britney Spears means one is spending a terrific evening.
Since it's still unable to reopen its cult bar because of Covid, the 3615 has moved to the River's King barge and will greet onboard party-goers every Thursday night in summer for a wild 2h30 cruise on the Seine.
A giant recess courtyard
Have you already partied on a cruising boat? The love boat takes on all its meaning here. Just find a table corner outside (think of bringing a mask), while you're at it, grab a fluorescent plastic visor, a flamingo buoy and a zippy cocktail (€12): the Parker Lewis (mint, lemon, gin, verbena and Canada Dry), a Miami Vice(granite strawberry piña colada, rum, Malibu), a Moscow Mule or a Spritz.
Once you are organized, enjoy the playlist we all secrete like and the general ambiance, generally highly wired. Watch out, here, the tradition is for everyone to scream when the boat passes under a bridge!
Sing along passion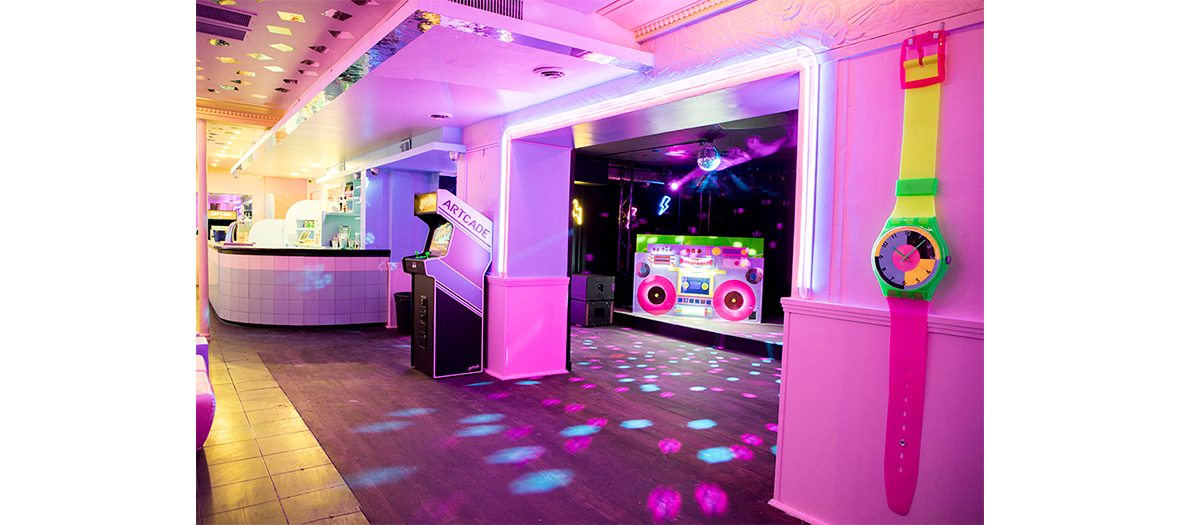 Don't hesitate to tour the boat to miss nothing. Inside, order a classic maxi hot dog (€6) or the Dalida (tapenade of green olives, tomatoes, arugula, fried onions, €7) between two arcade games, before going downstairs to join the karaoke buffs and continue to party until 2am. Prepare your music list!
Paris by night
It's hard to find a better way to rediscover the beautiful Parisian monuments along the way, from the Musée d'Orsay to the Eiffel Tower including the Cité de la Mode et du Design. Upon departure, be sure to check out the swimmers of the Joséphine Baker pool doing their laps while you gyrate on the dance floor! And of course a story is expected.
Obligatory reservations www.facebook.com/LEBAR3615, starting at €16.49. Doors open at 7:30pm, departure of the cruise at 8:30pm.
Boarding at 2 Quai Saint-Bernard facing the Tino Rossi garden, 75005 Paris.
© Nabila Mahdjoubi
Also discover steer a boat without a permit in Paris and the most sexy spots of Paris Plages.