If your piggy bank imploded as well as your savings, now is the time to start over with this design and stylish creation. Its name? Les Collectionnées.
Here is a terrific object, halfway between work of art, decorating element and the good old piggy bank. Explanations.
As you insert your coins, the quasi-invisible structure turns into a metallic amphora. A little like a jigsaw.
The idea is collecting as many coins as possible to fill up the object. Result: your urn is right on target as a decoration piece in your flat AND you also save. The day you need a little cash, just tip it to empty the coins like a slot machine. Jackpot!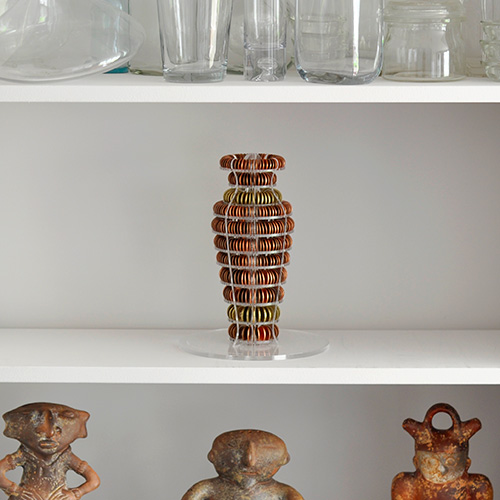 Kudos to Pierre Ospina, the young and brilliant designer at the origin of this sculpture which is sure to come in very handy!
Les Collectionnées, exists in small (30€), medium (60€) and large (140€). Information and e-shop on www.PierreOspina.fr.