Recently arrived from London, this Mexican bar made its über stylish reputation on the other side of the Channel thanks to amazing burritos and hot stuff cocktails.
Surfing on the wave, its new Parisian antenna, nestled at Saint-Martin, whips out wild tacos in an electric ambiance.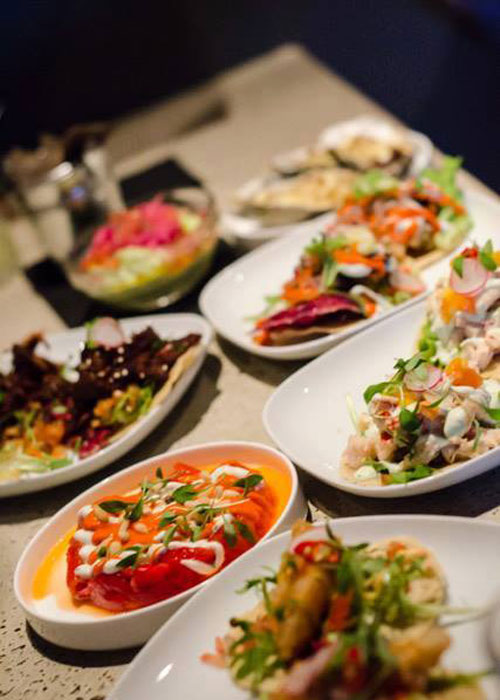 A blazing neon, full blast music, mezcal and tequila flowing freely, in short the ideal setting to dig into these famous tortillas, filled with braised pork, raw beef, lobster (so snob), quinoa and squash for vegans (starting at 7€ for 2 tacos)…
Wash it down with a mixture shaken live behind the counter (Mister & Maestro with tequila, chartreuse, grapefruit ; Pink Paloma with hibiscus infused, grenadine syrup, green lemon juice), for sure a great evening (cocktail, 12€).
Degree of monomania? 70%. Tacos share the spotlight with tapas to share (guacamole, hot oysters and chorizo, carpaccio of red peppers). And if you have a sweet tooth, you can go for panacotta with milk jam (6€) and churros to dip in a chocolate-tequila sauce (5€).
Open Tuesday to Saturday from 7pm to 2am.