Considered at one point to be a little fuddy-duddy and square, Austria has literally exploded on the potential glamour charts. First hint, the Chanel Paris-Salzburg fashion show with the spotlight on Cara Delevingne as a bombshell Sissi, revisited by Karl Lagerfeld…
The land of Tyrol and the edelweiss pursues its ascension  towards über cool with this amazing exhibition dedicated to the Secessionist art movement at the beginning of the Twentieth century whose ring leader was no other than Gustav Klimt. Inspired by reflections of Freud and the birth of psychoanalysis, the painter of the famous Kiss, also set forth the transition  between Art nouveau and Expressionism. His fellow countrymen soon followed suite.
The Pinacothèque presents more than 180 works, most of which are signed by the Viennese grand master, archive pieces as well as works by other artists belonging to the movement. Stunning!
Au temps de Klimt, La Sécession à Vienne, from February 12th to June 21st 2015. Every day from 10:30am to 6:30pm except on Tuesday.
Full rate 13€.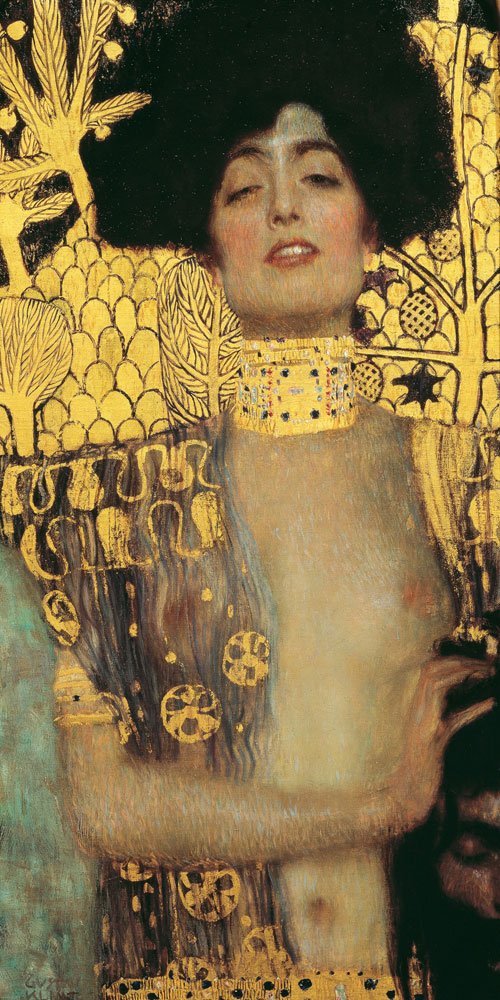 GUSTAV KLIMT - JUDITH
Gustav Klimt
Judith
1901
Oil on canvas
84 x 42 cm 
© Belvédère, Vienne