Lucille Rénié dresses Inès de la Fressange, busy CEOs, as well as pretty uninspired 30-year-olds. After having worked for 25 years as a fashion editor, this clothing horse has become the most hip parisienne fashion coach on the market with lepingleduje.com. A golden occasion to ask this incredible Personal Shopper to share with us her hot tips to hit the sales and those to avoid absolutely !
Her tips
My credo: sales are a golden occasion to upgrade your style. No to Kleenex fashion! Forget yet another pullover at Uniqlo—vaguely on sale.
The idea: get a good deal and buy expensive pieces at -50% -70% that you could never purchase otherwise. Now is the moment to pickup the great basics of your wardrobe that you will keep for years. A good looking pair of Jerome Dreyfuss boots or a Hermes white shirt! Go check out Céline, Dries Van Noten, Chloé…
I also adore the SPREE concept-store (16 Rue la Vieuville, 75018) with a very upscale selection. You can buy two or three looks at rock bottom prices.
The 10 essentials of a good wardrobe
- A nice navy blue blazer with gold buttons / tuxedo jacket
- Striped shirt
- A pencil skirt
- A colourful round collar cashmere in nude tones
- Pants / high waist jeans
- A panther jacket (for a cute twist)
- A black designer pullover
- A nice black dress on sale: ideal
- A great trench coat
- A pretty gold belt+ gold bag to boost all your outfits.
- A Lavallière shirt (I love those by Vanessa Seward)
Also trendy this season: boyish XXL coats and trousers, a suit by DA/DA Diane Ducasse, a washable leather pants by Stouls.
Prepare the sales
Check out your closet, try on again all your holiday pieces and identify the missing pieces. Pull out the things you had forgotten.
Plan on going for this shopping spree with a truly good friend (sister, mother…) who is a real mirror, knows your wardrobe and your style—who will also tell you the truth (as opposed to the sales girl).
Go check out the boutiques you like the day before, they will be empty and it will be easier to spot good buys and try them on. Think of bringing cash: often you can get the sales rates (it only goes into the cash register the next day). If they refuse, ask for things to be set aside.
You are the banker ! Establish your budget, knowing you might spend more (+20%). If you are really down and out, leave your visa at home: and go with cash.
The sales mishaps to avoid absolutely
Paying less for clothing you will never wear means paying too much.
To avoid absolutely :
Don't believe the sales person.
Buying undersized pieces thinking you will loose weight
Buying shoes that are not your size, thinking they will fit with an extra sole. Worse: the slightly small shoe that already felt tight in the shop. Never forget that shoes are made to walk in.
No need to buy yet another pair of jean shorts. Might as well cut off your old pair of jeans and buy something else.
Just because it's trendy does not mean it will suit you.
Avoid weird colors such as orange / violet that does not suit everyone.
Do not follow advice posted in glossy magazines.
On line: never buy shoes on internet without trying them beforehand.
Check out next season's collection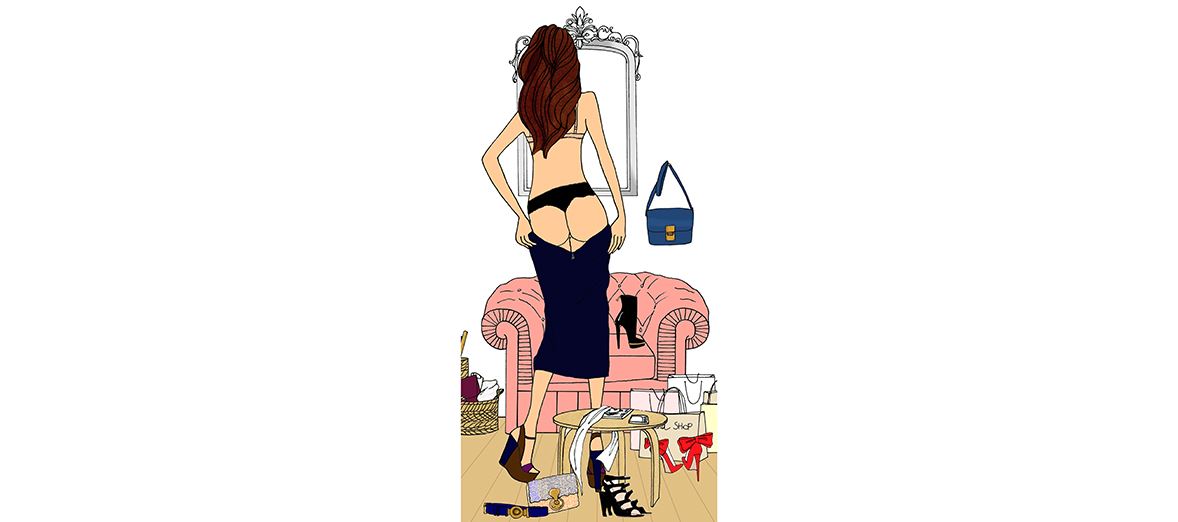 It's a good idea to go on sites such as Net-A-Porter and check out fashion magazines to be on top of the next season with the right colors, cuts and details in mind.
It's also a way to pick out pieces you might have never noticed and that will look terrific next season…
Wear the right outfit!
Meaning a legging, even ugly! with a sweater, a crossbody, shoes without lace and don't forget the perfect t-shirt that will save you a lot of time
Sales online
Go to the boutique on Tuesday and try things on: especially shoes... And on Wednesday morning: you buy everything on the internet site of the brand at 8am, avoiding the crowds on boulevard Haussmann. Tops.
You can even put together your shopping list the night before by filling up your "basket" or your wish-list. The next day: the online basket is ready... filled with sales prices.
My favorite sites: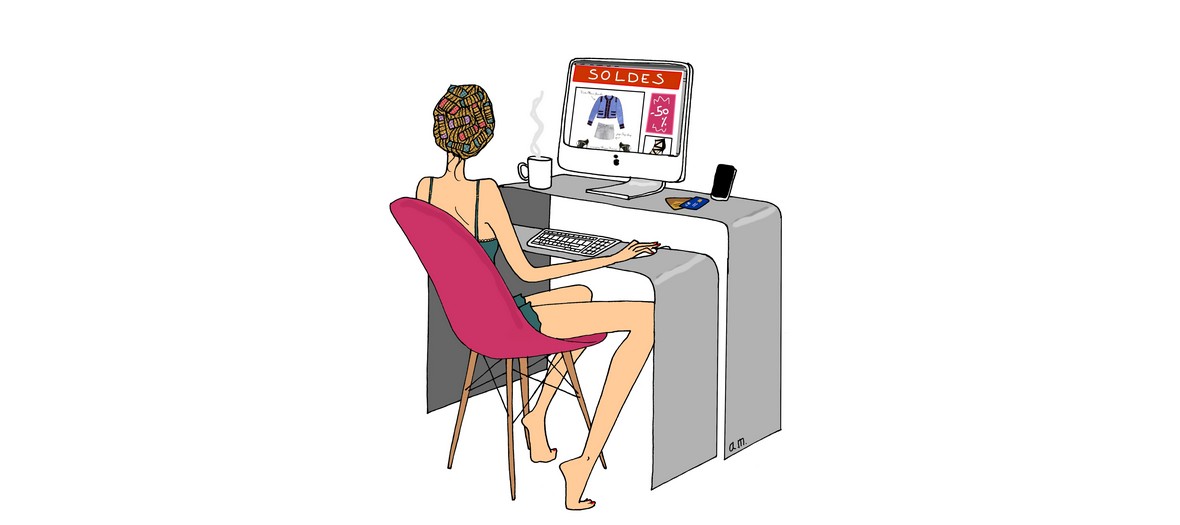 Shoes to buy on sale
Michel Vivien Boots, Laurence Dacade and Isbael Marant's thigh high boots
My favorite boutique for shoes: 58 M. They have the most good-looking modes.
The must-have piece never on sale
Never on sale: the pair of jeans by Mother. Always in fashion. Furiously flattering.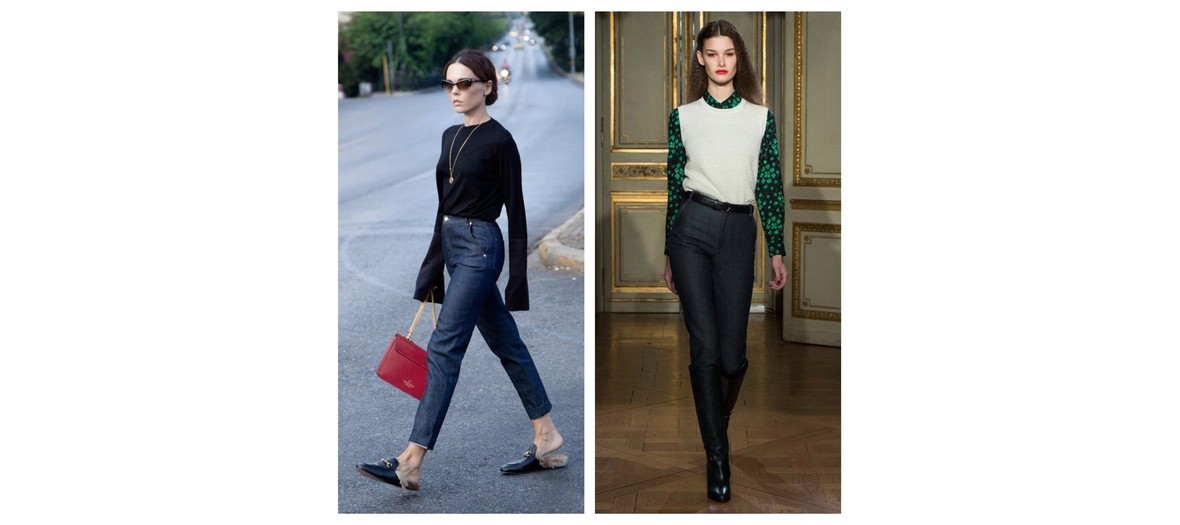 Check out 3 good reasons to become minimalistic and a super coach to clean out your closet.