If while walking along the Seine embankments, you notice a group of trendy young people hanging around container on the dock, try and sneak amongst them. Because in this big merchandise crate you will find the best mozza around !
Here the starlet of Italian cheese comes in four varieties (campana, treccia, affumicata  and Burrata) to savor in salads and  with focaccia bread.
Twigs can indulge while not feeling guilty with a salad of the day such as the Straciatella (the melting heart of the buffala, the it-mozza with buffala milk) with arugual, crunchy cherry tomatoes and artichoke, sprinkled with grana padano, a dry and fruity cheese.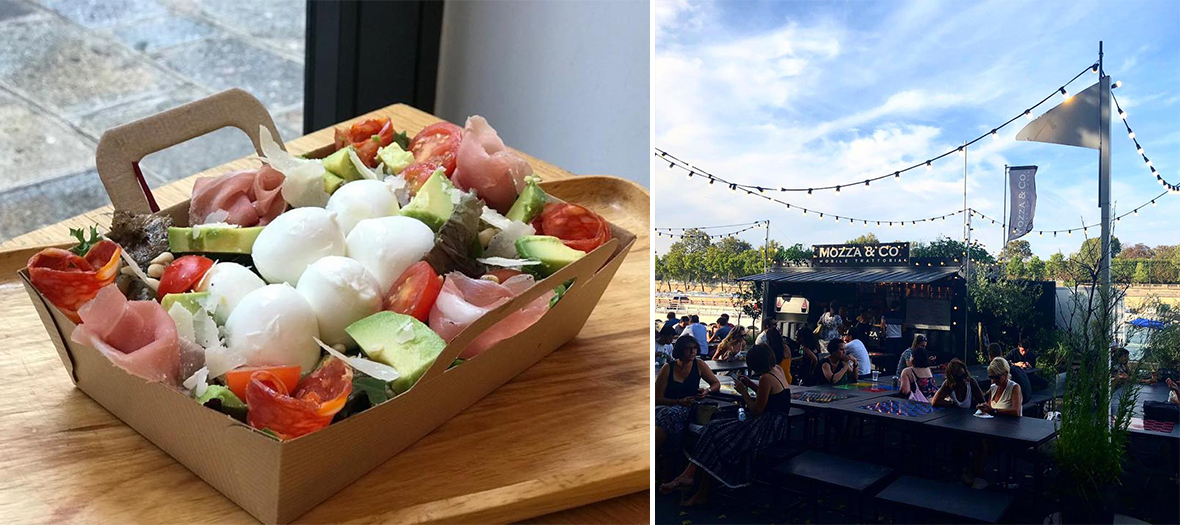 But the real treat of this spot is the amazing focaccia, served warm, furiously crunchy and absolutely irresistible.
For dessert, you can choose the wonderful tiramisu or the cannolo sicilia, a cone filled with ricotta cream and chocolate chips to nibble in a mini portion (2,50 €).
Salad of the day10 €
Focaccia 5,50 €
Formula of the day 11,50 €
All the infos on mozzaandco